Home is the place where you can get hot chocolate, put your feet up, wear your coziest sweater, and relax–that's the inspiration behind our latest blog post on cultivating community during the holidays.
Even if there's a chill in the air, you can still keep the warmth in your residents' hearts with this list of wonderfully wintry ideas on how you can cultivate community at your apartments! Hoping to make your community feel more like coming home for the holidays? Try just one activity, combine any two ideas, or do every single thing on the list–it's entirely up to you.
Holiday Events That Cultivate Community
For long-standing residents and for just-moved-in newbies, it's nice to meet your neighbors and make new friends. During the wintertime, it's important to build those connections and make sure everyone feels at home when they're an apartment resident in your community. Try these events on for size:
Secret Santa Gift Exchange
Anyone who wants in, can join! For Secret Santa, you'll need to collect names of participants, and give them out so folks can buy gifts ahead of time. Use this secret santa online gift exchange organizer to make it easy! A gift exchange is one of the easiest and most successful ways to cultivate community among residents and staff.
White Elephant Gift Exchange
Not interested in planning so much? A white elephant gift exchange often makes for hilarious results.
Write down numbers on little pieces of paper, have everyone draw one slip of paper, and whoever gets "1" goes first. 

They choose from a stack of gifts (everyone has brought one wrapped gift around $10 in value that could appeal to anyone) and open it. 

Participant "2" goes next and may choose to steal the first opened gift, or pick a new one from the pile. 

You'll need at least 4 participants for the game, but 6+ is better. The more people you have, the longer the game will last! 
Scavenger Hunt
Have your residents explore areas of your community they might not have ventured into before! Identify things around your community, create a scavenger hunt online through goosechase or create handouts for everyone to check off and fill in. Invite the whole community, hand out the scavenger hunt instructions and papers, and give a prize to the first, second, and third place winners after you verify their answers. Questions can be something like: "How many plants are in the front lobby?" or "What is the ribbon color on Apartment 314's door?". It's best to do raucous activities like these on a weekend, during the day so that residents who choose to sit out are not disturbed. Make it Christmas-themed with the swish of a wand by adding in a few questions about your holiday decorations.
Pro-tip: Pick four activities and do "four festive weeks of christmas" or "holidays" – based around the clubhouse or other gathering area – create a flyer with the important dates and details, and place one in every mailbox, or send an email to every resident (or both!) Remind everyone through your social media with custom graphics to sign up and show up for these moments of casual community fun!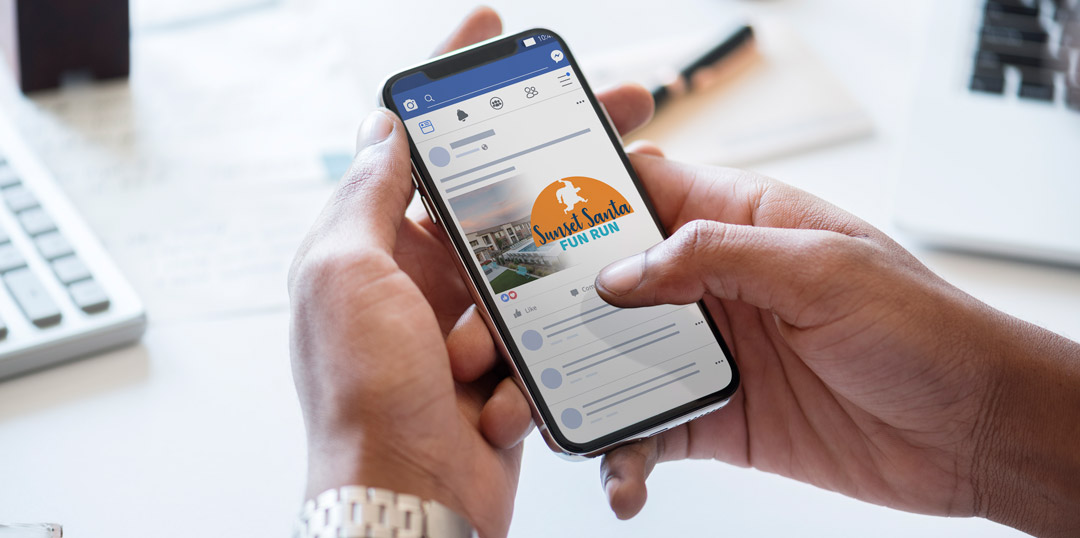 Wreath Competition
Set your residents up with a friendly front-door wreath competition. Create categories: Most Creative, Most Festive, and Best in Show. Set up rules, if needed, along with a deadline, and send out your residents to go check out the wreaths for the day of judging/awards. Bonus points if you send them out with their hot chocolate and have them come back to vote by ballot. Give the winner a gift card to a local shop! Sit back, relax, and enjoy the simple community camaraderie created by boxwood wreaths and bows! 
Have a bigger budget? Try an alternative: have everyone gather in the clubhouse, and level the playing field with supplies set out for them. This gives them more time celebrating and collaborating through a craft!

Christmas Caroling
Buddy the Elf wasn't wrong: The best way to spread Christmas cheer is singing loud for all to hear! Share your songs with the rest of the community residents and go door-to-door with anyone who would like to join you. Send out an email to the participants with a list of the songs + lyrics you'd like to serenade the community with. Pick a time around 6:30pm–the sweet spot between dinner time and young children's bedtimes. Friday and Saturday nights work well, since there isn't typically work or school responsibilities the next day. If you're feeling particularly organized, gather up your carolers to visit a local children's hospital or assisted living senior community–be sure to call ahead and ask the organizations which time and date works well for them.
Cookie Decorating
This is a relatively simple one, but might make it easier for families to come enjoy decorating a few cookies without making their whole kitchen a flour-bomb explosion! You can pick up ready-to-be-decorated cookies from your local grocery store, and supply all the best stuff: frosting, sprinkles, food coloring, and plenty of printed-out ideas and inspiration. Looking for a more challenging alternative? A gingerbread house competition! Either option provides a great way to utilize that clubhouse kitchen while you cultivate community!

Hot Chocolate Bar
This will warm everyone up, head to toes. Provide hot milk or water, along with the mix-in powders, and don't forget the toppings that everyone loves: whipped cream, marshmallows, sprinkles, and candy canes. A little drizzle of caramel or chocolate syrup brings it to the next level. When everyone gathers together to create their hot chocolate. This easy activity pairs well with other activities in the list, like the Christmas pajama party or cookie decorating. Remember to keep food preferences in mind, and have allergen- and vegan-friendly options handy, too.
Christmas Pajama Party
Whether they're footies or long johns or matching waffle-knit pjs, getting the community together in pajamas is a fun, comfortable (and cozy) way to enjoy the holiday times. Costume parties and pajama parties are easily a conversation starter, and neighbors will begin to get to know each other quickly. Karaoke and pajamas could be a hilarious mix as well! Keep reading…
Christmas Song Karaoke
If any of your residents have ever gotten a hankering to holler "Silver Bells" — now is their big chance to "ding-a-ling". Set up a full karaoke sing-along, complete with all the favorites. Don't forget the microphone. If you make it a BYOB event, you might see an increase in participation, as well! There's nothing better than karaoke to cultivate community at Christmas time.
Cultivate Community Between Staff and Residents
It's not just about connecting with neighbors over the holidays. For residents, it's also important to feel valued, and cared for by the community directors and managers. Personal touches or small tokens of appreciation will go a long way when it comes to making your residents feel special.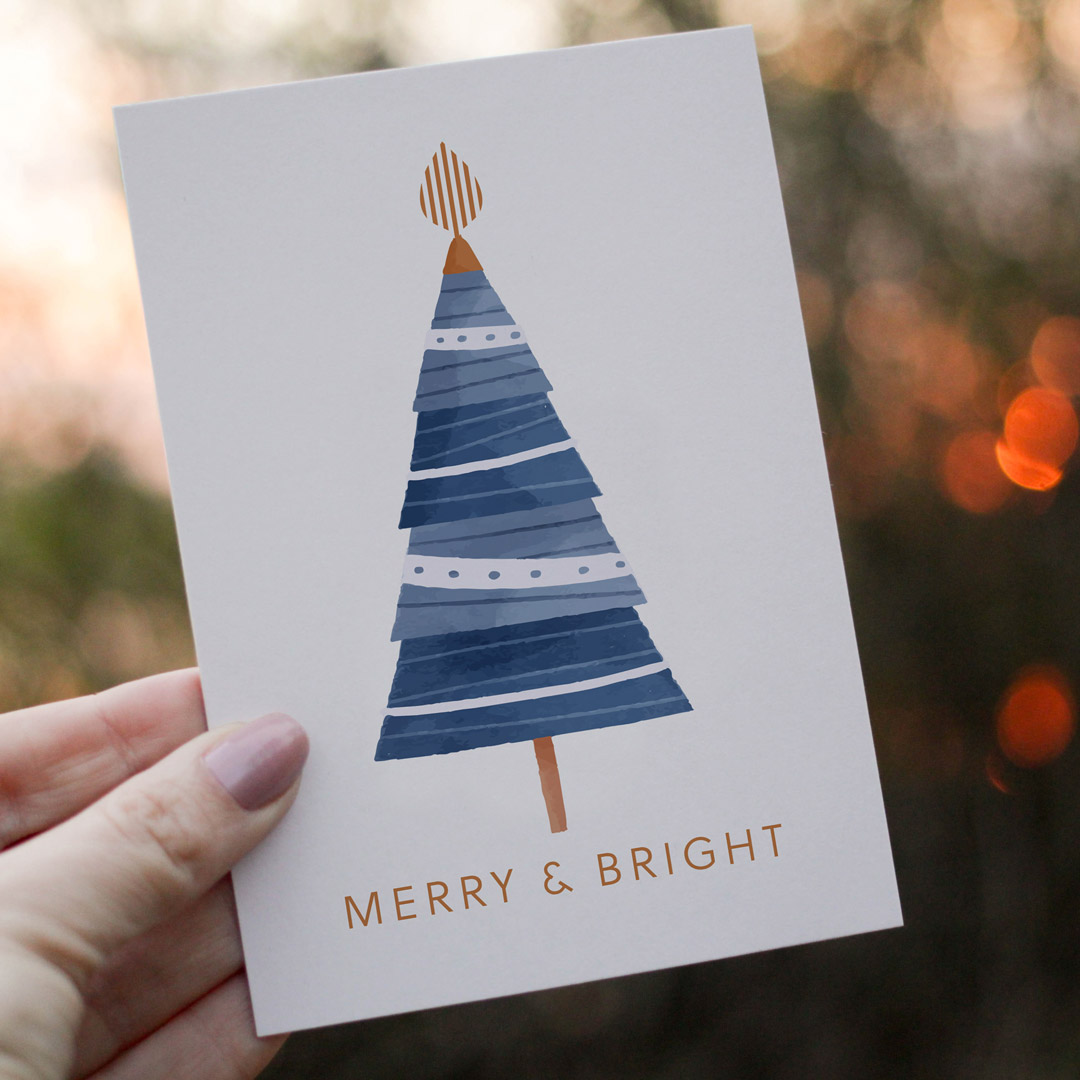 Simple Christmas/Holiday Card
This is an easy, handheld way to show your gratitude and warmth. Get personalized stationery or branded holiday cards for your residents. If possible, sign it or write a handwritten message. Taking the time will mean so much to your community during the holidays. Make sure you get one into every mailbox, and start early so you have plenty of time to personalize!
Group Service Project
'Tis the season of giving, including our time and talents! Get everyone involved in giving back to your community. You could host a food or toy drive, choose a city clean-up project, or look into serving at a local soup kitchen. The warmest feelings during the holidays often show up when we work together for the good of someone else. Send out an email or have a sign-up sheet in your foyer, and remind residents to sign up so you can have an accurate volunteer count for the organization you'll be helping. Check out volunteermatch.com to find opportunities near you.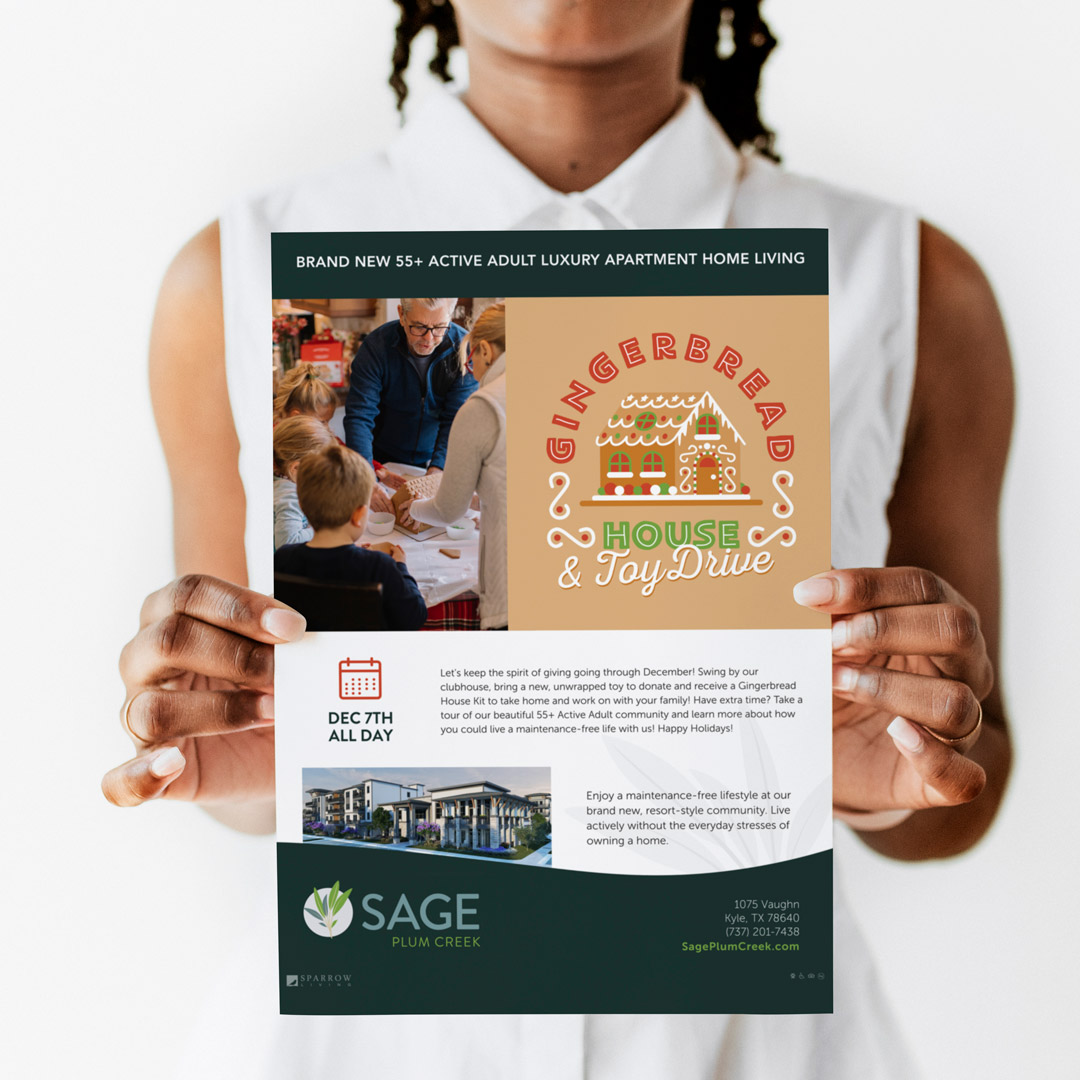 Small Gifts
Check out our best last-minute gift ideas for apartment community residents and staff. It doesn't have to be a big gift–but this token shows your appreciation, and is a physical reminder of your gratitude.
Pro-tip: If you have a new resident, and they're moving in right before the holidays, be sure to include the upcoming event flyers in the apartment welcome packet. 
Winter is coming, but hearts can be warmed with all the fun events you'll have lined up for your community. Helping their community feel like home for your residents is just one more way to show them how welcoming your community really is–they may never want to leave)!