The Watermark
A speakeasy inspired apartment brand in the heart of the Water District in Henderson, NV (basically Las Vegas!)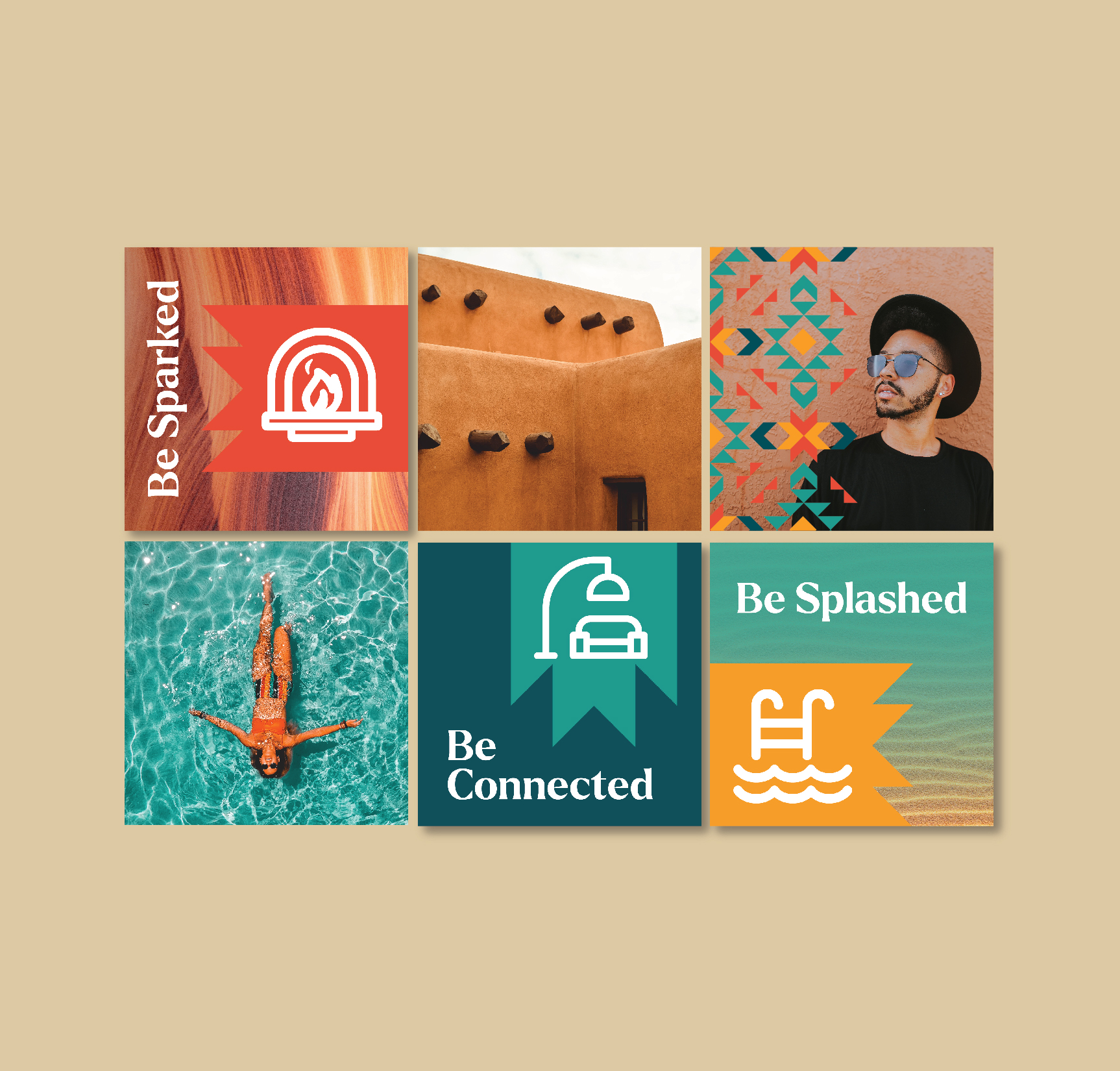 The Mica
A Southwestern re-brand concept for a Sante Fe, NM based community aiming to lean into the local art vibe of the area.
Wexford
A modern apartment brand built on old farmland – sophisticated with an appreciation for small town charm.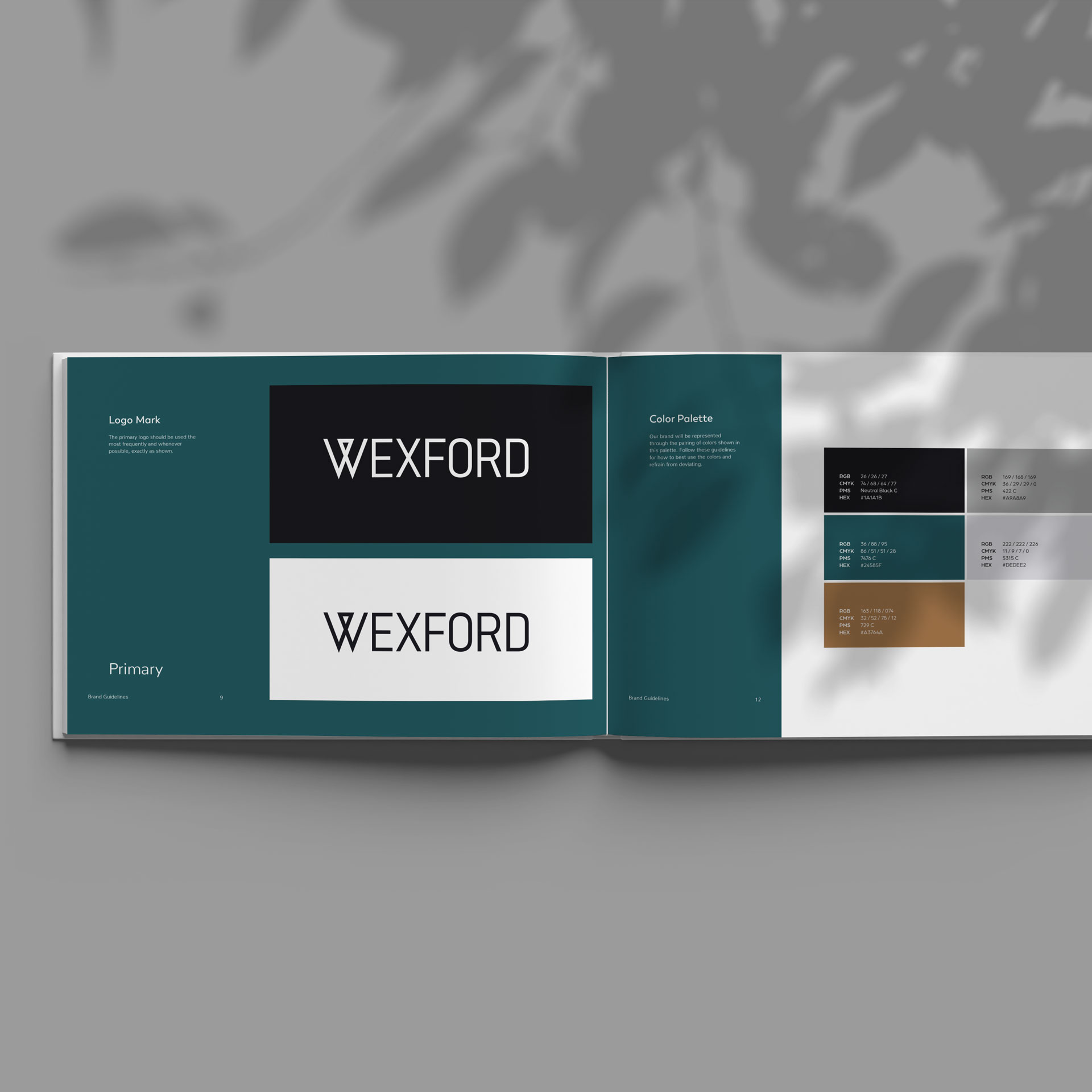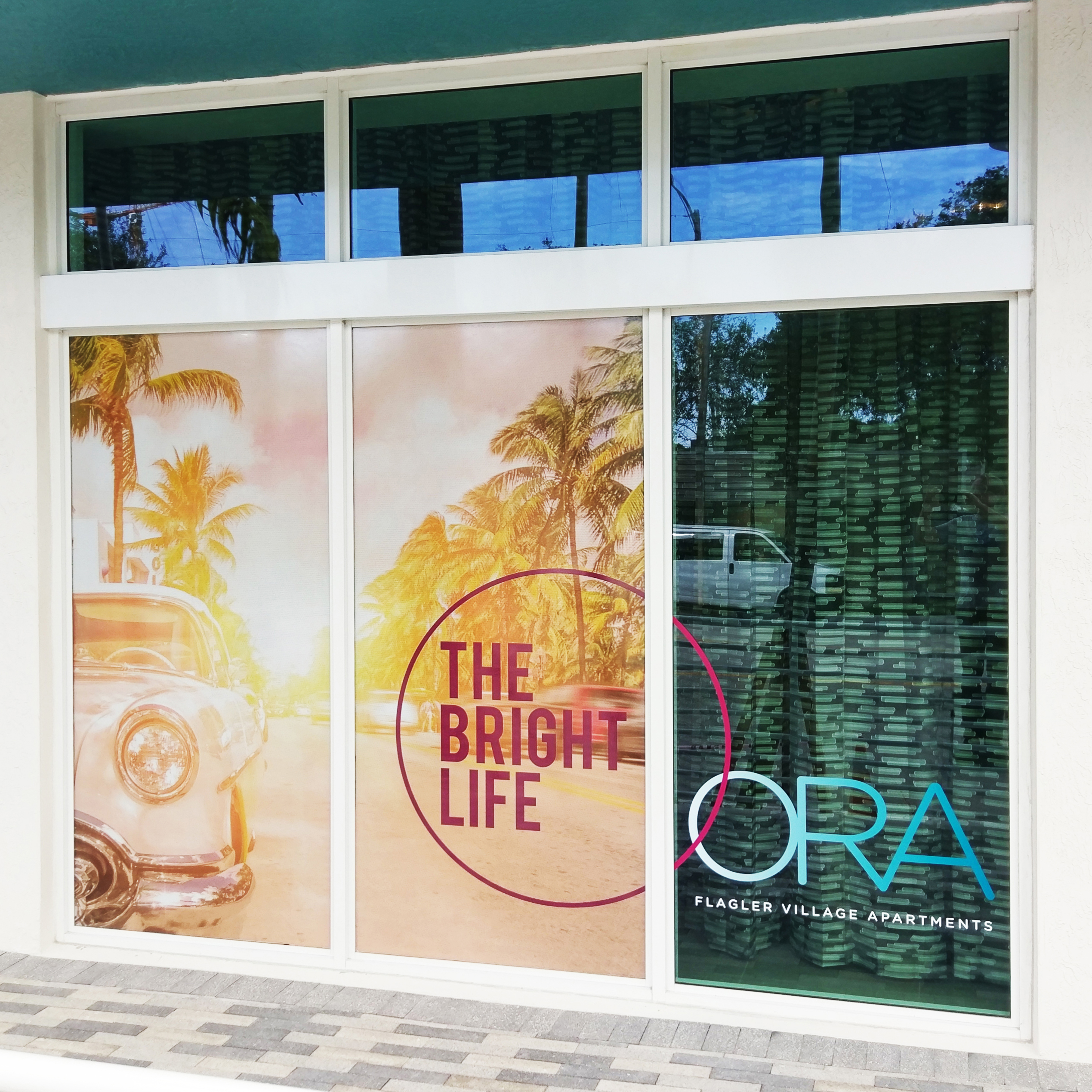 ORA
'The Bright Life' is a tagline that perfectly aligns with this community's brand look & feel. We partnered with ORA to take their approach and make it big and bold with signage around the property, as well as print and email marketing.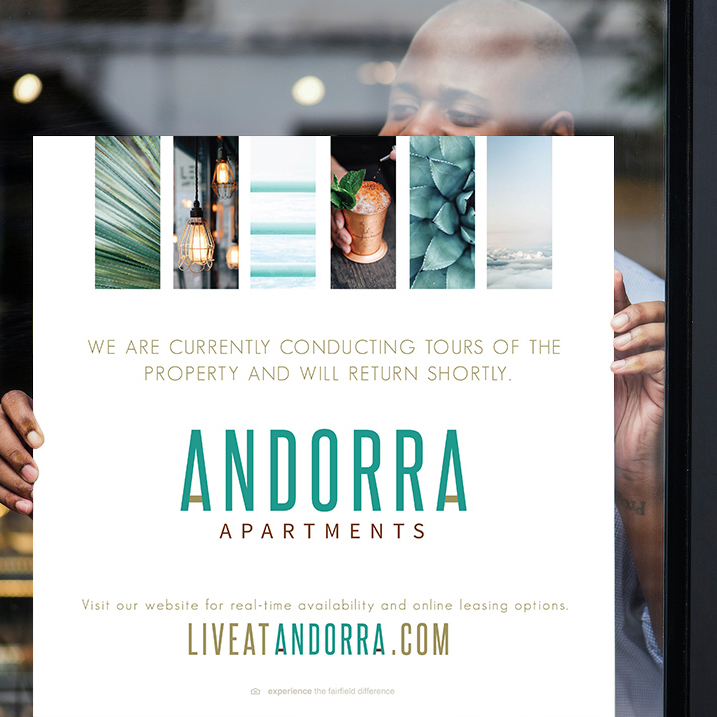 Andorra
Our project with Andorra began when the property was a new construction lease up with newly created brand standards. We came along side to implement their branding look & feel to stationary, signage, and marketing outreach materials through mailers and custom email design.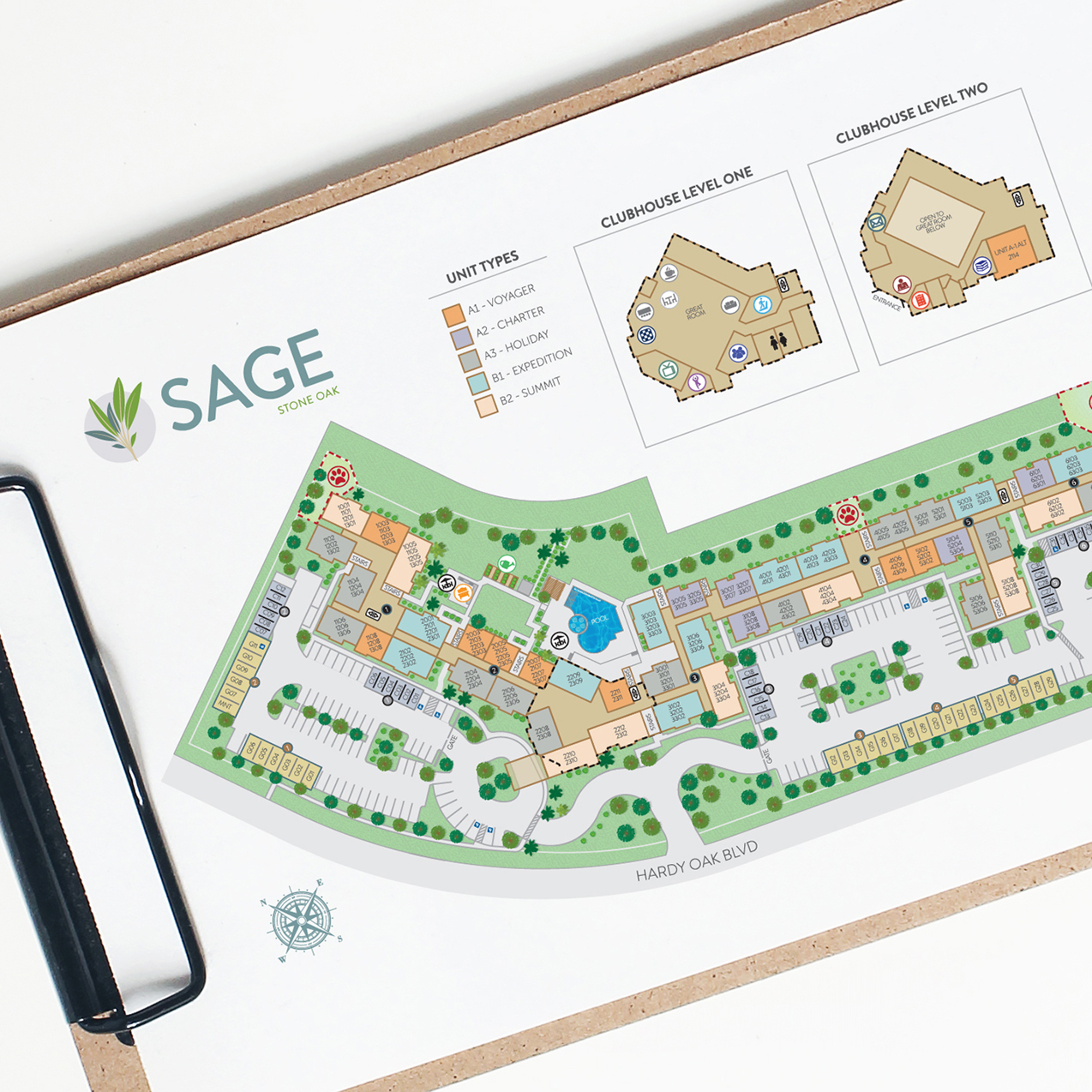 Sage
Sage senior living is all about bringing luxurious amenities and an active lifestyle to the 62+ community, enter zipcode to tell their message visually and beautifully. Their nature-centric branding makes the beautiful part a breeze. We create all the things.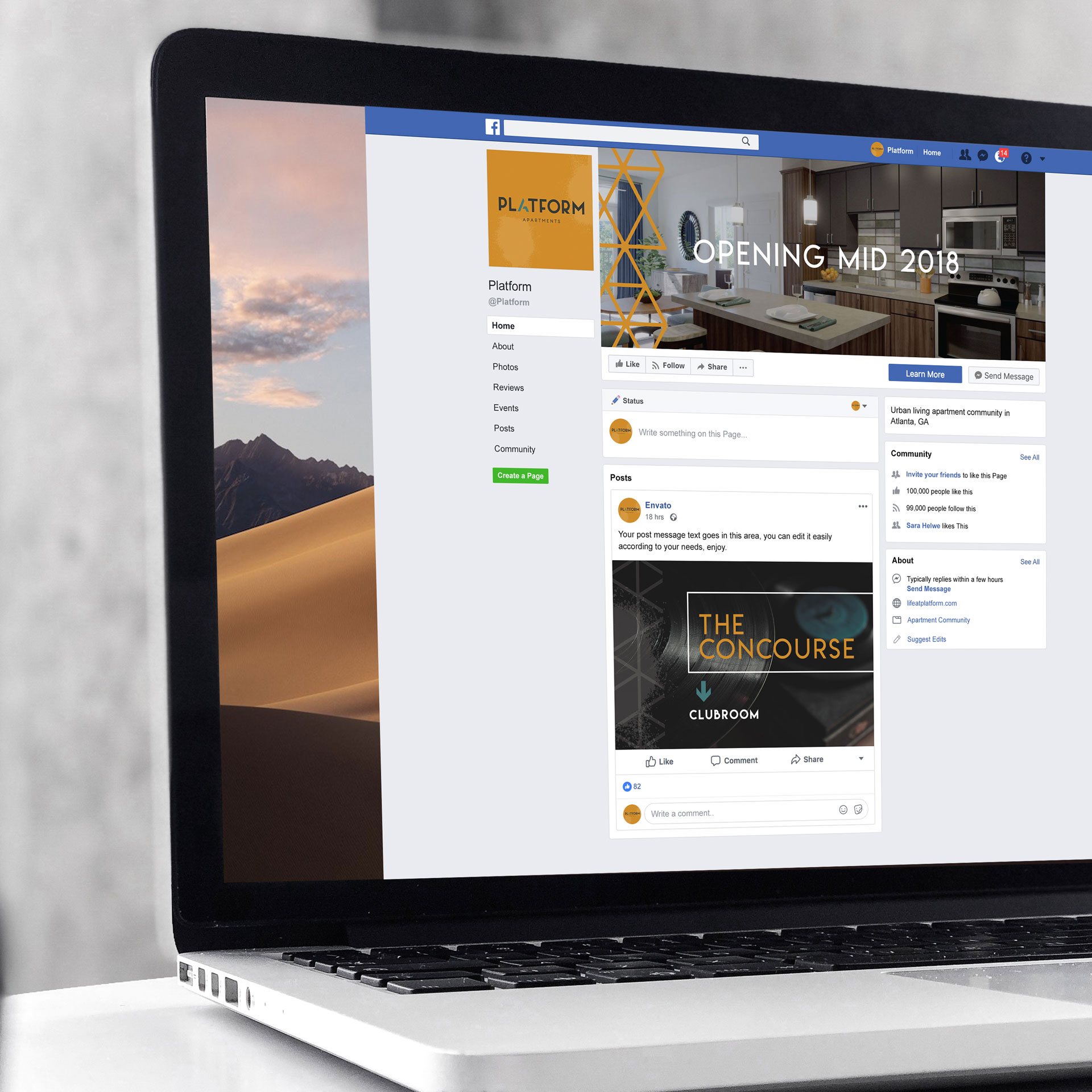 Platform
Platform is a brand that thrives in simplicity, bold colors and design elements. Their branding enabled us to design foundational pieces (stationary, social images, signage and email) to grab attention and leave the renter curious for more.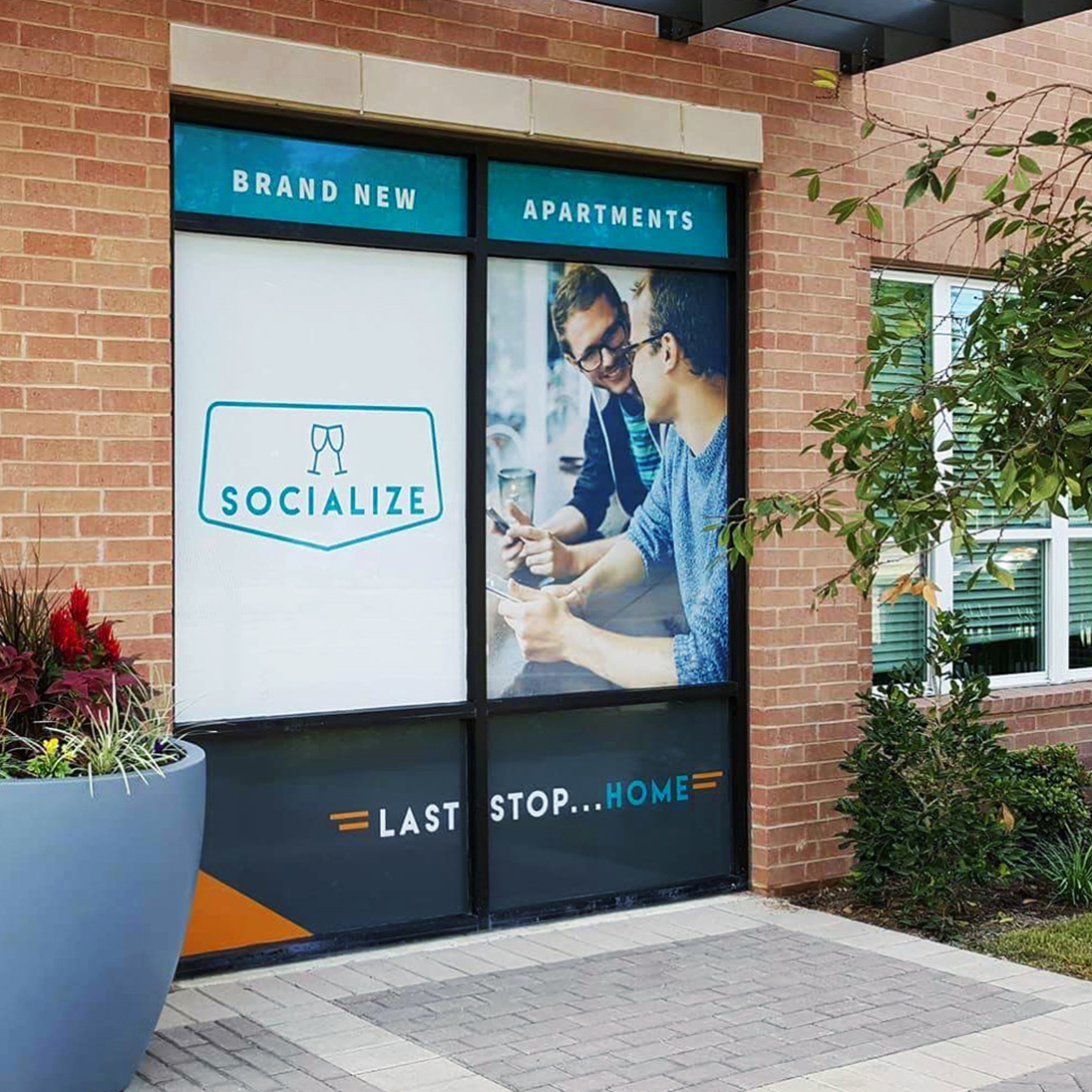 Inwood Station
Inwood Station was a fun project to work on with attention-grabbing marketing design pieces like the full coverage window cling signage. Their bright colors and bold logo made it easy to work within their brand elements and get creative to reach their target demo.
Give us a shout and let us know what's on your mind. We want to hear more about your community and what your current marketing looks like.