BONFIRE CRM EMAIL DESIGNS
We are proud to be a partner of Bonfire CRM providing branded email design and campaign copywriting for multifamily.
Bonfire CRM is a centralized renter engagement platform designed to improve prospect and resident communication. As a renter-centric solution, the platform will enhance sales/marketing communication while delivering real-time KPI reporting for teams. Corporate teams and property managers can work harmoniously with one another to generate, nurture, and convert leads into leases with significantly less effort than before. With AI, automation, and centralized data – we can reduce costs and become a hyper-productive team.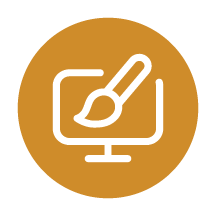 We work within the Bonfire CRM platform to design beautifully branded email campaigns for multifamily marketing sends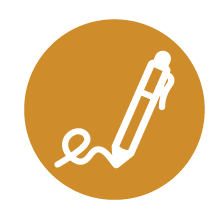 What is a good email without a good message? Subject, headline, body and CTAs – we craft them for better open rates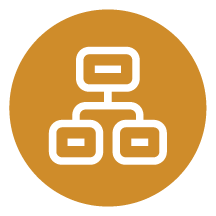 Keep your residents and prospects in the loop with an automated funnel, aka Journey, we'll design and develop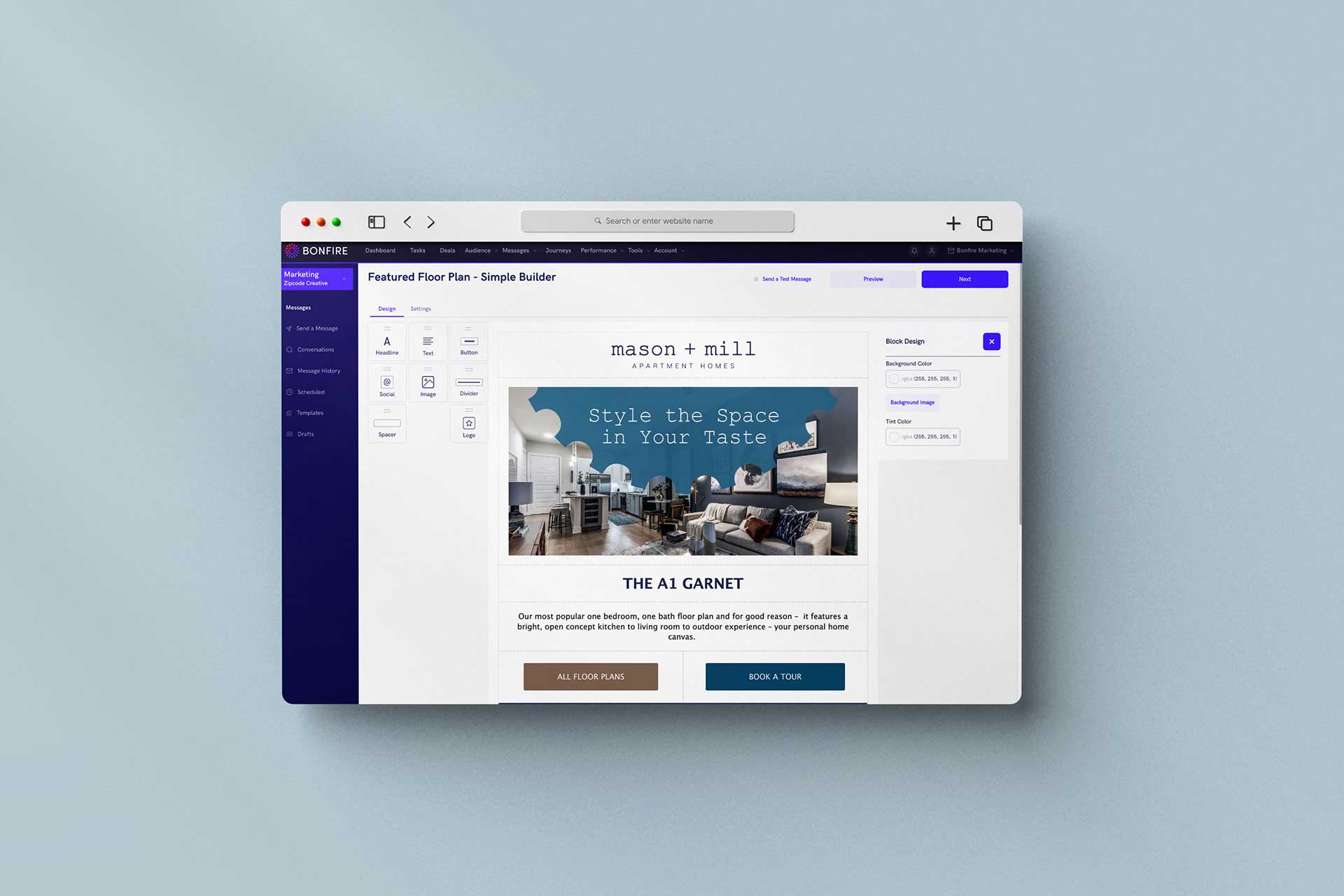 Logo Design
Logo development for multifamily communities from redraws to modernizations to fully custom designs
Brand Style Development
Creation of brand look and feel: fonts, colors, design elements, lifestyle stock imagery curation and more
Digital Design
Custom branded digital ad sets, social posts, custom graphics and more for a cohesive digital presence
Stationery Design
Stationery set includes print-ready custom designs for a letterhead, envelople, folder, and business card template
Brochure Design
Your choice of a Bi-fold, Tri-fold, or Gate-fold brochure, custom designed and print-ready files provided
Print Collateral Design
Custom branded marketing printed handouts such as rack cards, mailers, one-pagers and more
Signage Design
Custom branded signage design such as flags, bootlegs, banners, and more for both temporary and permanent signs
Floor Plan Renderings
We offer beautiful designed B&W, 2D and 3D floor plans from architectural files or your old plans – view our floor plan style here
Sitemap Design
Two tiers of community sitemap designs are available – simple (established asset) or high-end (new construction), see options
Let's get the conversation going to help you make your new Jonah Premium Website Theme looking custom and on brand for your community.