You've wowed them enough with the first impressions, and move-in day has arrived.  Now how to keep those positive vibes flowing?  Ensure their move in is seamless, and they have all the need-to-know details that they could ever use.  Here are the essentials to make your apartment welcome packet for new move-ins shine and what exactly to include!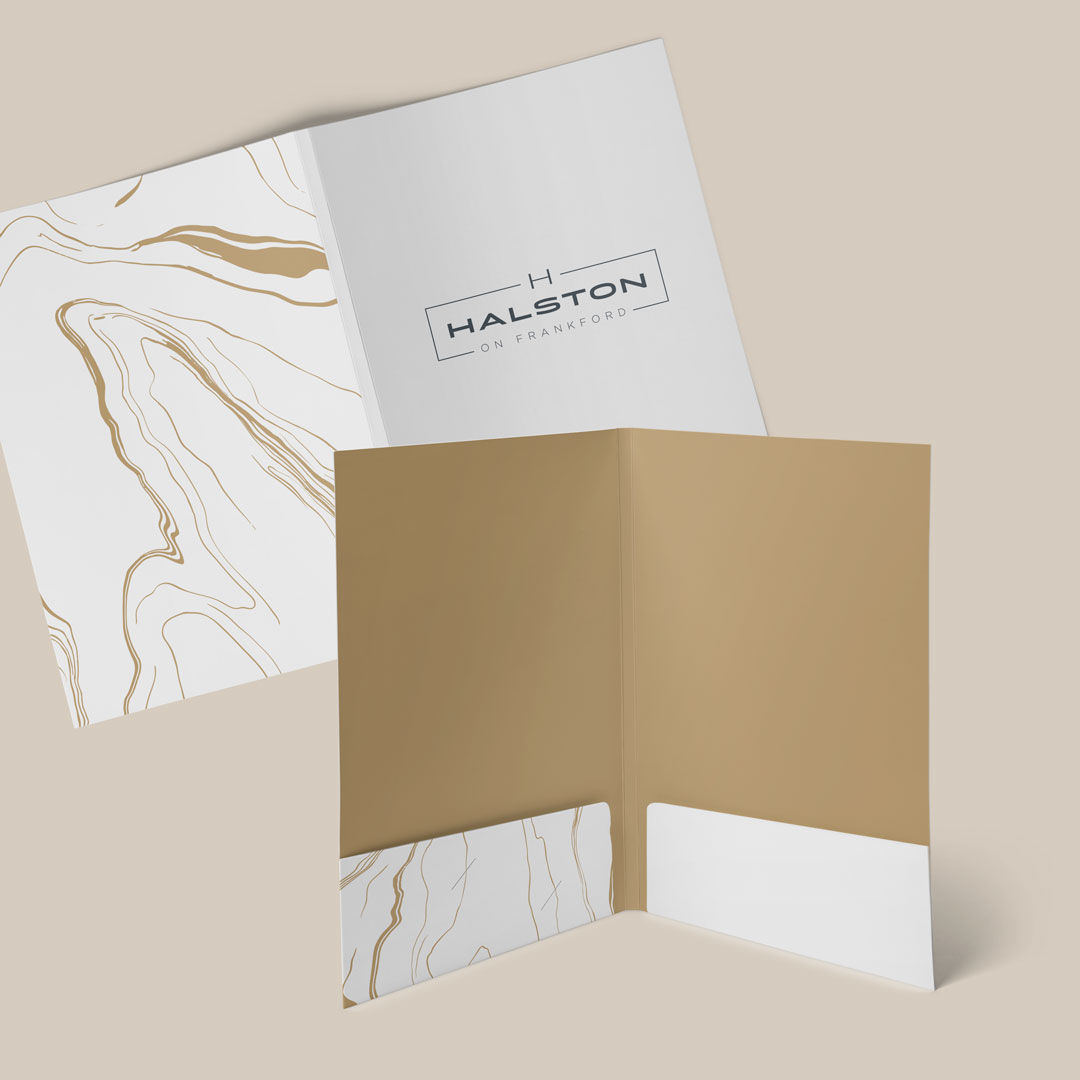 Branded Folder
Take some design cues from your property's brand style guidelines, and create a streamlined folder. This will serve as a branded carryall for your apartment welcome packet that you'll stuff with info, offers and goodies.  
Pro Tip: double the useful life of these folders and use them to send touring prospects home with your floor plan sheets and other marketing materials. 
Business Card
Include your business card in the apartment welcome packet folder flap so they have all of your contact details on hand.  You've worked up a rapport with these new residents, and they will probably reach out to you, directly, with their first few questions and requests.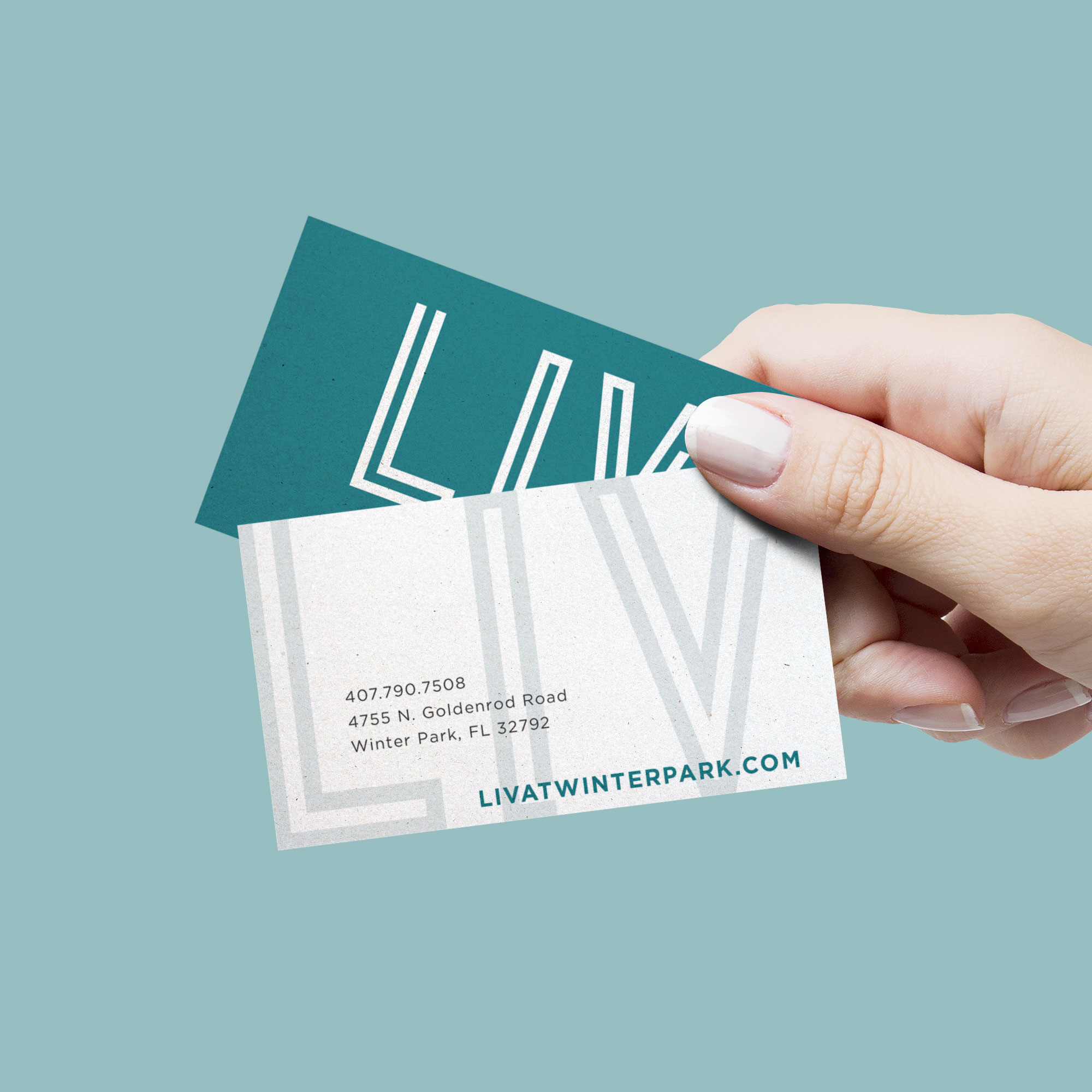 Welcome Letter
Future residents may not have met the manager on their leasing journey.  Provide a nice introduction to your management team so they will recognize the friendly faces.  This is also a perfect opportunity to showcase some of the highlights of your management company – your mission, vision, and values.  Residents like to have a trust factor with management so they can feel at ease in their new home.
Info Sheet
Provide a simple one-pager with the essentials your new move-ins are going to need – their apartment number, parking space number, gate code, community rules and amenity hours. This is also a great place to include emergency maintenance information – no one likes to get locked out or have their AC go down, but it happens. Provide hours and contact info for your emergency procedures.
Property Sitemap
Your big meandering property can be a maze to new residents.  Include a branded sitemap in the apartment welcome packet, and mark their new apartment, carport or garage space.  Demonstrate the quickest ways to get to the amenities, clubhouse and mailboxes from their new home.
Valet Trash Flyer
Keep residents in the loop on important days like trash pick-up times and etiquette if you offer a valet-trash service at your community.  They will be happy to know how to recycle all those move-in boxes, and make it easy to haul away the trash so they quickly transition into their new space.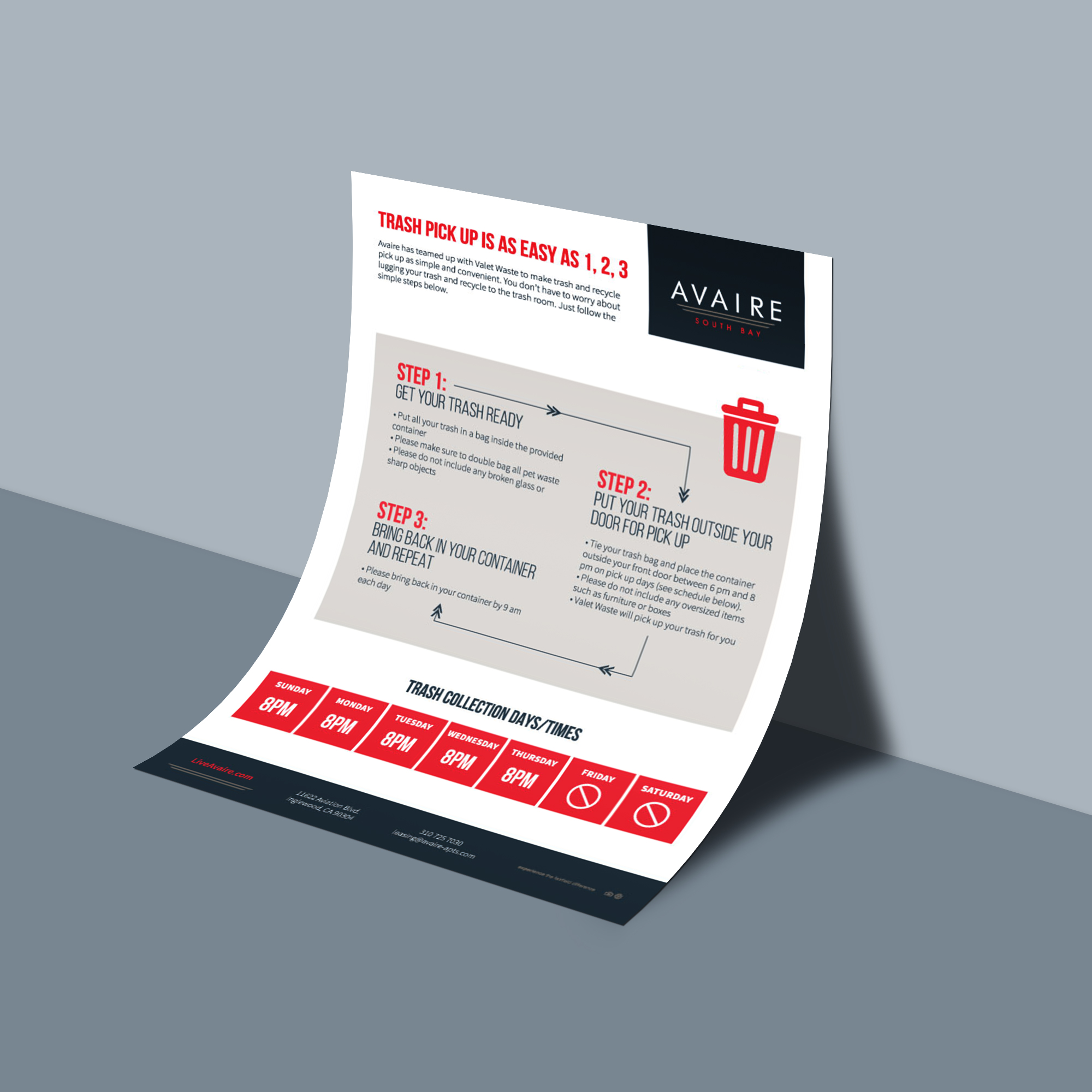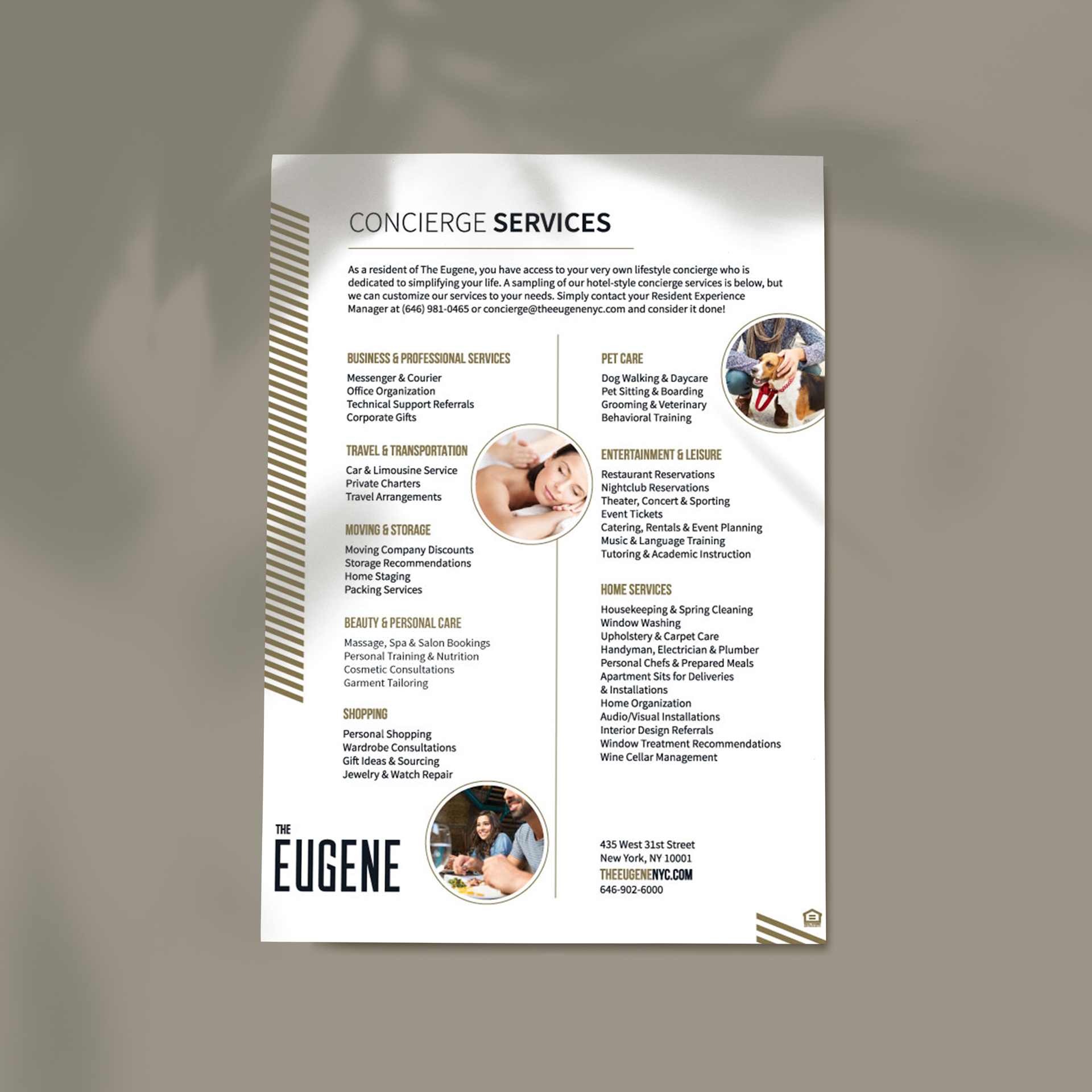 Concierge Services Flyer
If your community offers concierge services – include a flyer in your apartment welcome packet outlining your menu of these extra amenity add-ons!  Present some of the most-used services and any applicable fees. 
Package Service
If you provide a package receiving company as an amenity, such as Luxer One Package Lockers, walk them through how to retrieve their packages. New residents often have incoming shipments and this handout will make it easier for them at move-in time.
Event Calendar
The fastest way for new residents to feel welcome is by attending a fun event. Show them how to jump in, meet new residents and keep up with the events you have taking place in your community by including the current month's calendar of events.
Local Business Information
Consolidate all of your favorite local spots in one document, and have this handy in your apartment welcome packet.  Residents will appreciate knowing the closest hospitals, vets, airports, schools, etc. When it comes to restaurants and bars, connect with your community to provide custom discounts or specials. Sure, residents could just google a new Thai restaurant, but it takes your service up a notch when you provide a thoughtful package of deals tailored to your residents' busy lifestyles!
Welcome Door Hanger
Deck their doors with a door hanger welcoming them to the community – it will be the first thing they see in their new home. It's the thoughtful details that go the extra mile to ensure your residents feel they've made the right decision leasing at your community. 
Welcome Gift
A beautiful welcome gift placed inside their apartment will feel like the nicest touch when they first walk in the door.  Gifts don't have to be extravagant – include something personalized to your brand or simply deliver a fresh baked bag of cookies from a local shop.
Reviews Notecard
Statistics show, residents are happiest on move-in day.  Ask them to write a review on the website of your choice.  Include a 'leave us a review' card in your welcome packet folder asking them to rate their experience on Yelp, Apartment Ratings, Google or the property website.
Resident Referral Flyer
It's never too early to start asking for referrals.  They may know plenty of other people in the market for a new apartment, and they'll be excited to show off theirs. Include a resident referral incentive flyer in your apartment welcome packet to let them know from day one how they will be rewarded for inviting their friends to become neighbors.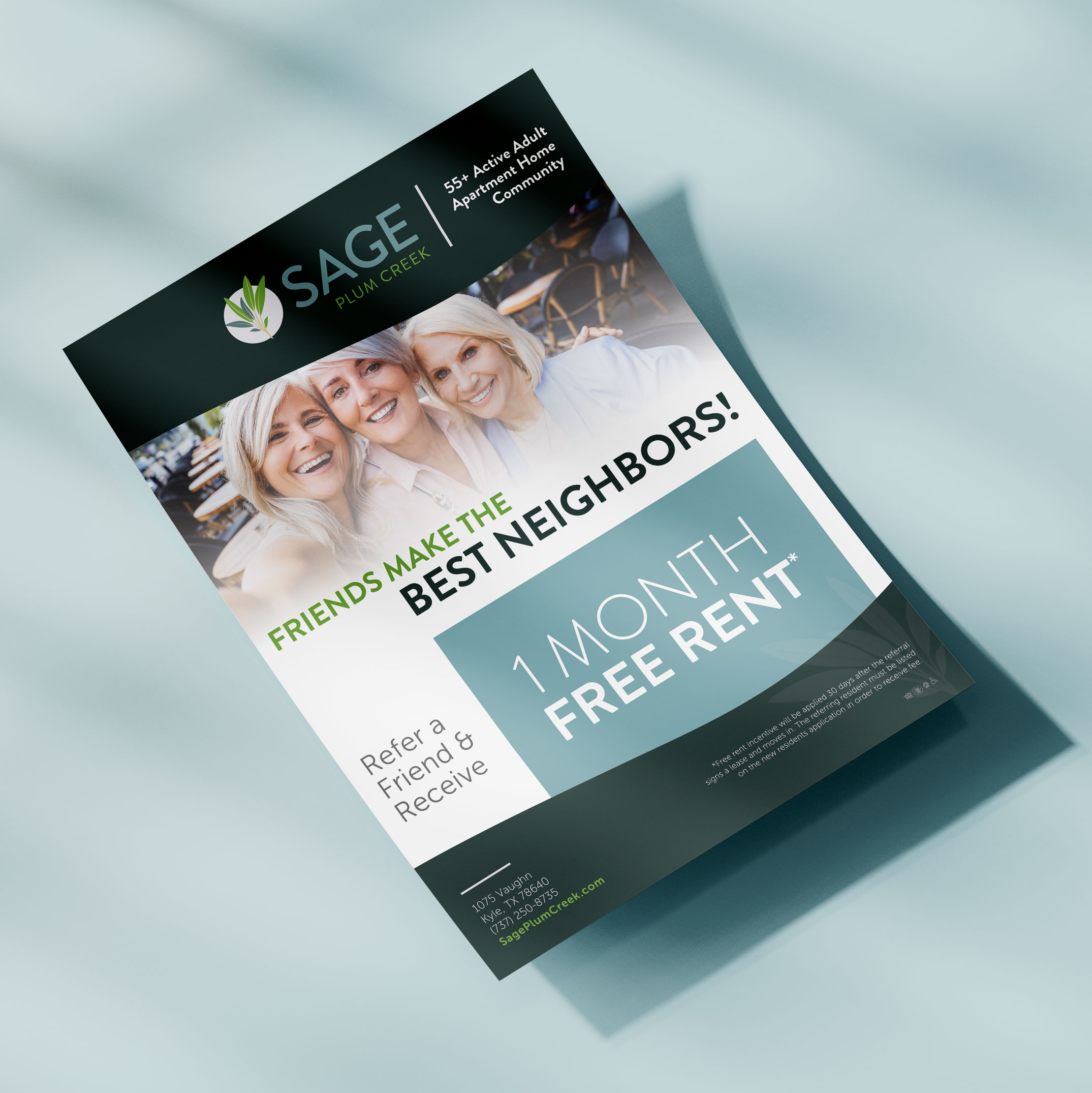 As you assemble all these pieces for your bustling Welcome Packet, no need to get overwhelmed.  A professional like zipcode creative is always able to pretty them up so it's cohesive, informative and on brand!
Avaire valet trash flyer, The Eugene concierge services flyer, and Share Your Experience reviews notecard are ©Fairfield Residential  |  Work executed by Stacey Feeney, owner of zipcode creative, while under creative direction and employment at Fairfield Residential.