Years of work and planning go into every new apartment community and every renovation before it's complete. From carefully identifying the perfect amenities to designing stylish interiors to planning the landscaping throughout the property, no detail is left unfinished when creating a new multifamily asset. That way, residents have the best possible experience from the minute they step foot on-site to view an apartment. Use a well-designed property sitemap to get them excited to stop by for a visit.
So why let all of that thoughtful planning go to waste? Showcase every element of your community in a unique and practical way: with a property sitemap. This piece of marketing can be crafted in both print and digital versions to use as an integral piece of your sales toolkit to show off the best your property has to offer.
What is a Property Sitemap?
Especially perfect for new construction communities but also extremely beneficial to any apartment community new or old, property sitemaps are a versatile piece of marketing collateral. Based on the property's architectural plans, sitemaps show a bird's eye view of the property and identify the location of community amenities, units, parking, and offices. They also have a legend that highlights points of interest throughout the community, like the lobby, mail room, and handicap-accessible areas.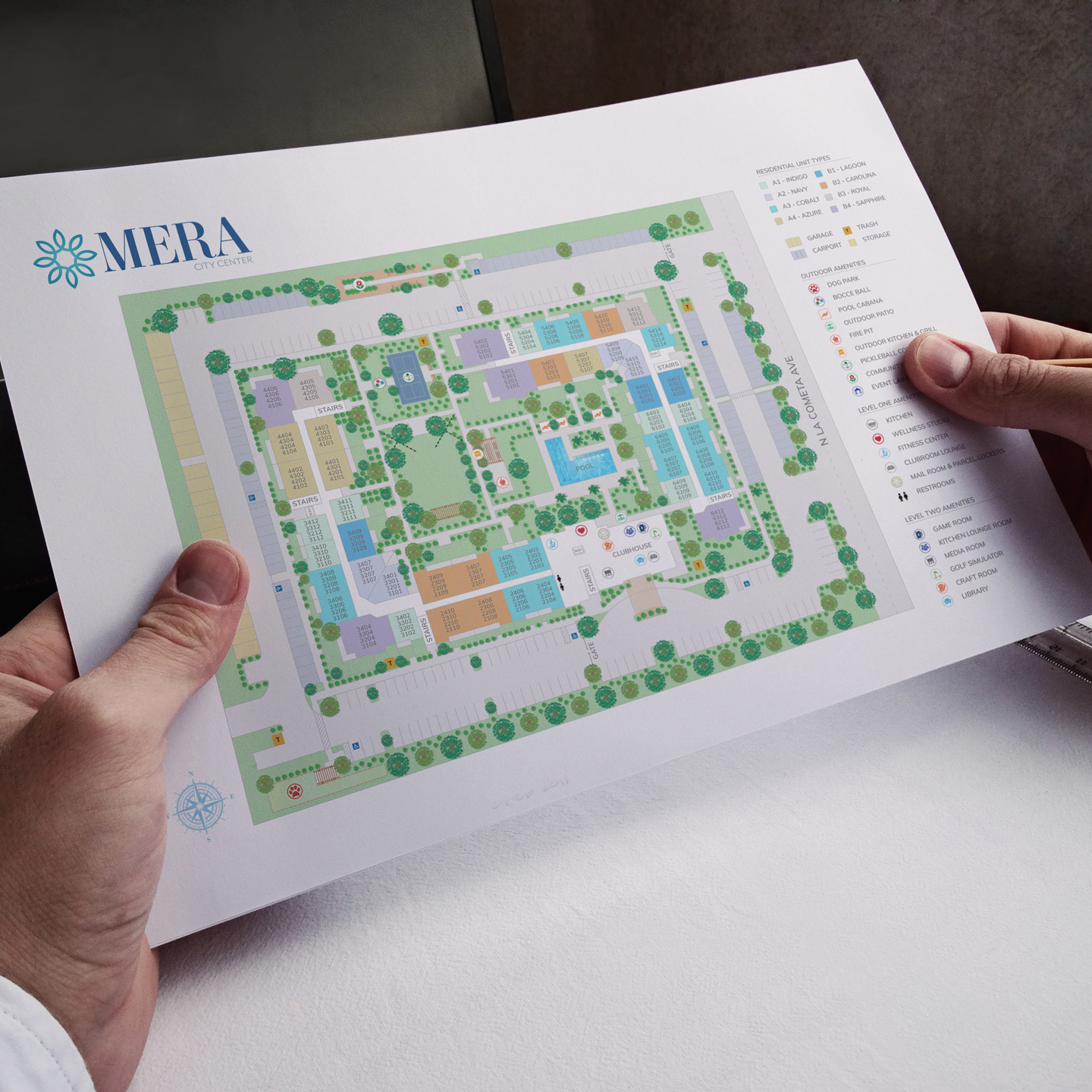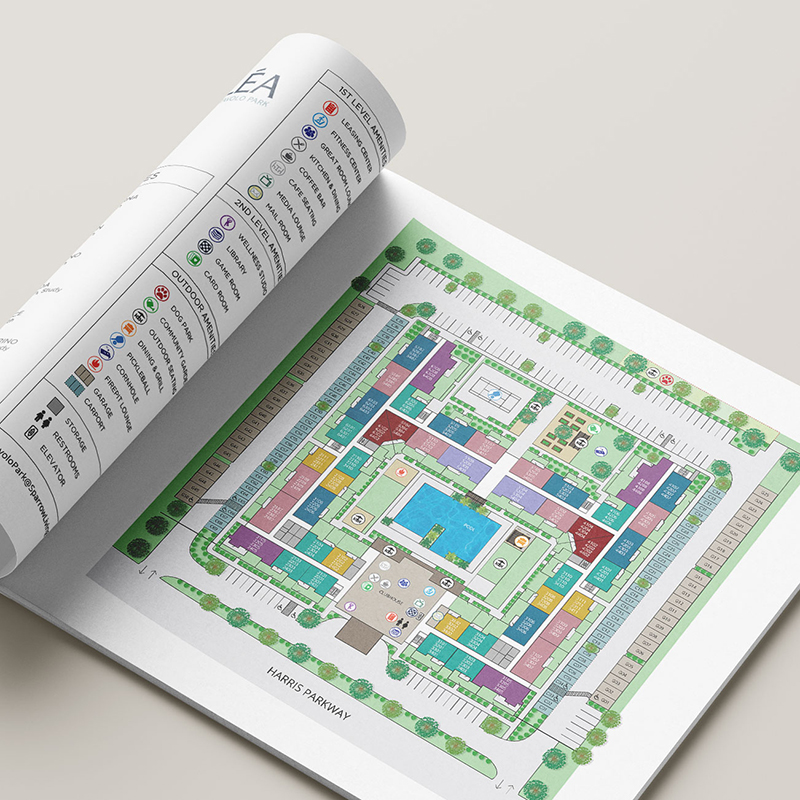 How Can I Use a Property Sitemap?
Sitemaps are ideal for prospects and new residents signing a lease. The detailed map helps them understand the layout of the property, allowing them to see all of the amenities and perks of living on-site at a glance. When new prospective residents arrive, show them where the unit they're viewing is located, and point out other relevant areas on the map when they visit the leasing office. That way, even if they view a unit without a leasing agent, they are armed with the information they need to explore the property on their own. And alternatively, use the sitemap to welcome home a new resident by guiding them to their unit, circling the mailroom and their parking space, while also helping them navigate the property.
Sitemaps can also be used as a marketing tool. Whether sent out as a direct mailer, in a marketing email, visible on the community's website, or featured in a brochure, the sitemap is an engaging visual way to showcase the strengths of your community – amenities, green space, parking, and accessibility. A sitemap can generate additional interest in your property by helping one to visualize the big picture of all your apartments have to offer. 
What Should be Included on a Property Sitemap?
Experienced brand designers like zipcode creative are experts at developing property sitemaps. By using a community's architectural drawings (or google maps if that's all you've got!), we will develop a sitemap that represents the entire property, from the landscaping to the parking lot to the clubhouse and apartment units. By creating both detailed and high-level versions of the map, you'll have everything you need, whether you want to hang a map in the office or hand them out for on-site tours. We'll also incorporate your branding like logo, brand colors, and fonts to ensure that the entire map looks cohesive and effortlessly fits in with your other marketing collateral. 
Ready to get started on your own sitemap? Reach out today!