Effective Email Marketing for Apartment Communities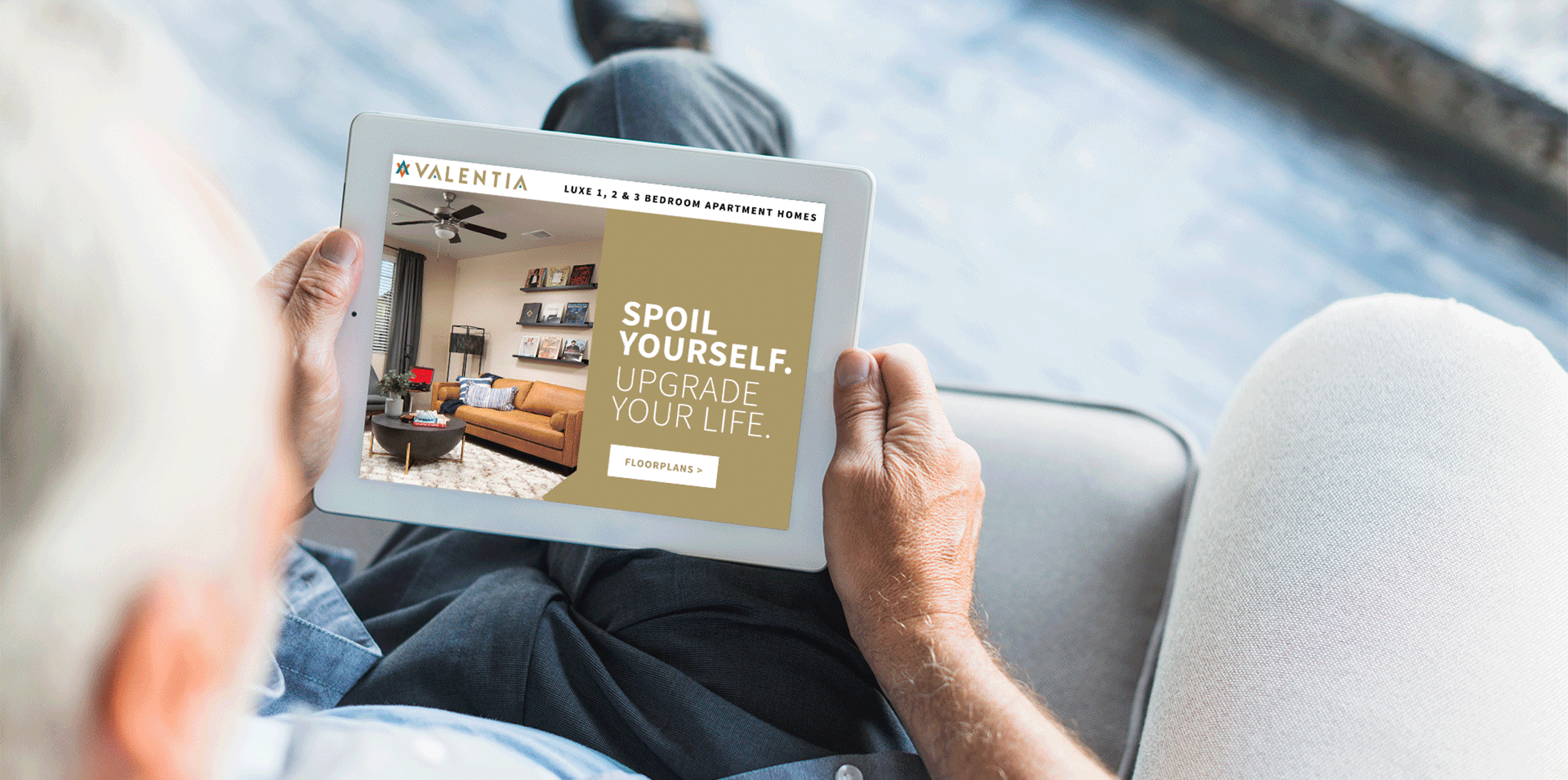 As more and more people are moving towards digital over analog, all businesses have had to adapt how they approach their marketing—and real estate is no different. While printed ads, direct mailers, and signage are all still valuable and effective ways to market your property, it's also important to approach leasing with an online-first mentality. Email marketing can be a low-cost, high-return option for communities looking to get prospective residents in the door. Read on for our detailed and effective email marketing strategies.  
Platforms for Effective Email Marketing
If you're looking to expand your marketing efforts through email, there are a few different approaches. Working with a design agency like zipcode creative allows you to build and custom-code a totally unique email. This means you can personalize things like the layout, the font styles, the size and location of images, and the call-to-action buttons. When custom designing an email, the sky's the limit to your creativity, which means you can perfectly showcase both your brand and your community.
Another option is to use an email marketing platform's user-friendly templates. These plug-and-play options make it easy to send emails out quickly and affordably, but do have some limitations when compared to custom-designed emails. While there are many email service providers out there, there are a few major players to consider: 
Mailchimp
One of the most popular email service providers, Mailchimp has hundreds of available templates that can be tweaked to suit your needs. From there, you just upload your images, add your text and subject line, and upload your recipient list for a fast and stress-free way to get started.
Constant Contact
This drag-and-drop platform makes it simple to create and edit emails that are optimized for both desktop and mobile. It also allows for triggered emails, content segmentation, and integrates with your social platforms to make it easier to manage everything in one place.

ConvertKit
Designed to make email marketing fast, ConvertKit offers email and custom landing pages to create a more robust online marketing experience. You can personalize your content with their online templates and schedule outgoing emails to reach your network regularly.
Don't worry, zipcode creative won't leave you to figure it all out on your own. Effective email marketing is our number one goal and we will make your emails look beautiful and consistent everytime you send a campaign. We are happy to design custom graphics that you can plug into email marketing templates anytime, just shoot us a message.
Crafting the Perfect Email
No matter which email creation method you choose, there are a few key elements you should always include to make the biggest impact in an effective email marketing campaign: 
Subject line
When writing your subject line, be sure to immediately grab the reader's attention. Since 47% of people open emails based on the subject line alone, it's important to put a lot of thought into this one element. Keep it around 6-10 words for maximum effectiveness and try leading with a promotion or other offer to pique interest.
Header image
Use the header image as an opportunity to showcase the best your community has to offer. That way, it's the first thing a reader sees when they click the email. Consider also adding your logo or other branding elements to the header image, so people instantly recognize your property. 
Headline
The headline is the first piece of text that people see when reading your email, so make it count! Use it as an opportunity to communicate your most important message, whether that's an ongoing promotion, leasing special, or holiday message.
Call to Action
Calls to action are arguably the most important element in any marketing email because they let the reader know exactly what you want them to do next. Use action-oriented phrases, like "Reserve your home" or "Get the deal" to entice your reader to click. You should also use a button instead of a text link, which is proven to increase click-through rates by 28%. Be sure to include calls to action throughout your email—and especially at the top—to give people multiple opportunities to click. 
Property Photos
They say a picture is worth a thousand words, and that couldn't be truer for email marketing. 65% of users prefer their emails to be mostly images over text, so use it as an opportunity to complement the header image with additional property photos of the amenities, model unit, or building exterior. 
PRO TIP: Photos of the model unit kitchen consistently perform the best, place the photo front and center for the most effective email marketing design.
Email Campaign Ideas
Now that you're ready to send your first email, we're making it easy to get started! Pick one of these three topics to send out to your prospects today to get them in the door in no time.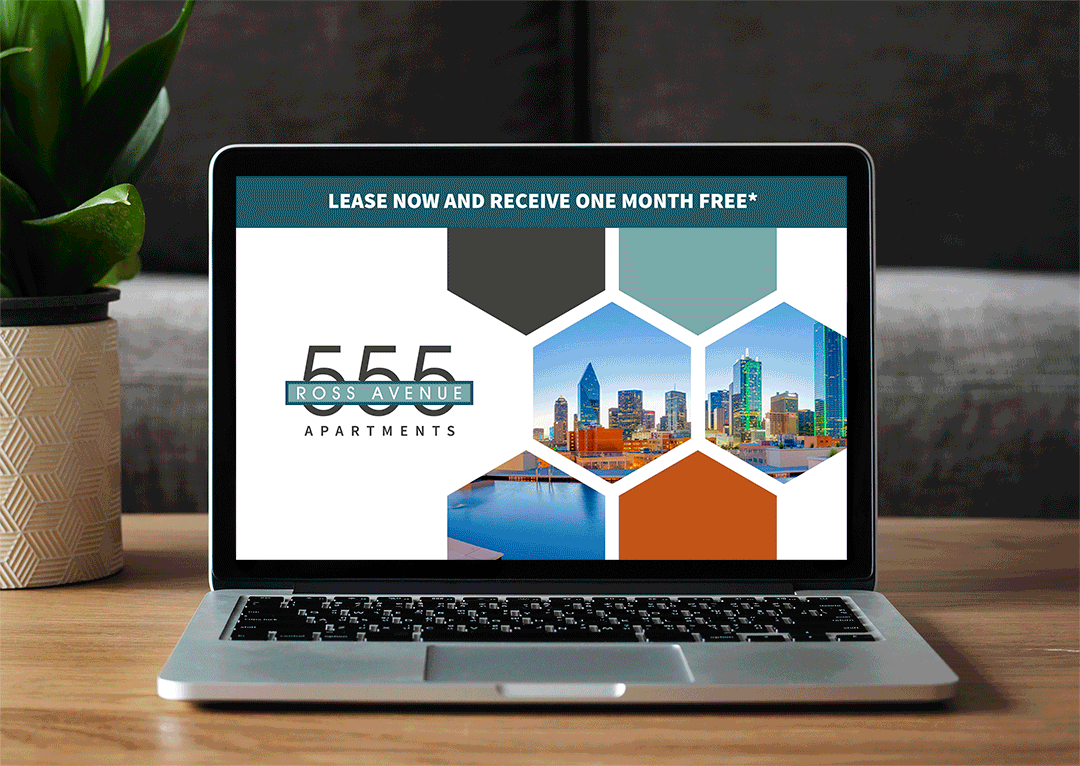 Feature an Available Floor Plan
Use your email to show off the available units in your building. Include images, floorplans, and elaborate on the best elements of the space including finishes, access to community amenities, and storage space.
Showcase Amenities
Give prospects a sense of what it's like to live in your community by sharing more about the amenities. From dog runs and grills to roof decks and gyms, amenities often make or break leasing decisions for renters—so be sure they have all the info they need to know your community is one of the best!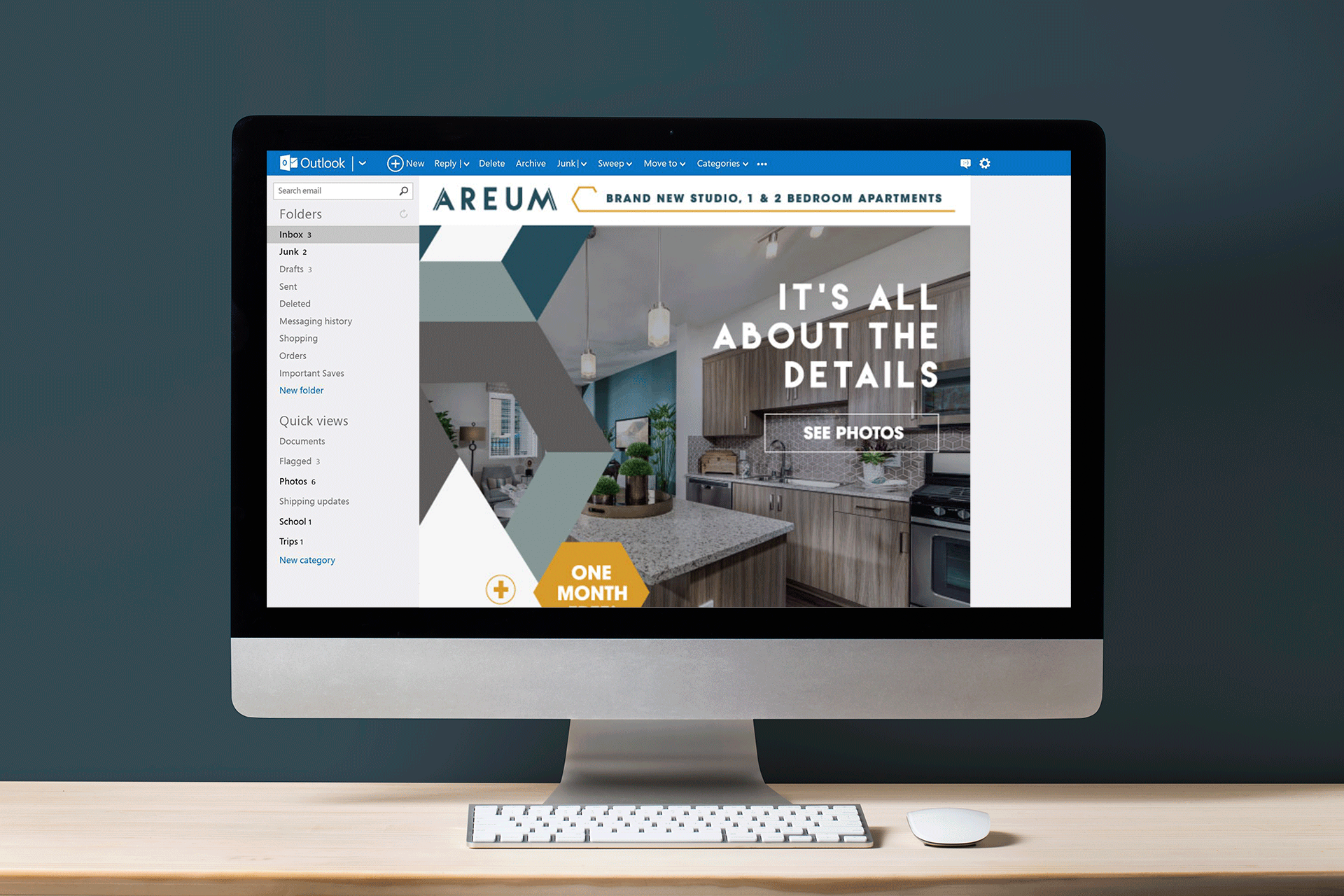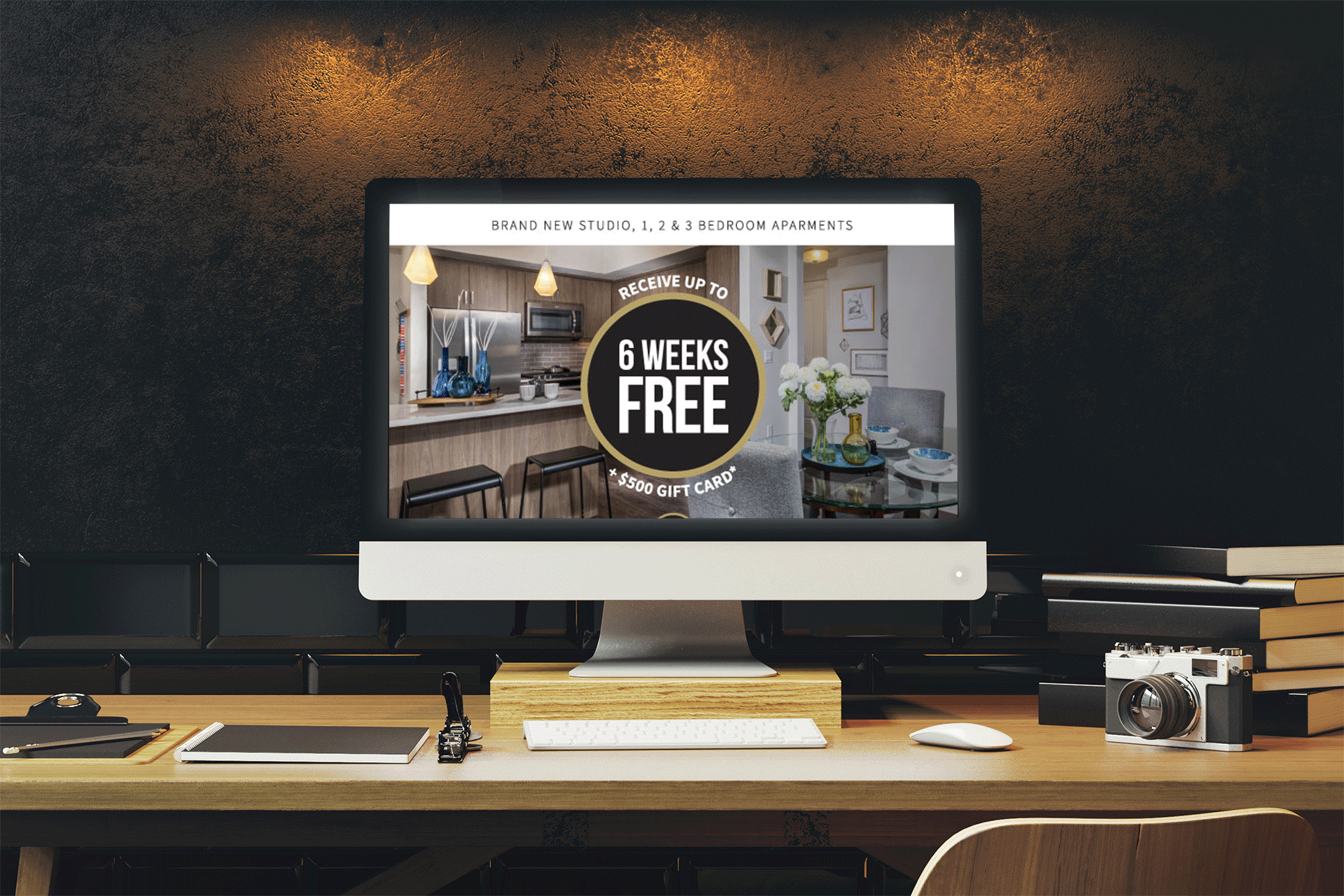 Announce a Promotion
If you're offering a free month's rent or lowering the deposit, be sure people know about the exciting and enticing deal. Add more details about the promotion and include info about how to book a tour so they can do it all right from their inbox. 
Measuring the Effectiveness
So you created your email, mastered the content, and now you've sent it out to your database- but how do you know if what you sent is resonating with people? And, not only that, how do you know if people are actually opening your email and reading what took you so long to write- this is where looking at data will help you to measure the effectiveness of your campaign. 
Open Rate
First thing is first, you have to look at your open rate. The open rate is measured by how many people are actually opening up your emails. Your emails will fall on deaf ears if they're not being opened- so it's important to know that your subscribers are actually opening the emails instead of just deleting them.
Click Through Rate
Secondly, you'll want to measure your click through rate. This in my opinion is the most important metric. While opening your email is important, you want your subscribers to actually click through to read more of your content. This is why your call to action button is vital- the more clicks you receive, the better you'll be able to judge just how relatable your content is and how invested your subscribers are. 
Unsubscribe/Bounce/ and Complaint Rates
All feedback from your subscribers is vital- whether it's positive or negative. Should your subscribers unsubscribe, give an undeliverable email address (bounce), or mark your emails as spam (complaint rate), they are trying to tell you something. Use this as motivation to maybe switch up your content, or maybe take a closer look at your content vs. the audience- are you talking to the right people and are your subscribers interested enough in what you have to say. Sometimes the answer is no and they might lose interest in your words, and that's OKAY- perhaps throw a survey in one of your emails and ask your subscribers questions and see what type of content they might want you to write about. 
Conversion Rate
Speaking of surveys or any other "goal completion" you also want to measure your conversion rates. This is the percentage of people who completed the assigned desired action. Examples of this could be completing a survey, filling out a lead form, liking your social page, etc. 
How often you're tracking all of this will depend on how often you're sending emails. Assuming you are sending emails once a week, you'll want to track that specific email a few days after it's sent. If you try to track it too early, you run the risk of an ineffective result due to people not checking their emails often enough. While a weekly reporting basis works fine, you'll also want to pull a report monthly or once every three months to identify any trends.
If you're ready to get started on your custom email marketing campaign designs, get in touch today!
Images in this post are ©Fairfield Residential  |  Executed under creative direction of Fairfield Residential.