Branding is arguably one of the most important elements for your rental property and your business. From brand colors to logo design, your branding is the face of your community and often, it's the first thing people see when they walk through the door, which is why apartments need cohesive branding! This means creating memorable branding is one of the easiest ways for residents and prospective tenants alike to recognize your community and instantly give them an understanding of what you're all about. 
What impacts my branding?
When it comes to defining your brand, the most important part is understanding not just your community's amenities, but also knowing your target audience, business objectives, and your local and regional markets inside and out. If you're targeting young professional renters, for example, your branding needs to resonate with that demographic. If, on the other hand, your perfect resident is an executive, or an empty nester, or a small family, your branding will shift and change for each of those groups to best appeal to them.
What's the first step?
All the best branding processes start with a brand questionnaire as the very first step. This document includes a range of questions that will help you thoroughly define your brand, its values, and its mission while also identifying aspects of your target audience and the competitive landscape. By taking all of those elements and looking at them holistically, it allows a designer or a branding agency (like ourselves) to create a thoughtful and effective visual brand for your apartments that help you achieve your goals.
What is the logo design process like?
Defining a logo is one of the most important—and sometimes most challenging—aspects of building your brand. Your logo should reflect your company values and give people a sense of what you stand for. Whether you're modern or traditional, bold or minimal, or strong or friendly, these traits should shine through in your logo, while also reflecting the ideals of the renters you're trying to attract. 
Your answers to our brand questionnaire will help provide the foundation for creating the perfect logo. We'll work together to select and design illustrations, fonts, and colors that all work together to both accomplish your own goals and appeal to your target audience. Keep in mind, designing a logo is much more than choosing fonts and colors – your property's location conveniences, trends and history are taken into consideration, combined with the amenities and features your community has to offer, as well as the vibe and feeling you are setting out to portray. These things are all packaged together in a visual way that speak to your target market prospective renter. Have we convinced you of the 'why' apartments need cohesive branding yet?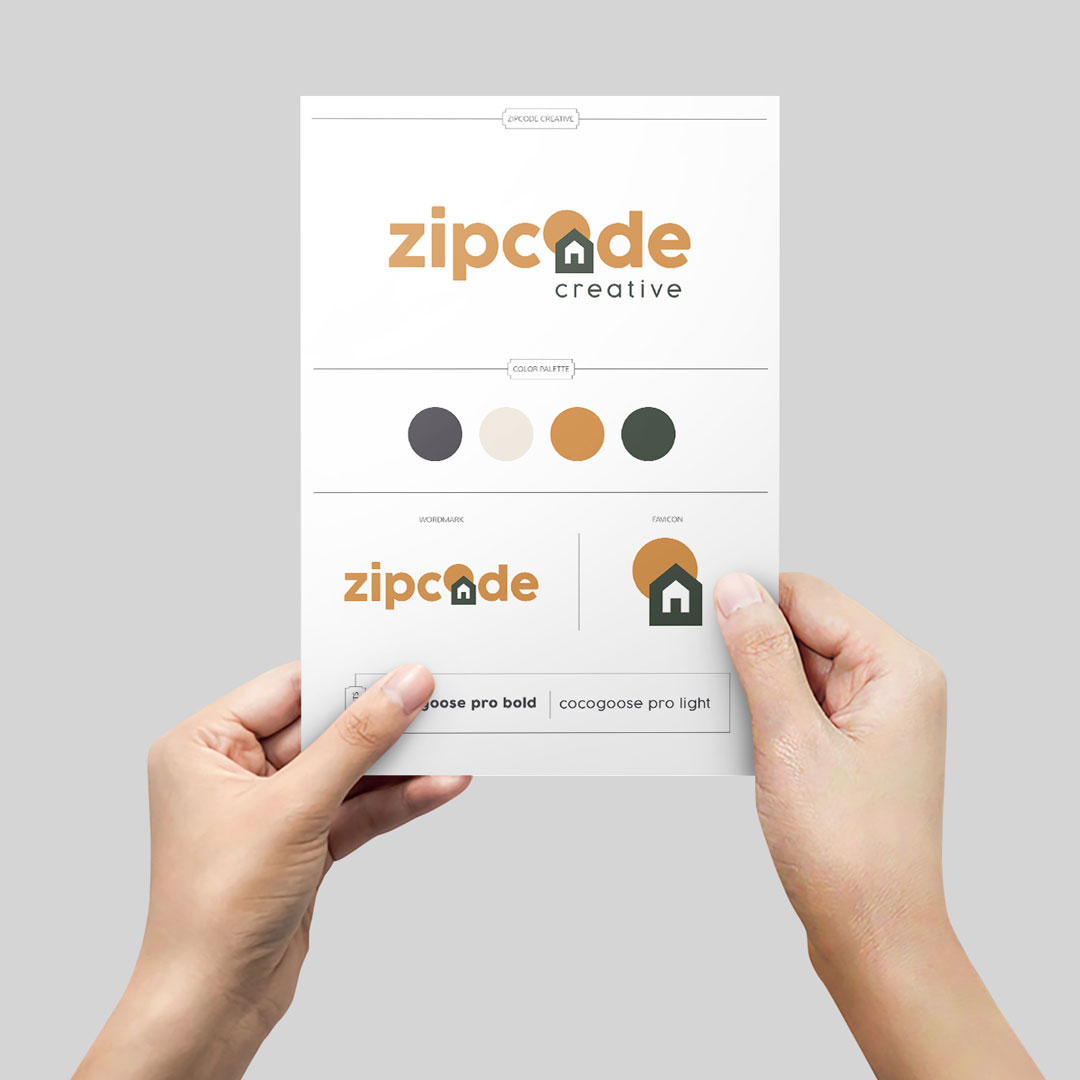 What is a brand style sheet?
Once your logo and all your other branding elements have been finalized, your brand style sheet is a one-pager that defines how you use that logo across different marketing materials. That way, no matter if your property manager, the corporate marketing department, or zipcode creative is creating a new asset, it will always look consistent.  
Your brand style sheet will show how to use your primary logo, secondary logo, submark, and other logo variations. It also lists all of your branded fonts and the specific colors used in your branding, so you always present a holistic brand to your residents and prospects.
What is a brand style guide?
While the brand style sheet is a great quick reference for your logo and branding, a brand style guide is a complete and comprehensive guideline to every branding element. This multi-page booklet defines your logo uses, fonts, and color palettes in more detail than the style sheet, giving you everything you need to know as you create new materials or update existing ones. It also includes brand imagery and photography, additional design elements, and more so that anyone designing will know exactly how to use what. You'll never feel in the dark when creating new materials and always feel confident that you are using each brand element how it was intended to be used. Having brand style guidelines provides a consistent look and feel for your target market, ensuring that they instantly recognize your apartment community and understand what you're all about.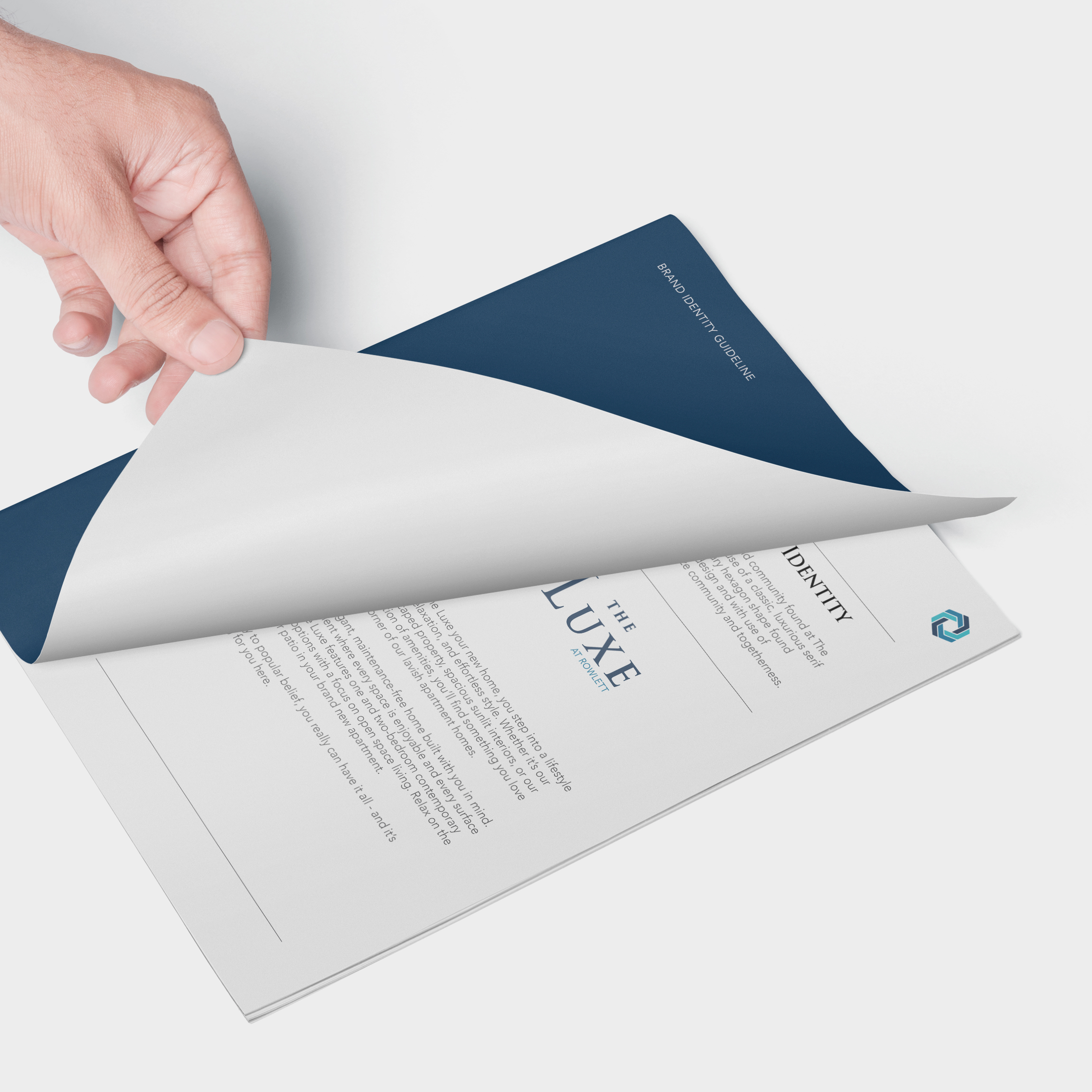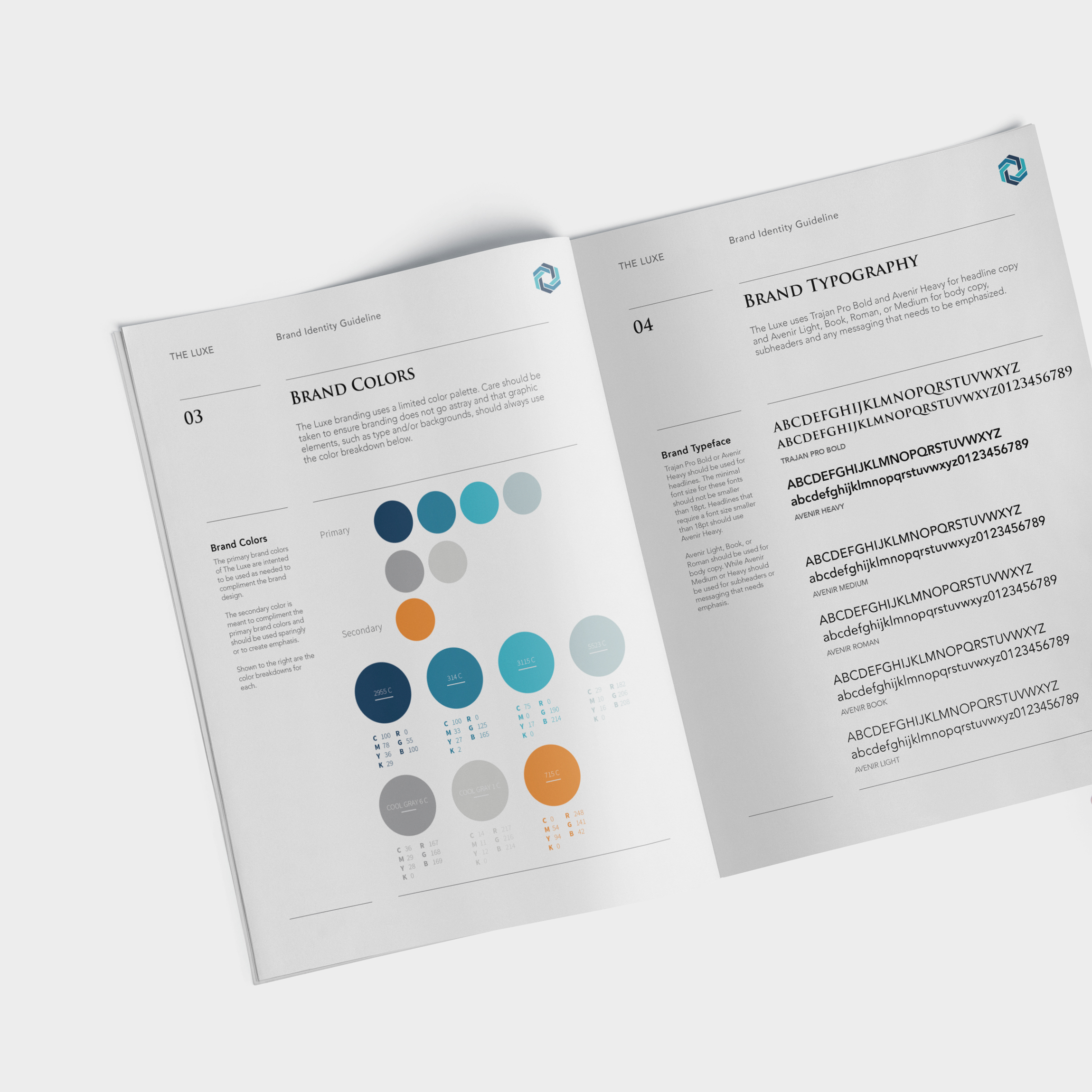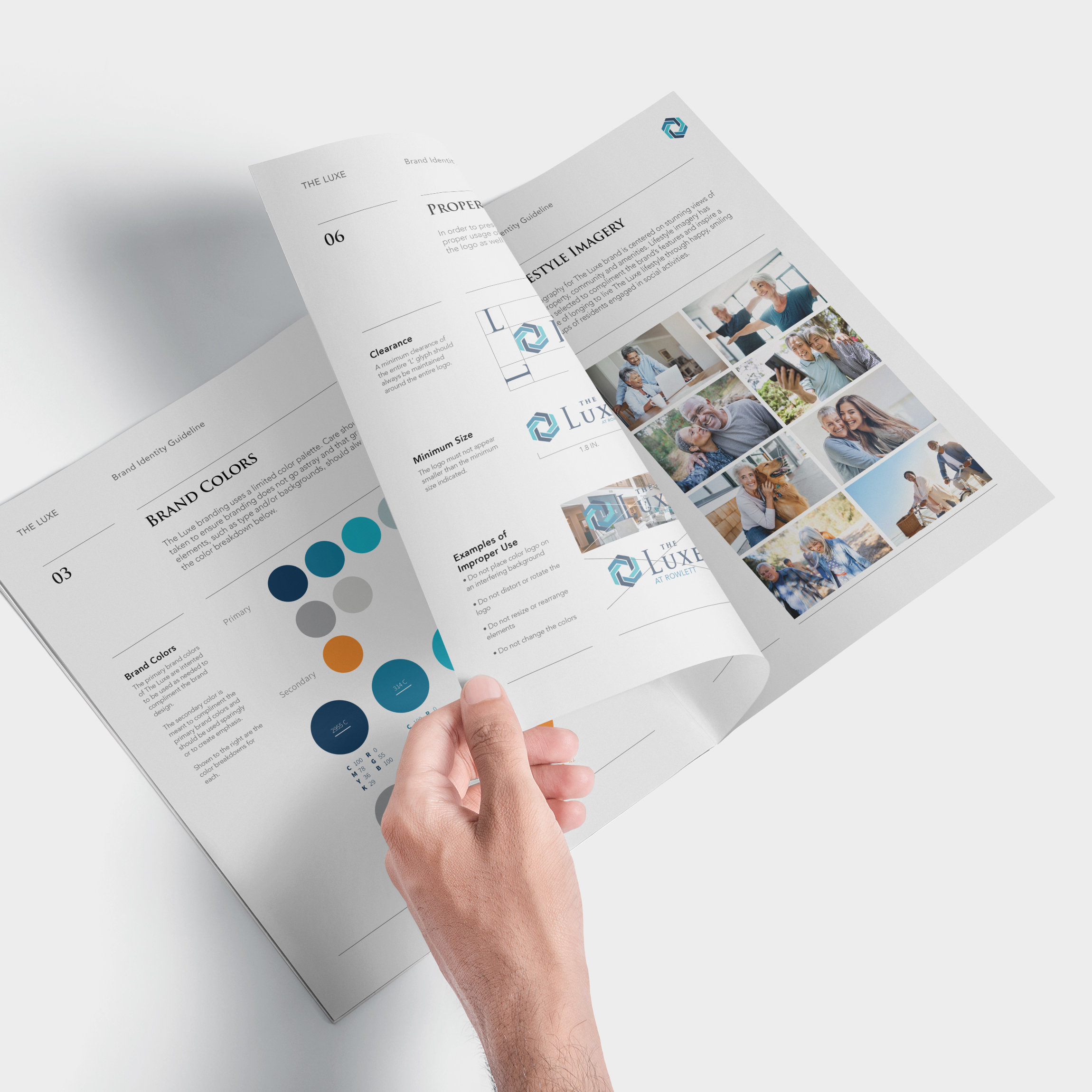 Ready for new branding?
If by now you are realizing why apartments need cohesive branding and you're ready to take the next step to help your community stand out with new or updated branding, zipcode creative will help you reach your target demographic through quality custom designs. Fill out our brand questionnaire today to start the conversation of creating a new brand or modernizing an existing one.