These days, when you hear the word "marketing," your mind might jump right to flashy Instagram stories and virtual TikTok videos. But don't forget about tried-and-true marketing methods, too. Printed materials like flyers are an easy and affordable way to reach your ideal customer. Branded marketing flyers are the perfect complement to digital marketing efforts, like email marketing or social media graphics. By combining the two approaches, you're more likely to reach your target audience and make it easier for them to engage in your community.
And the best part about flyers? They're one of the most versatile pieces of collateral you can create. From announcements to events and everything in between, learn how to incorporate stylish and strategic flyers into your marketing plan. 
Flyers For Current Residents
Announcements & Reminders 
Flyers are an easy, affordable, and effective way to communicate any updates with your current residents. From announcements about upcoming events to reminders about community news, you can display flyers in the lobby and property management office so they're in high-traffic areas. For especially important reminders, you can even slip flyers under residents' doors to ensure they won't miss the news.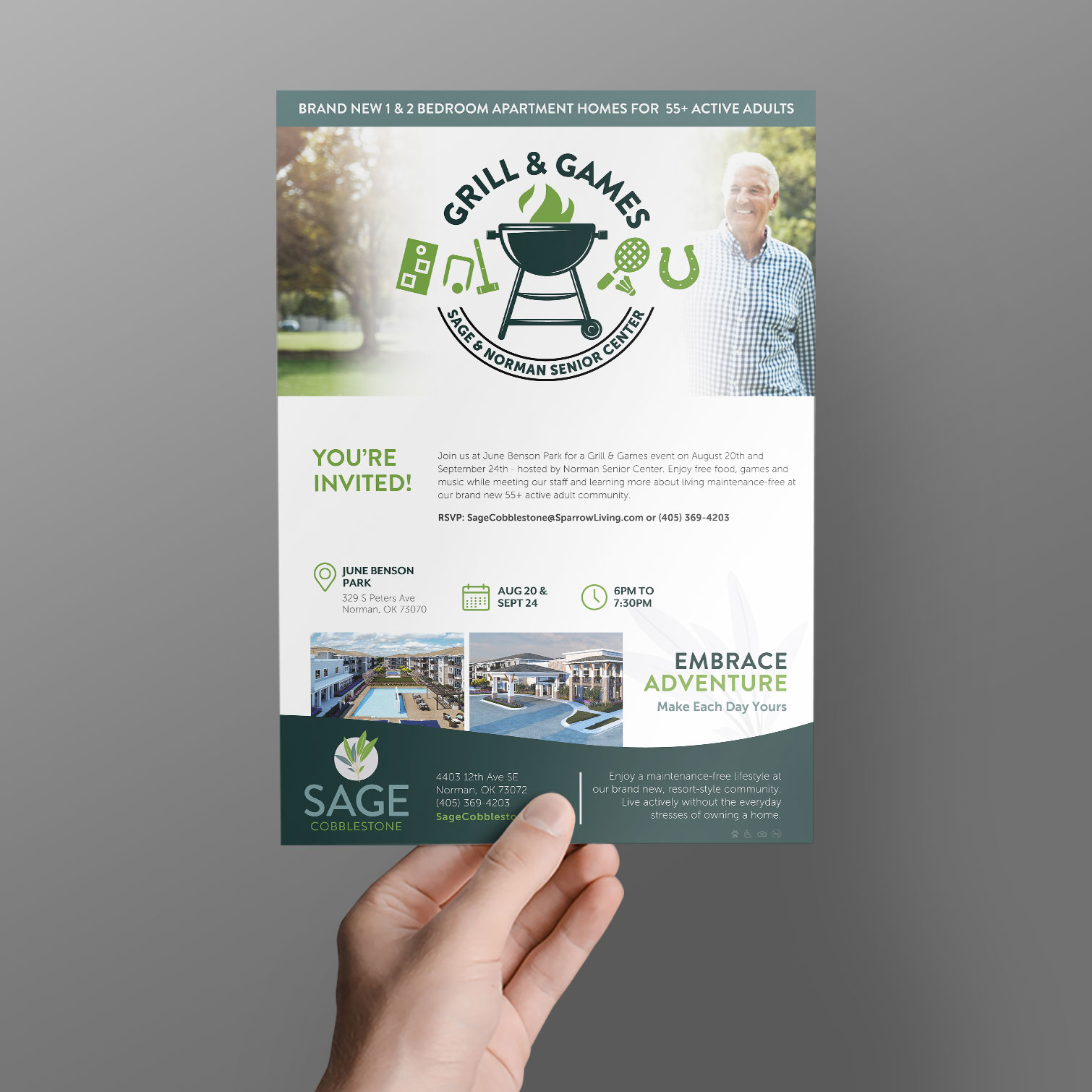 Upcoming Events
Developing a sense of community is vital to keeping your residents happy. Generate additional interest in your events, like happy hours, movie nights, and more, with a well-designed and eye-catching flyer. Include all the info that residents need; like the date, time, and location of the event, so it's a one-stop place for everything they may need to know about your event. Events make it easy for residents to get to know their fellow residents, fostering community and camaraderie. 
Community Services
Make sure that residents know about all of the available services that can make their lives easier. From concierge services and valet trash to online rent payments and a mobile portal where they can submit maintenance requests, a flyer is the perfect reminder to help them stay organized. Add it to welcome packets so residents can keep it on their fridge or on their desk, so they always have the info handy when they need to reference it.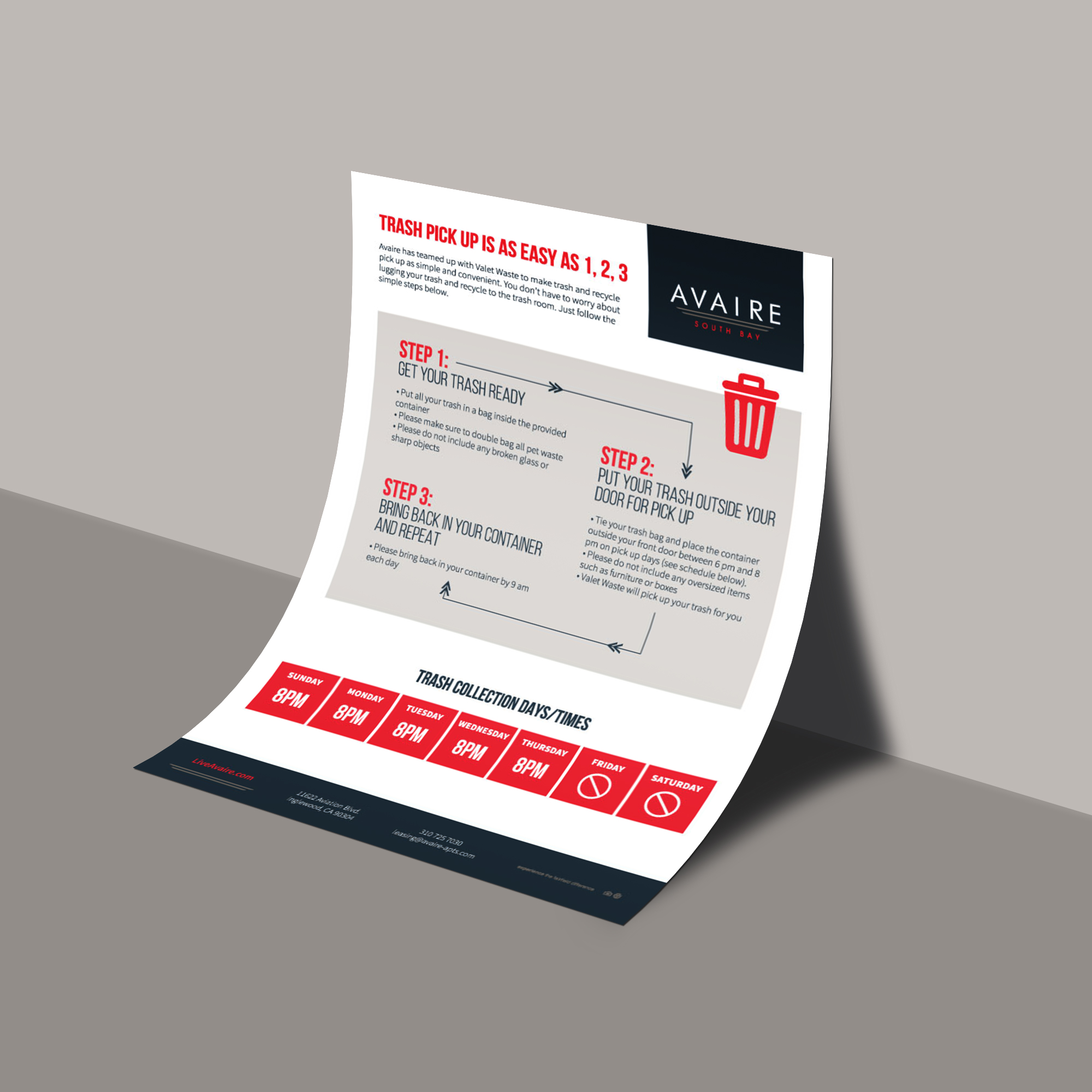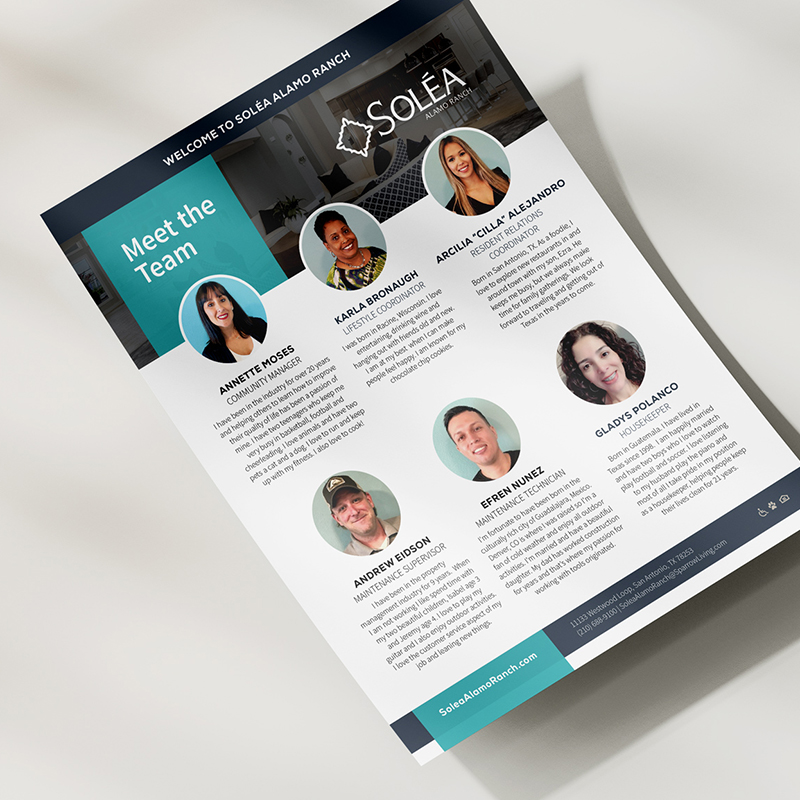 Meet & Greets
Building a relationship between building staff and residents is one of the easiest ways to create a better sense of community for both groups. Organize community meet and greets where property management, maintenance staff, your leasing team, and other staff members can mingle with your residents. Promote it using flyers in common areas like amenity spaces, the building lobby, and offices. That way, residents will get to know the people who keep their community running smoothly.
Flyers For Prospective Residents
Leasing Incentives & Specials
Flyers aren't only useful for delivering information to current residents. Leveraging flyers in the leasing process is a smart and effective way to engage prospects, too. Keep flyers in the office and on-hand for leasing staff to use to promote ongoing leasing incentives and specials. Add them to your brochure or any other printed materials that prospects already receive, so they have all the information they need to make the best decision.
Amenity Offerings
Apartment communities are about more than just the apartments themselves. Highlight all of your amenity offerings like reserved parking, storage units, garages, and more with flyers. You can tuck these into your brochures, add them to resident welcome packets, or use them at prospective resident events to generate more buzz about your property and showcase everything that you have to offer. Don't forget to include less traditional amenities too, like a coffee station, electric car charging stations, or valet trash services. 
Available Programs 
If your community has ongoing programming, like an accent wall program, be sure to create a flyer to promote the option to both prospective and current residents alike. Place the flyers in the lobby, in the management office, and in the leasing office to help generate interest and excitement.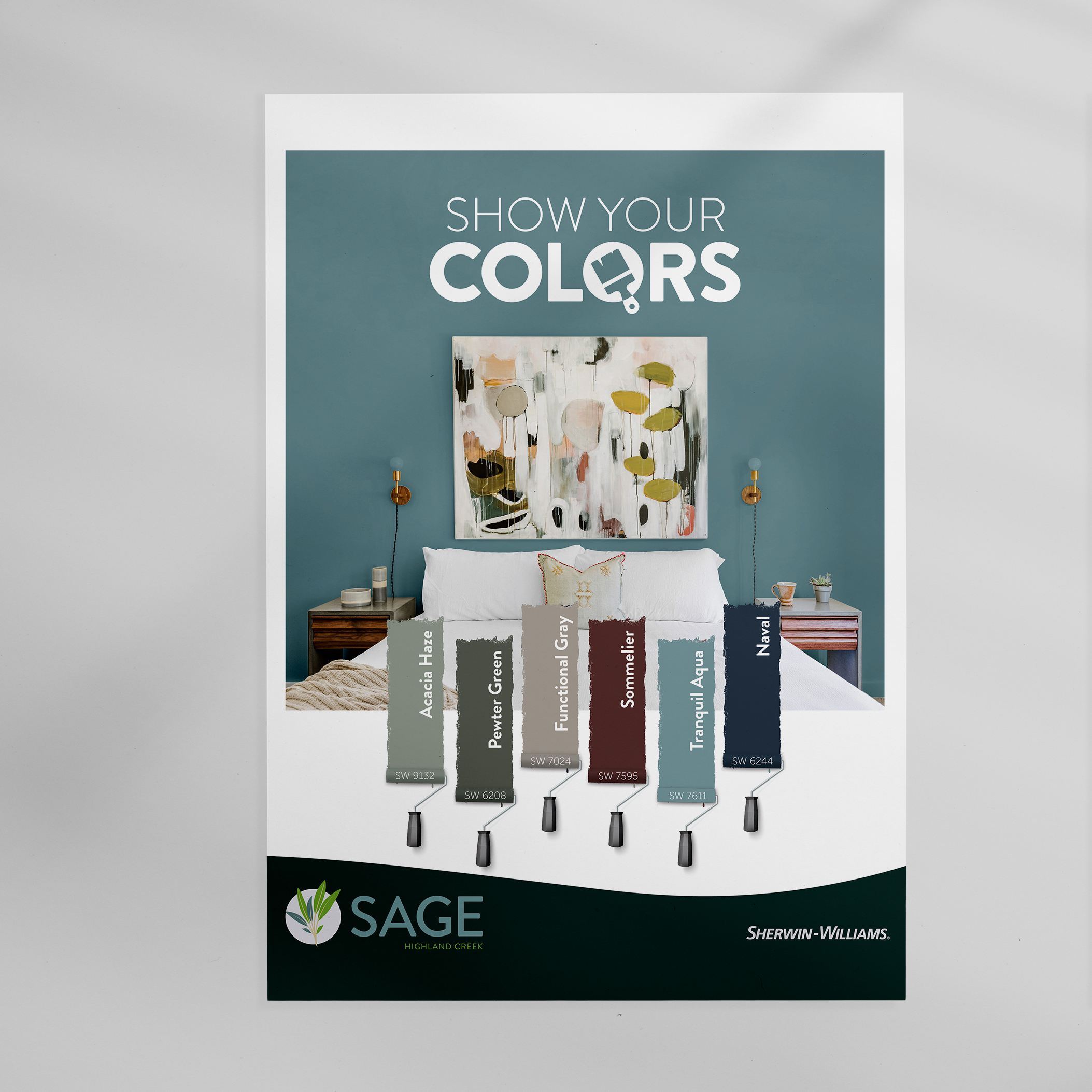 If you're bursting at the seams with ideas for community flyers, it may be time to bring in the experts. Agencies like zipcode creative specialize in creating well-designed and eye-catching flyers that will help your community achieve—and exceed—their goals. 
Avaire "valet trash" and Berkeley Place "get up and go" flyers are  ©Fairfield Residential  |  Work executed by Stacey Feeney, owner of zipcode creative, while under creative direction and employment at Fairfield Residential.