Tailoring Your Branding and Messaging Around Renter Preferences
Residents and prospects are becoming choosier these days—both because they can pick and choose among all the options, and because so many may be "forever renters" rather than homeowners. They're re-ordering their priorities for what they'd like in their community. Your branding and messaging should be tailored to meet renter preferences—and to clarify what you have to offer to attract them.
Location
Let's start with where you are—are you urban, suburban, rural? Get a handle on what is nearby, what is special about your location, and become a resource for your residents.
NEIGHBORHOOD OFFERINGS
Is there a city bus around the corner? Is the grocery store just a couple blocks away? Identify them, so you can give your prospects and residents the inside scoop on why you're ideally placed and accurately priced.
RELOCATING RESIDENTS
Using information from crowd-sourced reviews and information to listicles from local moving companies online like niche.com, you can use data to better attract residents who are relocating, whether individuals or families.
What this looks like in your branding and messaging:
With gathered data, you can tailor your messaging to offer up the most valuable information for precisely what they seek. When you have the info they're in need of, you can ensure that your messaging hits all the high points for them. In addition to the Neighborhood page on your website, make sure you're showing the highlights of living in the area on your social pages. If you have a variety of prospects, vary your front desk script for phone calls and tours with a customized focus on what each renter preference may be.
When you become a resource to both your residents and your prospects, you can build a relationship on trust and sweeten the leasing process.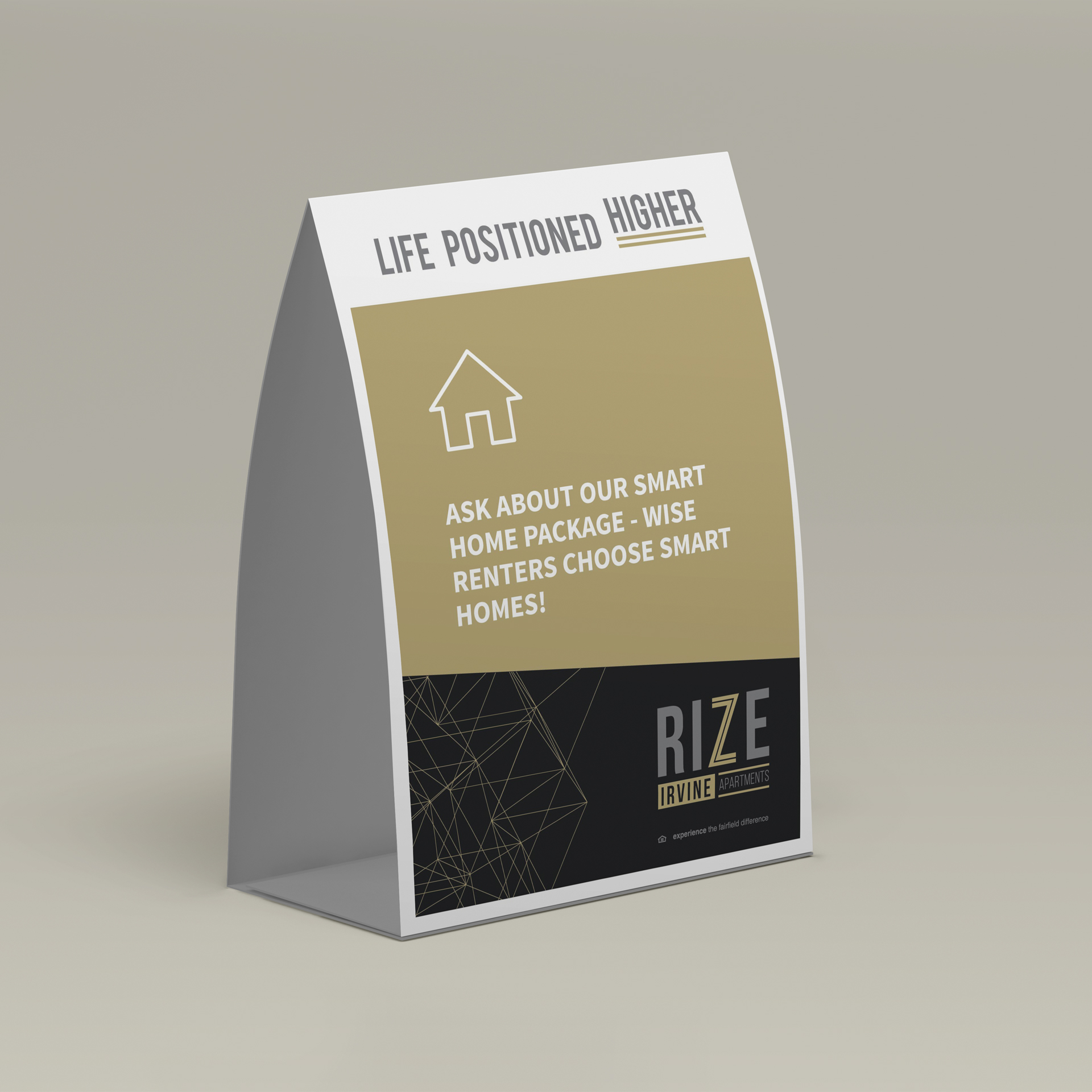 Smart Home Technology
With smartphones in pretty much every hand in the U.S., the expectations for automated amenities have climbed the charts. If offered, these popular amenities may help your community beat out the competition. The NMHC 2022 Renter Preferences Survey revealed that 60% of renters surveyed want smart locks, while 70% desire smart thermostats to be placed in their units.
SMART THERMOSTATS
Smart thermostats, like the Nest, can be programmed from the resident's phone.
DOORBELL CAMERA
Helpful to know who is there, and whether it's likely safe to greet them, a doorbell camera is one more item that's desired by this security-minded generation.


KEYLESS ENTRY / SMART LOCKS
These can be placed either on the main entrance to the building, or to the unit, or for both. No more changing locks, turning in keys, or losing them.
What this looks like in your branding and messaging:
Pick the top features you know your ideal residents are looking for (like these smart features) and create campaigns around them. In your messaging, you can also highlight the safety and security aspects of each of these offerings. This added control will help your resident feel more at home in your community.
Storage Space
Being a wholesale club member doesn't always make sense when you're renting. Where do the 24 rolls of toilet paper and year-supply of macaroni and cheese go? According to a 2023 Renter Consumer Survey from RCLCO, closets and kitchens have the most impact on a multifamily renter's willingness to pay more for a rental.
WALK-IN CLOSETS
Extra space to store clothes and out-of-season items can make the rest of your home feel calm and collected and less cluttered.
LARGE KITCHEN PANTRY
Without a pantry, it's a pain trying to figure out where to place cans and boxes. Having a large kitchen pantry keeps foodstuffs close at hand without making your home look messy.
PATIO STORAGE CLOSET
When you've got a patio storage closet, all your outdoor goods can stay clean-ish and out of sight.
ADDED STORAGE FOR RENT ON-SITE
It's helpful to have a landing spot for your own seasonal equipment, bicycles, and other less-regularly-used items.
What this looks like in your branding and messaging:
Focus on space and storage in your messaging. Residents can bring their stuff with them when they come to the community—and can truly be themselves when they can take their hobbies, their fashion, whatever makes them them. Your brand should go along with this flow of things, and offer up plenty of photos of what you're offering. Don't forget to show it off on any tour—whether self-guided or not.
Working From Home
Post-pandemic, the working culture has changed dramatically. Corporate real estate has diminished and many are now working from home. According to the NMHC survey, 27% of the renters surveyed work from home every day, and another 23% work from home one or more days per week. With those numbers in mind, it's no wonder that renter preferences are shifting for what "home" offers with a dual function as a workspace.
SOUNDPROOF WALLS
Barking dogs and noisy music make for poor concentration when you're up against a deadline. Even for non-WFH residents, soundproof walls are a bonus. Some apartment communities are even designating areas, spaces, or entire buildings with more "quiet" in mind.
ADDED SPACE
Flex space for guests, for working out, or—most likely—for an office, is a big draw. Bonus points for a built-in desk, too.
CO-WORKING SPACES
If you can't make office space in your apartment, individuals will likely be more interested than families in having easy co-working spaces where they can hold meetings and feel productive.
HIGH SPEED INTERNET CONNECTION
Choppy internet won't work well for WFH residents' regular online call check-ins and meetings.
COMMUNITY SPACE WiFi
Along with co-working spaces, WiFi in the community areas is helpful to have for when you decide to take a WFH break pool-side but need internet (just in case).
What this looks like in your branding and messaging:
Work is a big part of life—the biggest demographic for apartments is literally "young professionals." Show your prospects and residents that you get it by offering them the best WFH options as a part of the package, and prioritizing the technology and space they need to get the job done.
Conveniences
Even if your residents may never own a house, it's nice to feel like things are still streamlined and easy in their home
IN-UNIT WASHER/DRYER
A washer and dryer all their own is a luxury unto itself. They can change the load in a minute without ever having to leave their unit.
ON-SITE PACKAGE LOCKERS
Online shopping isn't going away anytime soon. Protect your residents' packages with lockers.
Also of note: Per NMHC, 80% of renters prefer storage lockers versus storage rooms for packages.
SELF-GUIDED TOURS
After COVID, plenty more prospects want to keep with the minimally invasive self-guided tour method. They can say their thoughts aloud, and exit the tour whenever they want.
ONLINE RENT PAYMENT
Almost all bills can be paid online these days. Make it easy and create a portal.
What this looks like in your branding and messaging:
Convenient and comfortable. If your community can offer these things, you may find less attrition in your lease rates. Your tagline can communicate as much, too.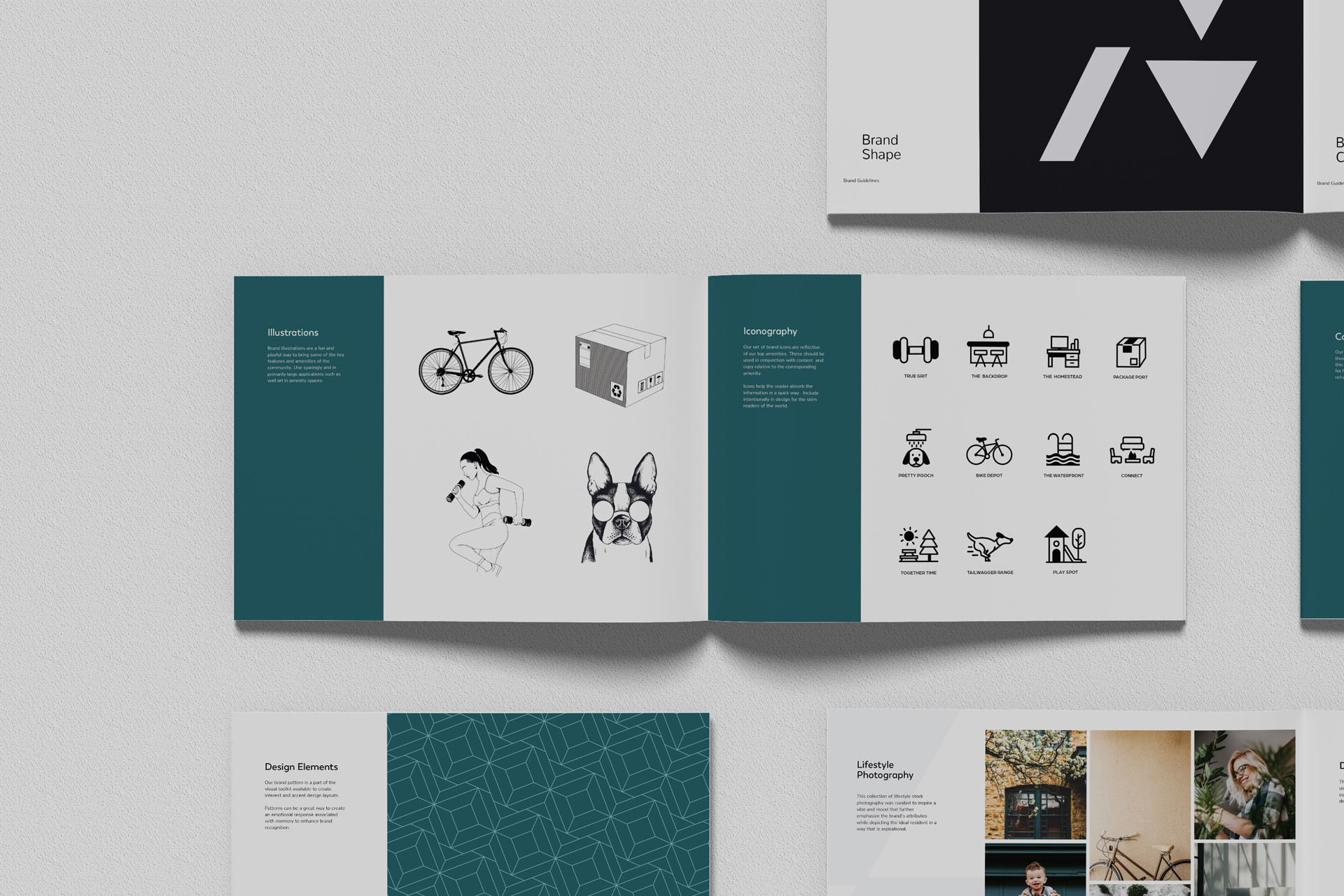 Accentuate Renter Preferences in Branding
In your branding lies the unspoken methods that will direct your prospects to what they most desire, and could put your community at the top of their wishlist. To fold renter preferences into branding, there are four places to focus on.
ICONOGRAPHY
Draw attention to what you need them to see most. You can do this through visuals that pull out and separate their preferred amenities. For example, if you have a coworking space, you can use an icon that indicates as much—and use the same one across all platforms and collateral.
GRAPHIC ILLUSTRATIONS
Extend your brand across an entire wall—like a branded mural on your fitness center. Use your colors, use your vibe, and get playful through your showcase of some of your best features. This makes the amenity space feel exciting, unique, and like they can't get this experience anywhere else.

IMAGERY
Sometimes seeing is believing. And before the prospective resident can schedule a tour, they are looking at your imagery. The lifestyle stock photography should paint the picture of someone experiencing the very amenity they're most interested in. Note: Choose the photos carefully so they can connect with it and "see" themselves in the space.
MESSAGING
Identify who you're speaking to. Know what their preferences are. Tailor your brand message to speak directly to them and their desires (and how your community solves their problems or gives them what they're looking for.
Knowing how important renter preferences are, along with showing how you are solving the modern problems they have will help your community stand out from the rest.
RIZE and Inwood Station signage examples are ©Fairfield Residential  |  Work executed by Stacey Feeney, owner of zipcode creative, while under creative direction and employment at Fairfield Residential.