With less stock in the home market, and the rental market becoming pricier, housing is continuing to be difficult for both homebuyers and renters to come by. As a sort-of-solution, home builders and investors have now introduced "build-to-rent" (BTR) communities, also referred to as single family rentals. In fact, according to the U.S. News, the BTR sector is on the rise, and has grown a significant 42% from one year to the next, with 6% of all housing built between September 2021-September 2022 falling within the build-to-rent category. What counts as a build-to-rent community? Why are they important, and how can your company brand your next BTR community well enough to capitalize on the new BTR boom?
What's a Build-To-Rent?

By definition, a build-to-rent is made of detached units that have been built specifically to lease out to long-term residents. Funnily enough, build-to-rent is also called BTR or B2R or built-to-rent, or built-for-rent, or even B2B. Just kidding about that last one.
The newer multi-family sub-industry offers communities of single-family homes that are constructed to be immediately leased out—but they're handled just like an apartment community, with the exception of different looking phases of units delivered.
The community is close together, even though each home is typically a standalone place. There are amenities in the area, but the units aren't necessarily vertically stacked—instead, they're spread out and typically have some outside space—maybe their own building, and possibly their own lawn. They're detached, but there's a leasing office on-site, and you'll likely find amenities typical of apartment communities, too, like a pool or a fitness center, or both, though they'll be more spread out. This allows residents to live as if they are homeowners or have their standalone property, but behind-the scenes, the property functions more like a traditional multifamily community, where amenities abound and maintenance worries are assuaged.
TYPES OF BUILD-TO-RENT
What really counts as a build-to-rent community? A couple types of buildings could fall under this category:
Row houses – Build side-by-side, row homes can share a wall

Duplexes – Similar to row-houses, but really only two units that are attached

Horizontal apartments – Instead of building up, they're built out and around

Small lot homes – Single-family homes that are built close together, with a lot as small as 600 square feet (for reference, a typical home lot could be closer to 5,000 square feet)

Factory built homes – Manufactured home communities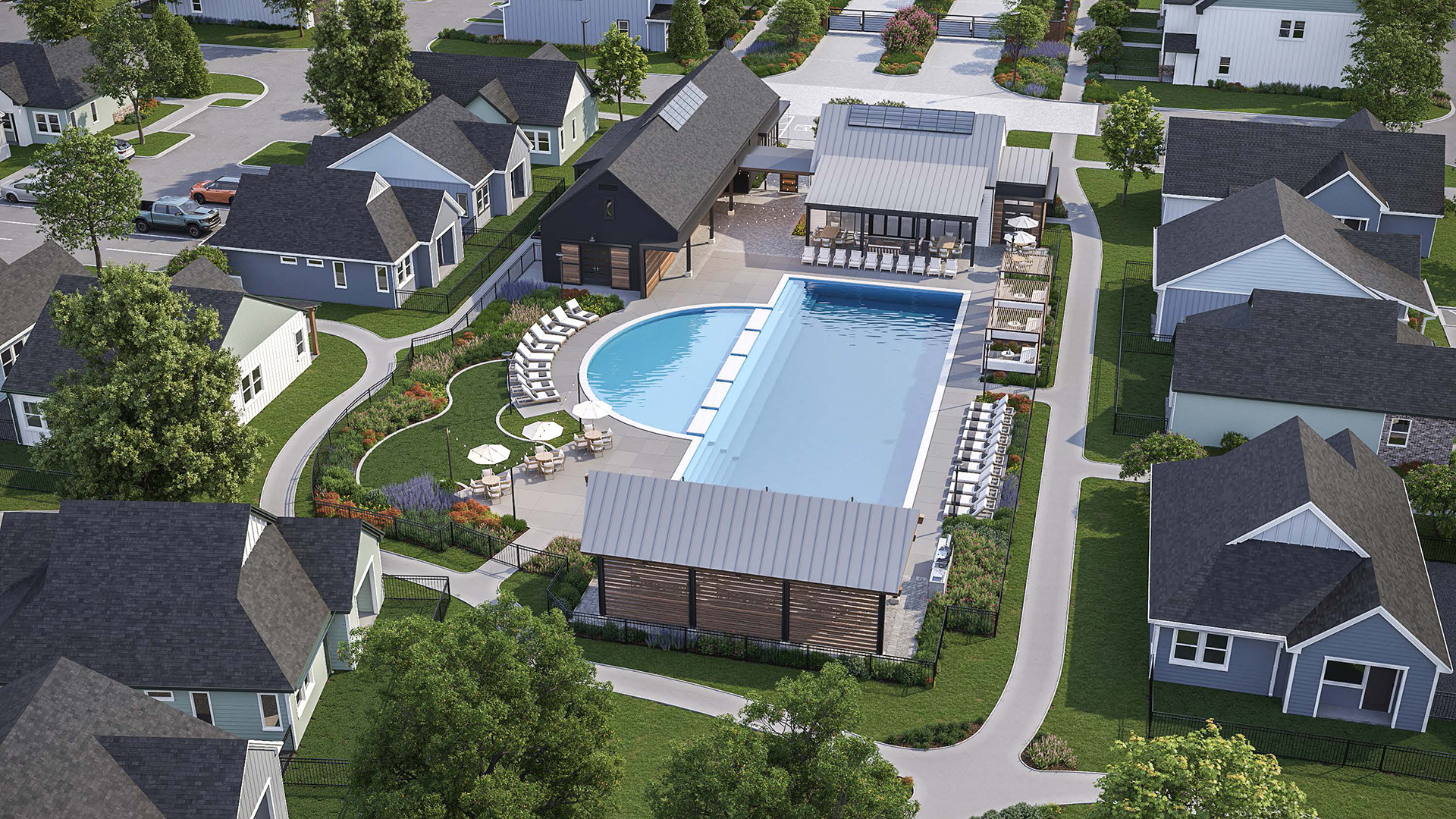 Is it a Good Investment?
BTRs offer plenty of benefits for both landlords and for residents. For one, the renewal rate is astonishingly high—close to 74%, according to licensed real estate salesperson Jack Richardson. The standalone units make renovation and correction of problems much easier to roll out, since you can do it one unit at a time, without disturbing other units. It also gives owners and managers easy access to systems, and the spaces are better equipped for turnover—even though turnover is a lot less frequent than average apartment communities. You could even turn one vacant home into a local cafe instead of renting it out again.
Because BTRs can be built more quickly than typical single-family homes, it can help address the lack of affordable housing for residents looking to lease a home. They'll be built faster than a subdivision, and they'll be much more welcomed by the existing neighborhood than a towering apartment complex that impedes views and impacts parking.
Branding Build-to-Rent Communities
There is the question of how exactly to brand your build-to-rent units so that you can attract the right residents. The key is knowing the difference between BTRs and typical apartments. There aren't a ton of differences in branding, but there are enough to make it worth paying attention here.
INDEPENDENCE
Your own structure. Your own lawn. Your own address. It's a sign of independence. Make sure this ends up in your messaging. ("Your own home—but better" kind of thing.)
ALL THE AMENITIES
Your basic HOA could never. WIth a BTR, you'll have residents clamoring for all the amenities you're offering. It'll be far more than your typical suburb. A pool. Lawn maintenance. Home exterior upkeep.
EFFICIENT
Everything is designed to work all together, so residents are able to rely on the on-site management to handle exterior maintenance while they enjoy a little piece of land to call home.
COMMUNITY-ORIENTED
Good fences make good neighbors—and it also helps if your ceiling isn't their floor. Depending on how things are laid out, the community may be a lot more neighborly than a very-closed-door apartment complex.

AFFORDABLE
This is an affordable way for residents to have comfort and community. If residents can't save for a down payment or they're not sure that they want to purchase a home, this is a great way to have the best of both worlds; amenities, community, and a little more privacy. Hit this hard in your messaging!
All in all, it will be best if you stay ahead of the burgeoning built-to-rent market. Don't miss the bus, and make sure your branding lays out the direct benefits to your resident—in messaging and photos. If you need extra help, zipcode creative is just a click away, and we'll get your BTR set up for success.
Images courtesy of Howard Hughes Corporation.