Multifamily branding and marketing is fantastic. We love it. But it's not all we do. We also work on branding corporate property management companies. All that to say: we speak your language, regardless of which side of multifamily you're on, be it management, ownership, or development—or all of the above.
Zipcode creative is happy to serve everyone in multifamily communities, from the leasing office all the way up to the investors and owners, including the corporate side of things.
We work with:
Third Party Management

Owners and Operators 

Developers
Before Branding and Marketing Corporate
Your multifamily real estate company—even if it's behind the scenes—is a brand, too. If you want to make a name for yourself, grow, and attract investors, a solid brand is key.
There are a few questions you'll want to ask prior to branding and marketing the corporate side of your multifamily company:
Who is your target audience?
This question helps identify whether you need to speak to investors, if you need to reach the owners that are seeking third-party management, or perhaps you do it all in-house and the end customers are the residents at your communities. The answer to this question will make your message very different.
What is your goal?
When you answer this question, it can help determine the tasks and steps you need to take to achieve what you're setting out to do. For example, if you're hoping to develop and manage an apartment community until it's leased up and then sell it, your tasks will vary greatly from if you're trying to be resident-facing and be a sort of mini-ILS with your portfolio of communities on a website.
If you purchased a community to rehab it, a rebrand is the perfect way to make it very clear that it is under new ownership and management, showing that staff is helpful and interactions with residents are positive!
When we partner with the corporate marketing team at your company, we consider your audience and goals first. That sets the stage for what kind of branding and marketing you should ideally be doing—and how MUCH of it you should be doing.
How much attention do you want or need?
If you're hoping to stay behind the scenes, then doing the whole kit and caboodle with branding and marketing may not be what you need. But if you want your brand to be known and recognized, you need to work on visibility and consistency.
At zipcode, we get your multifamily real estate company from all angles. Asking these questions can help us get you where you need to go.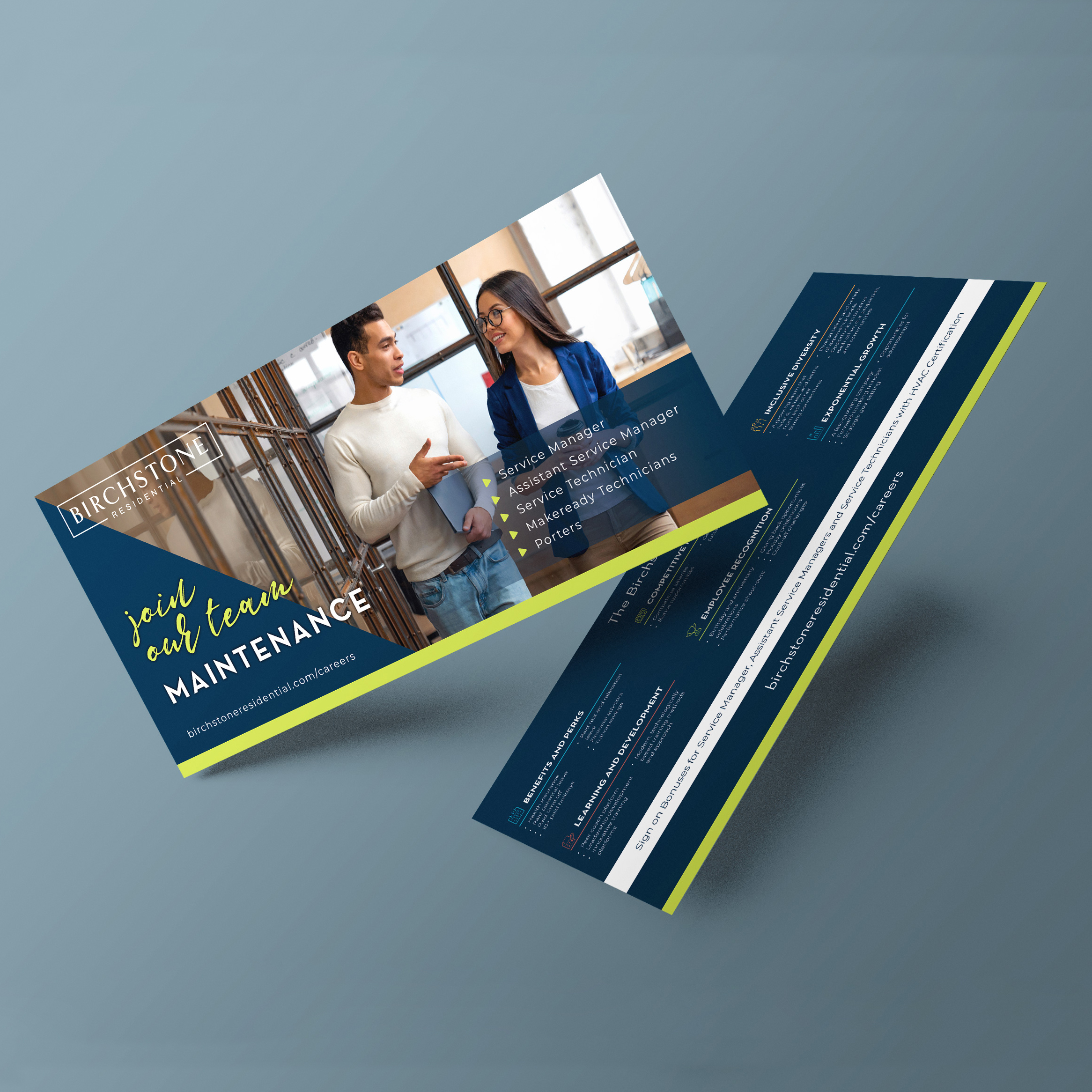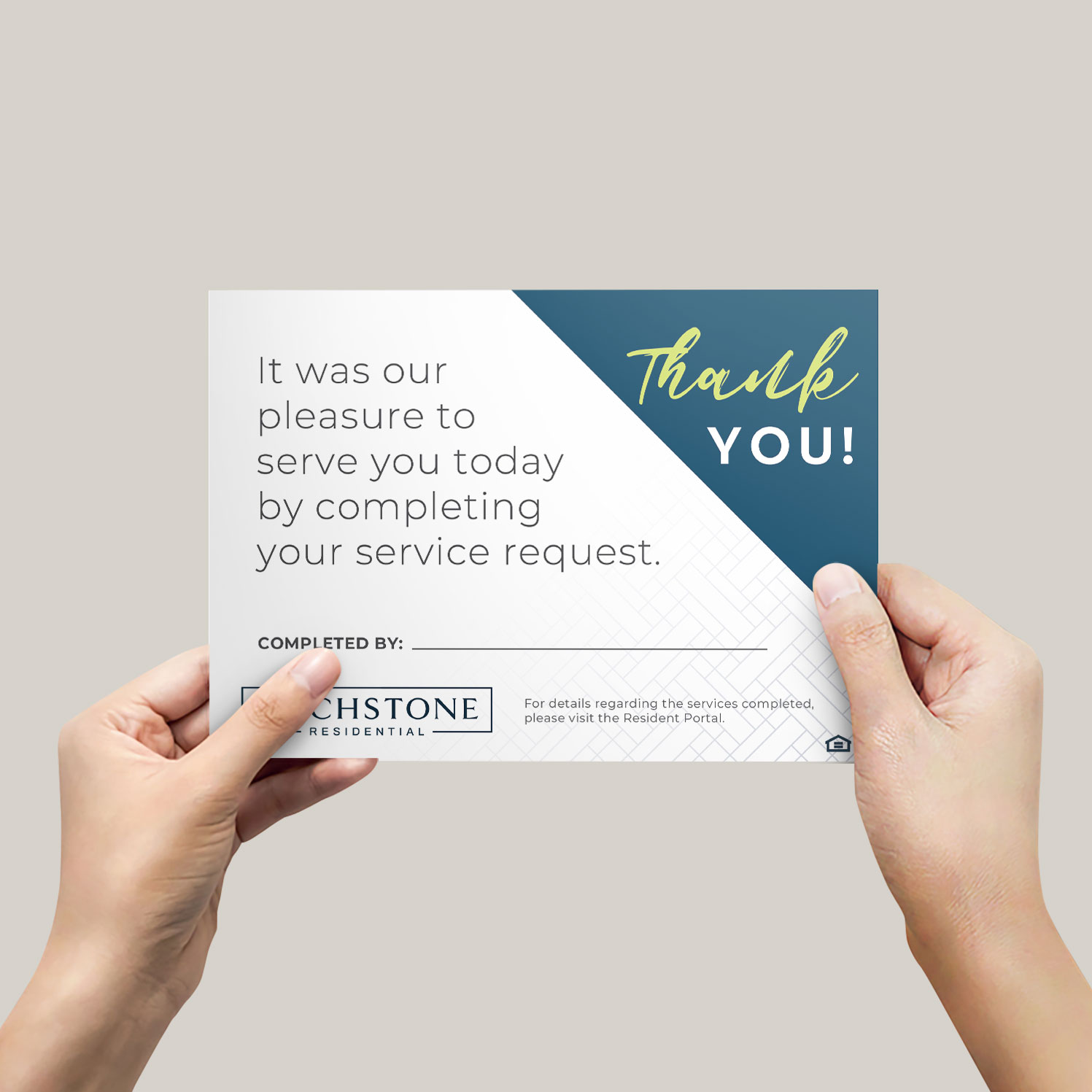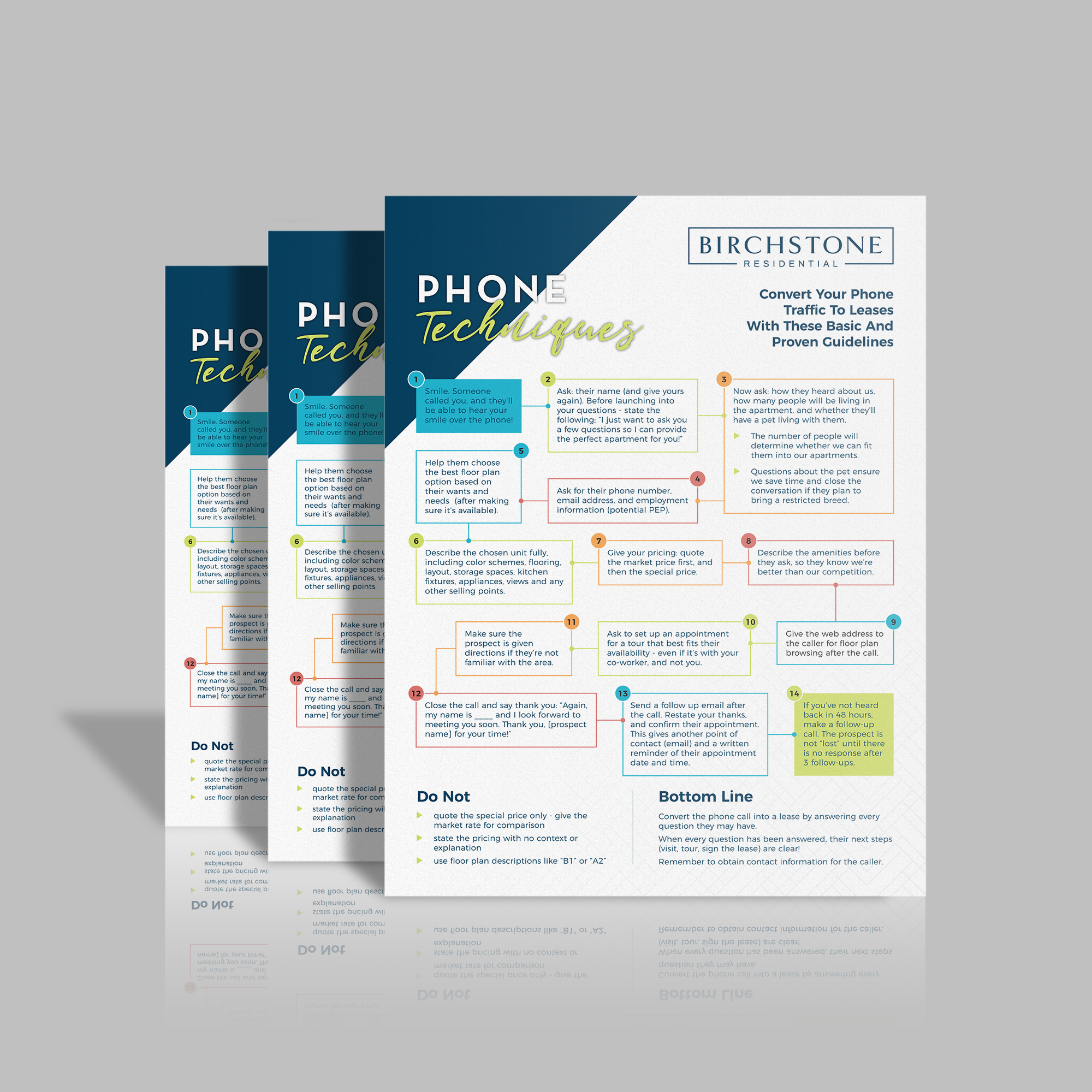 Details of Branding and Marketing Corporate
Depending on your answers to the questions above, you may have a couple of different options with your logo and usage. When you're looking to bring your corporate brand to the community level, you'll need to determine whether you should:

Stamp the corporate logo on all marketing materials, use your color palette, and create a standardized logo design for all your communities so they're recognizable as "one of those Easy Street Communities" 
OR!
Simply place the corporate logo in the footer of all marketing materials, and let the communities stand completely on their own with unique branding.
It's a choose-your-own-adventure type thing, but make a decision and stick with it.
If you want to be known for your beautifully branded communities, relocating residents can look for one of your communities—"you know, the ones with easy online leasing renewals." Once you get to be known for something (if it's positive) you want to keep that good thing going. 


DON'T FORGET
Branding and marketing corporate also means you need to create and brand the culture you offer to your employees (and prospective employees). You want to attract the right talent for corporate roles and roles on-site.
When Branding Your Corporate Side Won't Work
Branding the corporate multifamily real estate company isn't for everyone. For example, if your portfolio niche is C minus communities with less than desirable reputations, you may not have the bandwidth and budget for corporate branding (Think ROI.)
If you're the owner/operator of a long-term hold and you're managing your own assets, you might not feel the need to brand because you don't have big growth goals. That's fine, too. (Although, a beautiful brand will still be appreciated.)
Keep in mind: If you're trying to acquire and purchase or grow and develop, you'll want to dial in your company's true brand, and then market the heck out of it for possible investors. When all of your communities are on the same page, it looks like it's a tightly run ship—which is always a good sign to investors.
Depending on your needs, we can find a branding and marketing solution that pushes you toward completing your goals.