It can be tough to know exactly how to compare creative agencies. There are a lot of options out there, and you just want a reliable, easy-to-communicate-with designer. And you want it cheap. Oops, there go the red flags! Does this sound familiar?: "Good design is not cheap. Cheap design is no good." Generally that's true. You absolutely get what you pay for, even in branding and graphic design. 
However, here's the good news about good design: it doesn't have to be crazy expensive. If you get three bids, you probably end up picking the middle option, because it's not likely to be bad, and it's less likely to break the budget. (The ol' goldilocks effect.) Yes, budget's important. But so is branding. Branding is what brings prospects in the door, leading to leases (and $$$ back in your pocket).

So, if you're focused on what it will cost you, it makes more sense to compare creative agencies on more than the price. 
We can think of 6 ways you can make a better decision on your next design partner. If you take nothing else from this: The who, what, and how behind the bid is vastly more important than the money. Focus on what actually impacts good design, not just the owner's expressed "budget".

Here's those 6 ways to compare creative agencies:
1 Experience
What have they done before? 

What's their niche? 

How long have they been in the biz? (Always best to strike a balance between expertise and innovation—consider their fresh ideas

and

their know-how!)

Have you seen their work?



2 Knowledge

Are they experts in their field? 

Do they provide insight because they're leaders in the space? 

Is their blog or news page helpful? 

In conversation, do they seem like they understand multifamily marketing priorities?
3 Style

What's the culture of the agency like? (Happy employees make better work.)

Is their agency's branding cohesive? Do they practice what they preach?

Do they have the eye for design, and does it show up in their body of work?



4 Quality

What are others saying about them? (testimonials, reviews, referrals) 

What are their turnaround times like? (too long, can't wait – too short, sloppy)

Is anything fuzzy or stretched or out of proportion? (If yes, RUN.)



5 Personality

Would you want to go out for dinner or drinks together?

Do you find them helpful and encouraging?

Could you imagine working with them regularly?

Are you a match, personality-wise?
6 Communication
Do they respond in a timely manner, and ask thorough questions? 

Are they collaborating with you easily? 

What does their back-and-forth process look like?

Can you stay on the same page when it comes to design?
What Makes Zipcode Creative Different?

In order to properly compare creative agencies, you have to know a little more about us.

We approach multifamily branding with an eye toward everything distinctive about the property: the community's amenities and offerings, the location, the target prospect demographics, as well as the architectural and interior design style.
Every factor influences the way we design the logo, pick the fonts, choose the colors, draw in brand design elements and select lifestyle stock imagery. The brands we create fit the neighborhood vibe so you can draw the attention of prospective residents.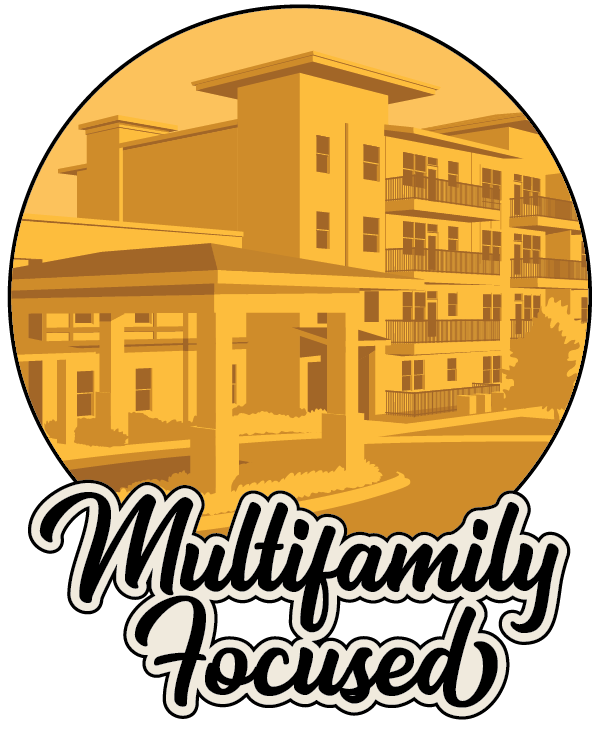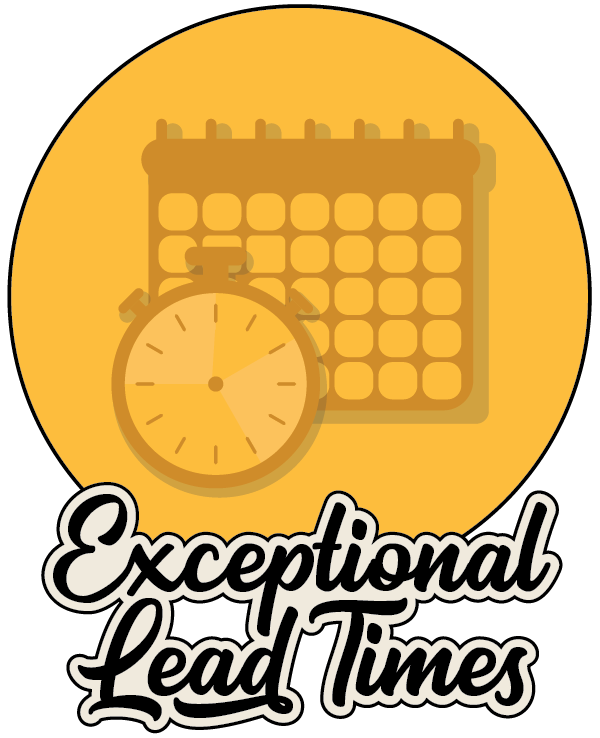 WHY WORK WITH US
Beyond that process, we have a few other tricks up our sleeve:
We're a boutique creative agency.
Small but mighty, we love to give our clients our full attention and extra care. And we have more skin in the game!
We're multifamily focused.
There's inspiration everywhere we look, and we tie that into our work in multifamily branding to push the envelope with every project. We consider location, resident demographics, and differentiators as we design and position your apartment community/company.
We're female-owned and operated.
Women in business = detail-oriented, creative results, every time. We're proud to be a bunch of multitasking queens.
WE KEEP THINGS SIMPLE

We give clear turnaround times.
During a takeover, you don't have a lot of time to waste. No problem. We work efficiently, divide and conquer to our strengths and get it done.
We offer a la carte services.
Packages are fun (we have those, too!)—but they're not for everyone. Sometimes you just need one thing. Which we can do. Just here to help!
We offer project rates.
No tracking hours. No surprise costs or fees. Just easy investment in good branding, sharp copywriting, and beautiful graphic design. Simple invoices are a win-win!
We communicate really well.
We know it's key, so we make it a priority. We stay in touch and respond quickly so it always feels like we're just a remote extension of your marketing team.
How Our Creative Agency Works
At zipcode creative, our approach to branding is based on the view that every single community and company is different. We spend a lot of time in research and discovery when we position and design an apartment brand or a property management company.
Our process requires that we get the full view of who you are, who you want to attract, and what you have to offer through:
understanding the community in full:

Architecture

Interiors

Amenities

Location

competitors in the market

target resident
OR understanding the company in full:

history

team

services

competitors

target client
By fully diving in, we're able to get the information that will inform a brand that will be 1) set apart from the competition, and 2) will provide its residents with a sense of community. 
The branding and design aspects stem from the knowledge of every nook and cranny of your property and the people you want to live there.
Get in touch. We're ready to work alongside you.