You have big plans for your community. It's a new construction and you want to make sure you're getting off on the right foot during the lease-up phase. Or maybe you've come to a community with a goal to rebrand and want to leave all the unengaging old branding (or lack thereof) in the dust. Either way, you need to make sure you have your brand development strategy laid out and ready to roll.
What's Brand Development?

Brand development is the work you put into how your client base associates with and feels about your brand. You build it up and craft it so that you're selling an experience and a lifestyle, not necessarily just one or two products. The work you put in at the beginning when developing your brand will help your residents say "If I live there, I'll be X, or I'll feel Y." It's how you ultimately set yourself apart, even if you're offering the same thing as another company—at the same price. Your brand is your calling card and how you make your residents feel.

What are the parts of Brand Development?


BRAND STRATEGY
Create your strategy and make sure it's aligned with your major business goals. Create your mission statement, vision statement, and values. Your mission statement tells what you set out to do. Your vision statement is what it looks like when you pull off that mission successfully. Your values are what your company stands for. Get clear on these—they're the frame (or skeleton if you want to get spooky) to the body of your brand and will hold things up and give it lasting structure.
BRAND STORY
What does your brand look like and sound like? Bring the personality forward and create a logo, a tagline, your brand colors, your fonts, and your website with all of that in mind. Make it stand out but have it all be approachable or understandable. Your visual identity and your verbal identity have to tell the story of exactly who you are and why you are—but in a lot fewer words than your mission, vision, value (and sometimes with zero words—like with your colors.) This is the outward-facing part of your brand that draws people in. Make it look and sound good.
BRAND STRENGTHENING
Once you have your framework and your "appearance" together, build your muscle and get strong. Make sure it all works, and test it regularly. How? Track everything. Make adjustments. This is how you can improve your brand every day.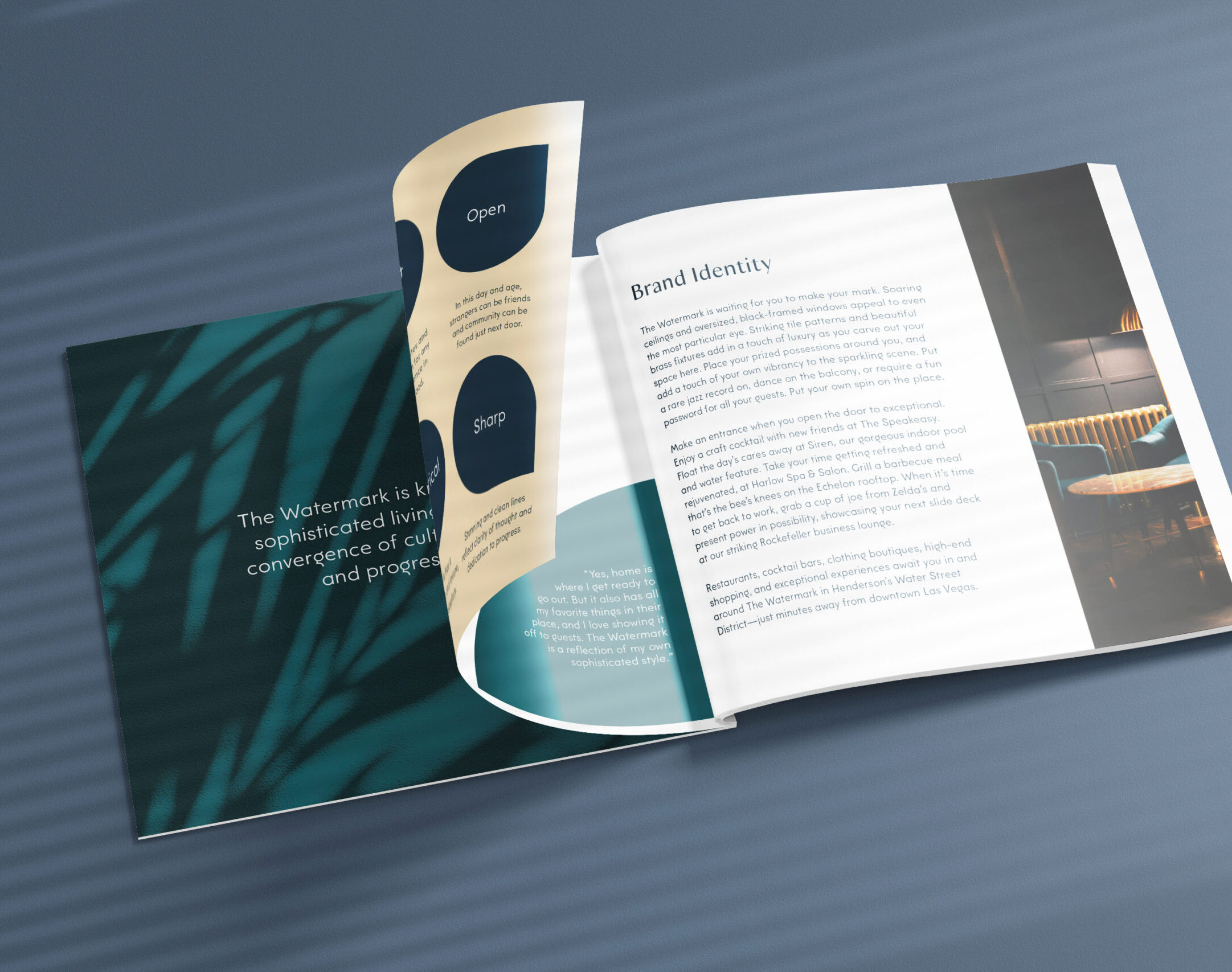 Why is Brand Development Important?
No one wants to work hard on something totally pointless. Trust us—this brand development business? Not a waste of time. It can build trust with your customers, instill employee pride in your company and its culture, and boost social proof. All of which impacts your bottom line. Just make sure you do it first thing—before you throw a bunch of money into paid ads, marketing collateral, and other costly things.


BUILD TRUST
When your community's actions, messaging, and everything they do align with your community's values, you become trustworthy through predictability, and that you're going to do what you say you're going to do. No (bad) surprises.
BOLSTER PRIDE
Your employees can be proud of your community brand, because it feels more akin to being part of a family. They understand who the community is, and the big company goals, and can better support them in their everyday work functions. Proud, happy employees make for a more welcoming community. Bonus.
CREATE PROOF
If your brand feels obvious and easy to you as someone on the inside of the community, then you hope that it translates to outside the community. A sign of a successful brand strategy: your current residents and your prospective residents can put into words what the community means to them. When everyone on the inside is aligned, the messaging and the efficacy of your brand will come through without a hitch, making social proof (think testimonials and quotes) an easy-to-reach-for marketing tool.
CONFIDENT MARKETING
The foundational questions that show who your brand is and what your brand is doing? Already answered. So: your content creation is shockingly easy. Tell the right story in the right way in the right places, and your audience will see why they need it or want it. Creating consistency and confidence in your marketing is a beautiful result of well-done brand strategy.
How Do You Develop Your Brand?

This is the homework portion of the assignment. Sharpen your pencils.


COMPARE
Compare yourself with your competitors. Do a full SWOT analysis. What do you do better than your competition? That's what sets you apart. Things like "lower prices" or "faster shipping" do not work here. Think through your values and how you can help that come through in your messaging—your values and your tagline.
RESEARCH
Before you create content of any kind, do your research. Understand who your audience is, and where they're most likely to see your information and convert. Employ A/B testing to see what kind of campaigns are more successful.
STAND OUT
This is the visual part of the game, and how your residents know they're at your community and not the one down the street. Yes, customer service can be part of this, but make sure that your visual branding is on point and unique.
SUMMARIZE
Be able to communicate your community brand with just a few words—your brand positioning statement, your tagline, your mission, these all serve as shorthand to fully encapsulate your brand. Get them all set and edit them until it completely conveys what you want. Build it into your brand guidelines, and include: all visual branding, messaging, tone, symbolism, and the thoughts behind artistic choices.

In addition to your brand guidelines, you also need to consider everything you offer: in-home amenities, community amenities, and why your location is ideal—(proximity to attractions, nature, highways, metro areas, etc.)
SHIFT AS NEEDED
Sounds scary. Isn't. You want to stick with your brand guidelines that you've created, but you also must be assessing it regularly and be willing to shift if, for example, your ideal audience isn't responding to your quirky brand personality. Your audience perception may be slightly wrong, and it's better to evolve and capture that audience, rather than to be unwavering and fade into the rearview mirror of your target residents.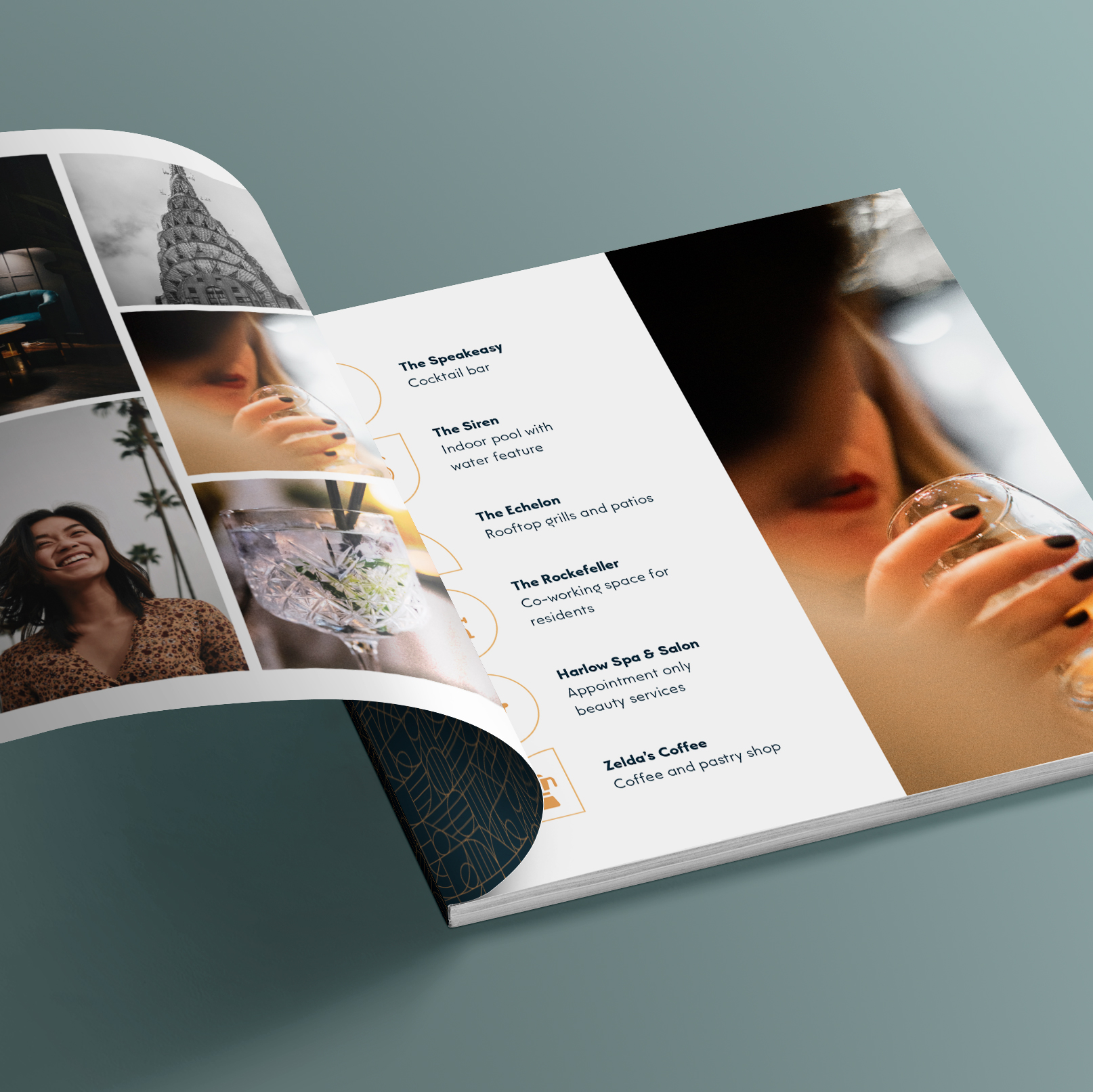 Avoid This with Brand Development
DELAY
Here's hoping you're reading this before you reveal or relaunch your community. Doing brand development first is foundational. You'll end up wasting time and money if it's an afterthought—that's like trying to find a place to buy a map when you're already several miles into a confusing and difficult hike. Frustrating, to say the least.
INCONSISTENCY
Brand guidelines will help keep you on the right path. Keep consistent in your online and print messaging, signage, blog, employee training, all of it. Keep the target the same. Keep the tools the same. That will help keep things on point all the time.


UNWILLINGNESS TO SHIFT
It'd be good if you did your audience and competition research and analysis before you launched any major campaigns or rebrands or management of a new community. However, maybe you didn't. It would be fair to say that you can expect to shift some of your brand strategy that you've put together. Because, like we said before, it's more important to reach your residents rather than to be doggedly consistent. Just make sure that your brand guidelines get the memo—review, shift and edit them as you need to so you can remain relevant.