Apartment communities can have a very particular demographic, whether because of their amenity offering, their location, or the way they have advertised, apartment residents can be similar in age, interest, or needs. However, if you are looking for ways to expand your demographic, and attract all age groups and every resident, start zeroing in on the unique offerings of your apartment community, and pay attention to what groups are attracted by which amenity: When you find the right selling point, prospects will be lining up to live there!
Consider Community Amenities As Selling Points
Beyond the basics, every resident will have different needs. However, there are some amenities that will appeal to a broad variety of residents–be sure to capitalize on each and every part in your marketing.  
Make Technology Easy: Have the WiFi password in a visible place in your clubhouse. Make your printers easy to connect to, and advertise your energy star rated appliances in your marketing materials, as well. Know which WiFi providers are available to your residents, and have current rates handy for when they ask. 
Hit Refresh: The pool is a great space for everyone–to relax, have fun, stay cool, and stay fit. Show off your pool to any and all residents, and have a schedule handy of different pool aerobics classes, or anything other events that are based around the community pool.
Pet-Friendliness: From single persons to senior citizens, many have a constant companion that is absolutely part of the family. Make sure they know that their pooch is not only allowed–but welcome. Show off any pet amenities you may have, from treats at the front desk, to a special dog area in your community. Read our blog on pet-friendly apartment marketing.
Safety First: An aspect of safety is front and center for many residents. Make sure the elderly and your young new renters (leaving the safety of their parents' home) know they have reliable locks, gates and codes to get into their spaces and community areas easily, while having peace of mind about their security.
Community amenities make for great selling points.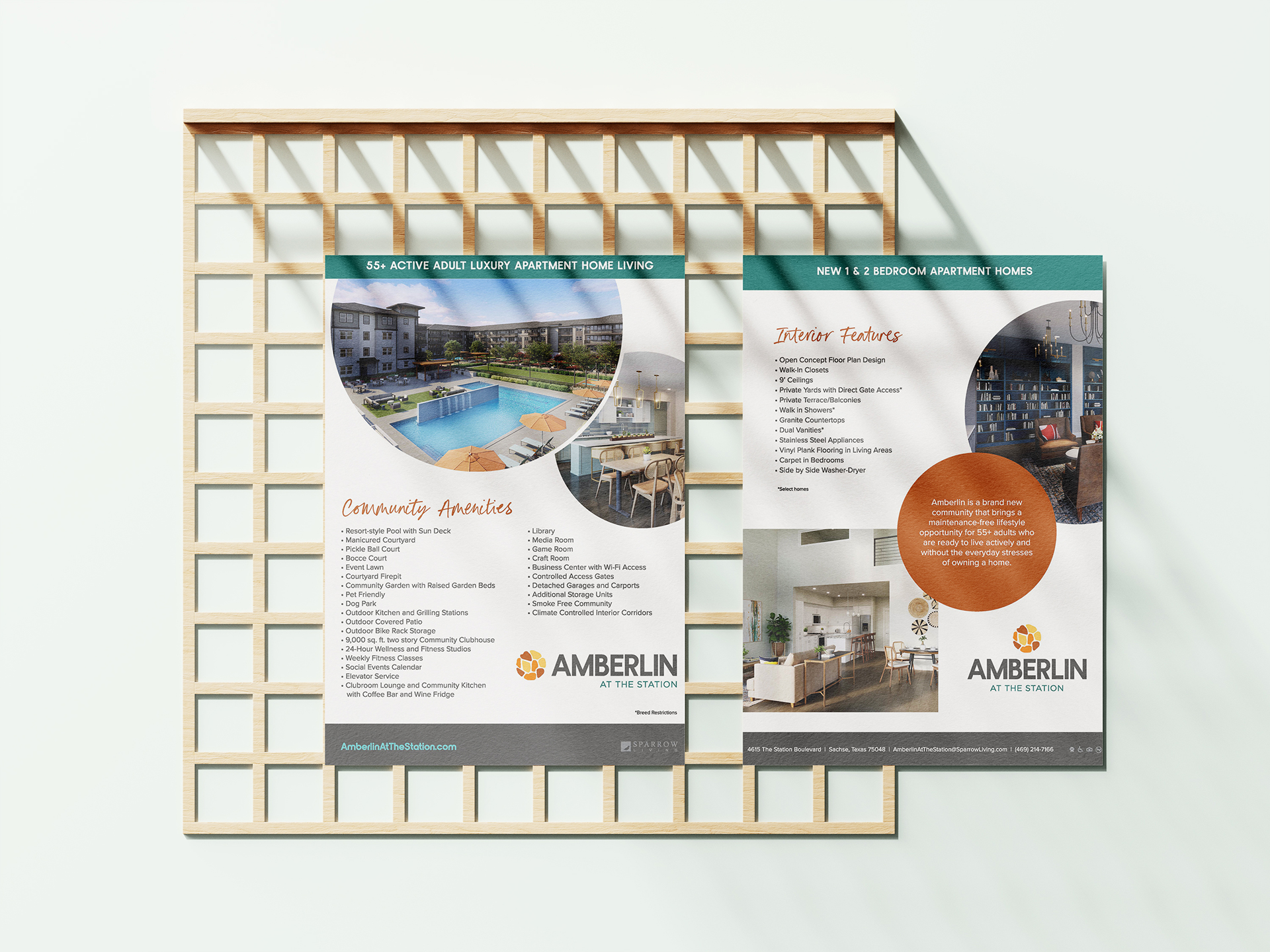 Selling Points: Give Them Apartment Options
Apartments of varying sizes will appeal to different groups–however, you can appeal to everyone when you emphasize specific parts of your community, especially as it pertains to the layout and number of bedrooms.
Empty nesters who are coming from outside the urban area will be looking for beautiful, chef-style kitchens, with nice appliances, spacious closets, and plenty of bedrooms for guests. They are searching for a home that doesn't require upkeep (like mowing the lawn or fixing the roof) while still enjoying plenty of time and space at home. They're a great target for your larger layout apartments.
Younger renters will likely go for one-bedroom apartment layouts that are close to their favorite community amenities. They will likely spend plenty of time outside of their apartment going to work, going out for dinner, and enjoying the night life.
As far as options go, you don't have to be everything to everyone. But only you know what will be most popular with your community. Stay on top of apartment and amenity trends, and keep your current residents in mind as you shift marketing to reach new residents with your unique selling points.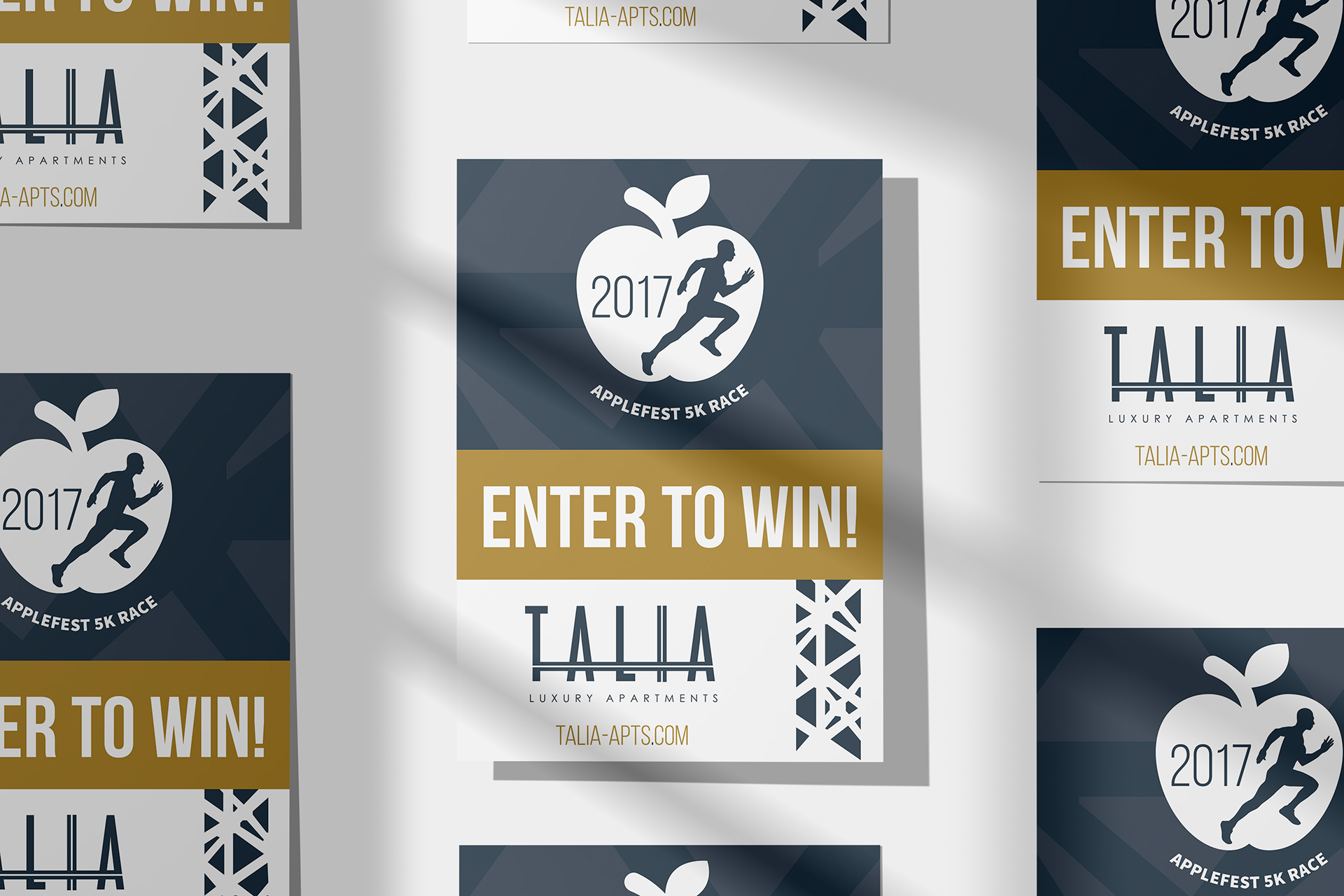 Activities Bring Residents Together
Resident events and activities are a fantastic way to appeal to a variety of people. A group may not appear to have much in common, but one good crowd-pleasing movie night can put an end to that. Beyond movies, food is another way to connect community members. Include any regular potlucks, special holiday food crafting, and food competitions to the calendar to show off to touring apartment visitors. 
Outdoorsy Types: Also, getting outdoors for a group hike or organizing a 5K team could be just the ticket for your residents to finally come out of their shell and exercise with their community. Have the sign up near the front desk for future residents to see (and get excited about, if they like hiking or running!)
Books: There's a definite likelihood that you have a number of "bookworm" residents–get them to do a book exchange, or create a borrow/read/return corner with a swiveling book rack for residents to find their next page-turner. Have a coffee corner in the clubhouse. Sometimes it's nice to gather around a cup of joe and chat with a new person, rather than going through a drive-thru, or having coffee at home.
Classes: Consider also, what activities your residents may be interested in learning about, and see if there are any residents that would be willing to teach a class (or bring in a local expert!) Wouldn't it be fun to learn how to crochet, how to make pasta, or how to do calligraphy? Learning new things will keep residents connected to each other through the classes, and will help them appreciate what the community manager does to create these events!

Whatever you do, make sure the calendar full of activities, clubs, and nooks is obvious in the front desk area, the clubhouse, and is mentioned in your marketing materials.
Ways to Reach Out to Prospective Residents

Not every resident reads the newspaper anymore, so you probably won't go for a print ad–unless you know that's your demographic. You should work on varying your reach out method, keeping some physical and some virtual methods intact to reach farther into the community.
Send Out E-blasts: Emails with attention-grabbing subject lines, chock full of information that will make your email prospects click can help you move them down the sales funnel.
Help Them See the Signs: Signage will help them notice you while they're out for a walk. "Now Leasing" is just the beginning of a beautiful relationship!
Get Social: Social media is where you'll find almost everyone. Facebook is ideal for older generations. Instagram and TikTok are ideal for millennials and younger. Use it to your advantage! Post entertaining and helpful content regularly.
Guide and Delight: Make sure your website is easy to navigate for all visitors (young and senior citizens alike), and make sure all of your photos are updated regularly.
The Full Package: Having details in hand will help steer prospective residents your way. A beautiful booklet or brochure with all the details they may need is like having a salesperson sitting on their desk, reminding them that you exist (and you might be a perfect fit).
Diversifying your reach-out methods will enable you to reach all the residents you can handle. Be communicative about what you have, and make sure the message gets to everyone. 
Your apartment community doesn't have to be everything to everyone. It's better if you pay attention to which amenities are appealing to which residents. From there, find your best selling points, advertise them well, and to the right prospect. Confidently offer your best–and reach the community you want. 
Featured image and Talia flyer are ©Fairfield Residential  |  Work executed by Stacey Feeney, owner of zipcode creative, while under creative direction and employment at Fairfield Residential.