Floor plans are the key ingredients to every apartment marketing toolkit.  Leasing specialists need to demonstrate the unique selling features and accurately convey unit layouts when directing prospects to the right home. Having high quality and visually appealing floor plan images is paramount to the apartment leasing process – they will be used on the community's website, brochure, and individual floor plan marketing sheets. Floor plan renderings are surprisingly affordable and worth every penny – scroll on to see your options!
2D – Line Drawings
The original, classic design without any extra fuss!  Architects and developers love this style.  If you have simple floor plans that don't need a lot of explaining, the 2D style will work just fine.  Add in dimensions so renters can decide if their favorite couch or bed fits.  These are a sleek, modern option you can dress up on your floor plan sales sheets. Simple, yet to the point and effective for demonstrating your apartment unit layouts.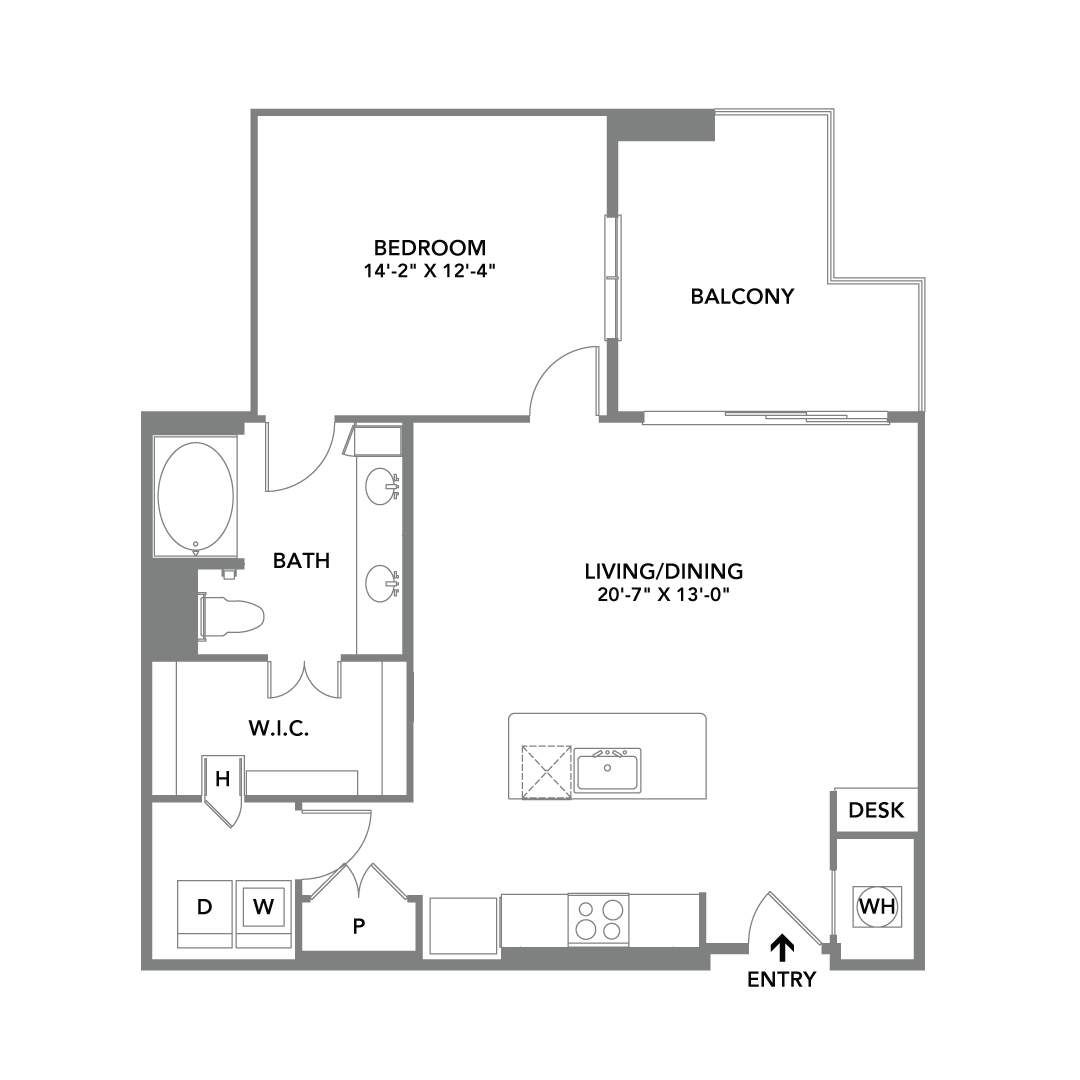 2D – Finishes & Furniture
If your property has distinctive finishes, add them to your 2D floor plans.  Showcase which rooms have carpeted and hardwood floor styles.  Personalize the kitchens to feature colored cabinetry, countertops and your appliance package.  Once you've laid down all the property details, layer in some furniture to show how to maximize the space.  With WFH spaces being so popular these days, try showing a desk as part of the furniture styling package.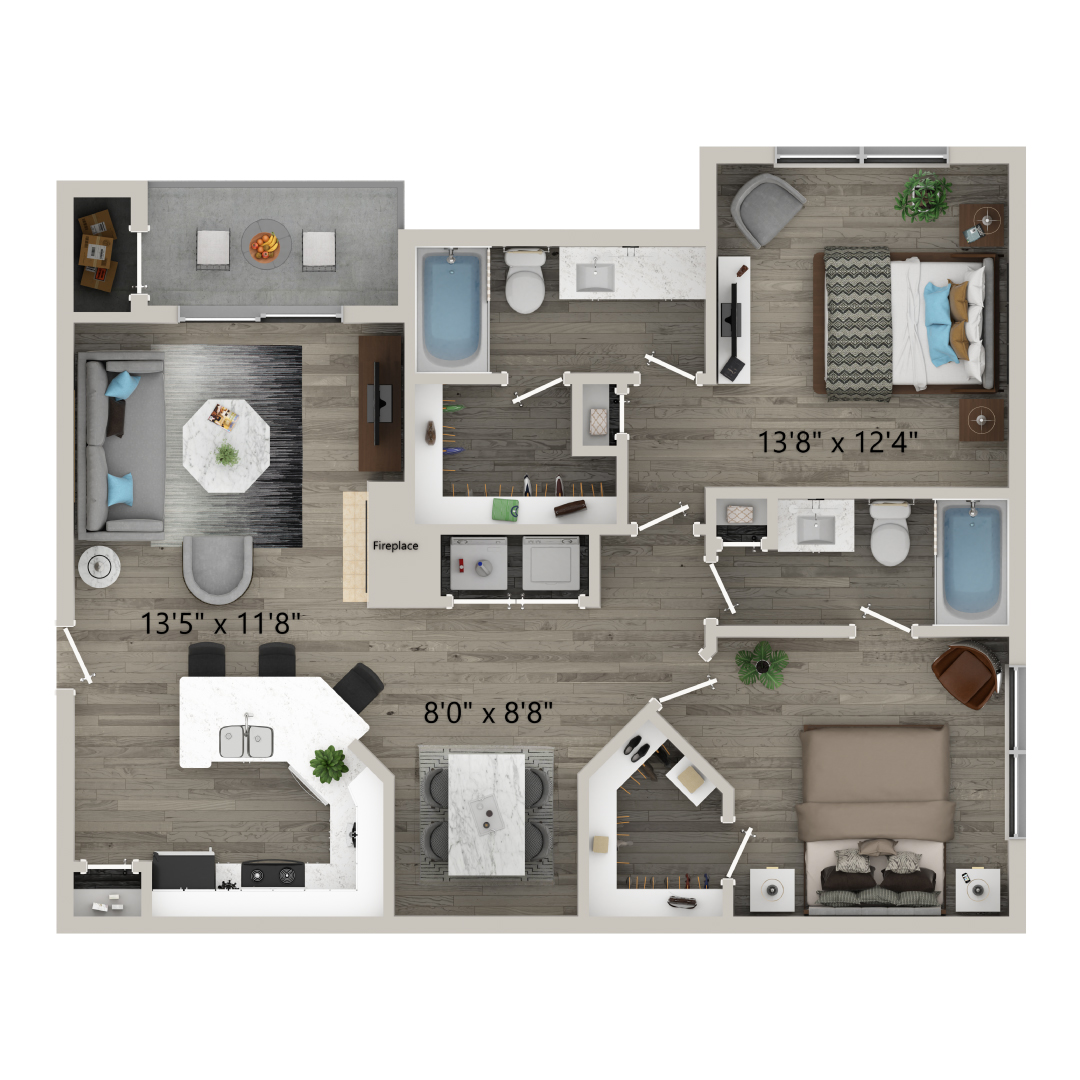 3D Floor Plans
The 3D customization options are endless – these are great for new developments where people may not get to tour a real model until construction is complete. They also work for older properties where you may not have the budget to decorate a model unit.  3D floor plans allow any type of property to finesse their floor plan style with different finishes, furniture and color schemes. Modern, contemporary or customized furniture collections allow you to match these to your brand aesthetic. Virtual leasing has become the top way to lease this year, a premium floor plan will help you close that sale on the spot!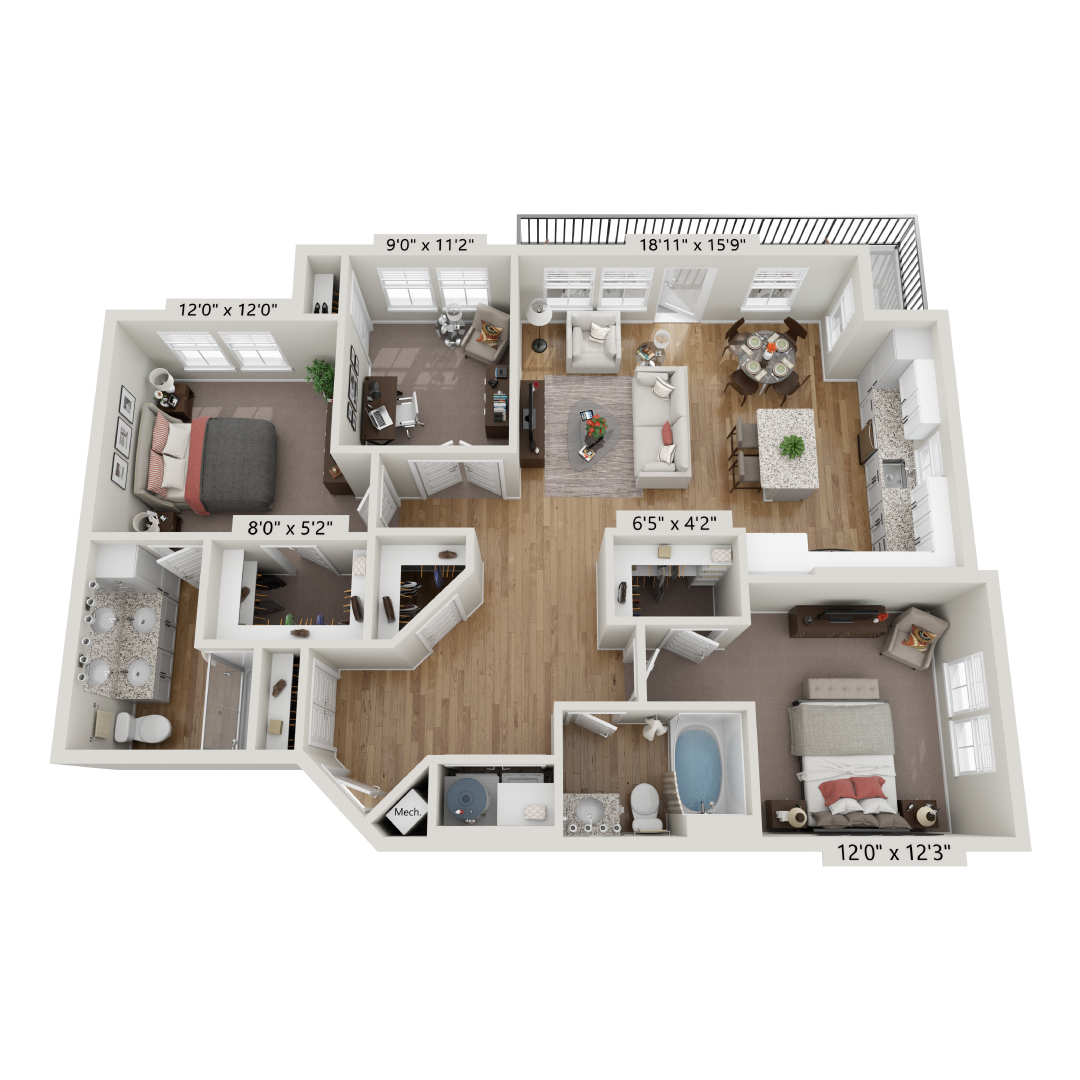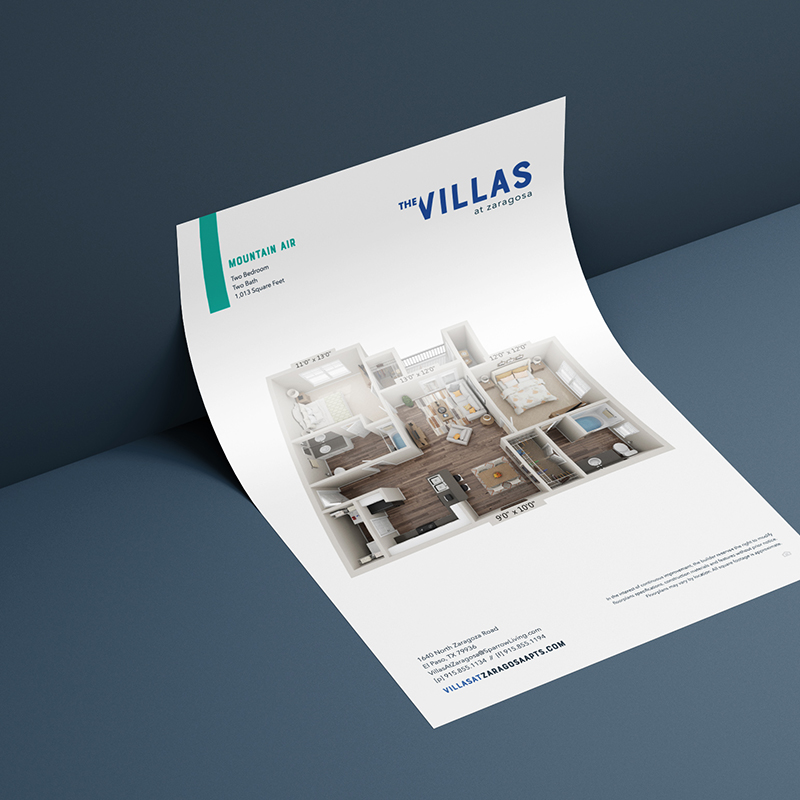 Marketing Sales Sheets
No matter which style floor plan you create, marketing sales sheets can bring them to life. Brand them with your property's logo, colors and unique design elements.  Label them with the square footage, bedroom and bathroom count. List your apartment's features and amenities so prospects will be reminded of all the selling points of your property.  Maybe add a price quote area so leasing consultants have room to personalize and create a sense of urgency. Make sure to include the community's contact information, have them printed and send this handout home with those still browsing.
How to Order Floor Plans
Just reach out – send us an email or fill out our website contact form and you'll be on your way to beautiful new floor plan images. If you have architectural floor plan blueprints, send them over with a mood board of your interior finishes to let us know what color of carpet or wood-look flooring is in the unit; also cabinet colors, appliances, countertops, etc. If your community was a takeover you may not have access to the original architectural files and that is okay! Simply provide any existing floor plans the community has been using or have your onsite team snap a few pics and measure the space for us! Either way, we'll get it done.
Maximize your new floor plans by putting them everywhere – your website, social media photo albums, ILS ads, email templates and, of course, your brochure. zipcode creative can help with all of the above to make your apartment branding look amazing.