You're sitting on your couch binge watching Netflix trying to come up with some stellar ideas to get your properties seen by the outside world that are also just sitting on their couches binge watching Netflix. The answer is right in front of you…and everyone else…Since our social range has been restricted to a 10-foot radius from our computer screen and couch, you need to start strategizing ways you can get on their screens and get your properties seen right from people's couch! Virtual tours are the new way to lease during quarantine.
Virtual tours are getting such a good response that we are certain it will be here to stay well beyond this pandemic. Just think of all the DIY millennials – they love their technology and figuring things out on their own. Virtual tours are also a perfect solution for working families who can't easily meet for an in-person tour during business hours. It's time to pick up your devices and get filming, the new era has entered in.
Here's a list of ways that you can get your property to stand out and get prospects inside your properties without ever leaving their couch.
Go Live, Or Get Recording.
You should probably do both. Mix it up; people like options. Offer as many ways as possible for prospects to digitally view your property. All you need is access to a smartphone, tablet or computer. Of course, you can always go the professional route and hire someone to shoot the video for you, but considering the times, DIY is probably best.
 Here's how you can make all that magic happen.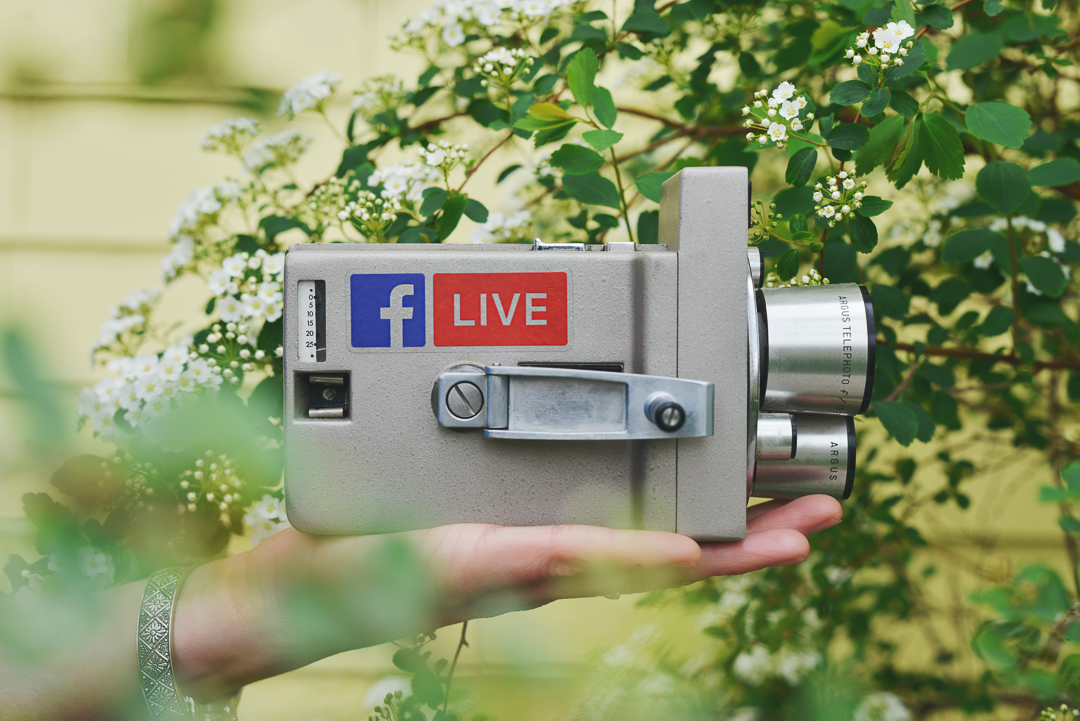 1. Facebook Live Virtual Tours
Never done it before? You should. Facebook Live videos experience three times the engagement compared to other videos shared on social media. It's a great way to reach a large audience all at once. It's more complex than just a simple virtual viewing using Facetime/Skype. There's more pressure on the production side of things considering it's quite literally a virtual event. The trick is to look comfortable and act natural in front of the camera, but at the same time be sure to come prepared! Here's some way you can do just that!
Private Broadcast
Use this option to test out your lighting, pace, time and format before going live!
Be Content Ready
Have a script or an outline of topics you want to cover. This will help you stay within the time frame you set for the event. Also, it will help in avoiding awkward silences.
Interact
Respond in real time to comments people are posting. Read certain comments out loud and say the person's name that posted the comment to make it more personal. Give emphasis to positive comments posted on the amenities as you're doing the walk-through. If someone posts: "Oh what I would give to be swimming in that pool right now!" You can mention how even though it's a cool day outside, she should be quite comfortable in your pool since it's heated. Anything to set that conversational tone.
Introduce And Reintroduce Yourself
Be sure to continuously introduce yourself and give context to what is currently happening every so often when you see new people join the event.
Provide Links
Post important links for everyone in the event to see and be sure to announce it more than once that those links are available. For example- post a link to your online application, website, social media etc.
Sharing Is Caring
Be sure to remind people to follow you on your social media and to share your content. Perhaps offer incentives to do so!
Close The Deal
Give an option to have them schedule an appointment on the spot to speak to an agent to get further information and help with any online application questions. Virtual tours are the new way to lease during quarantine and beyond so be prepared for next steps.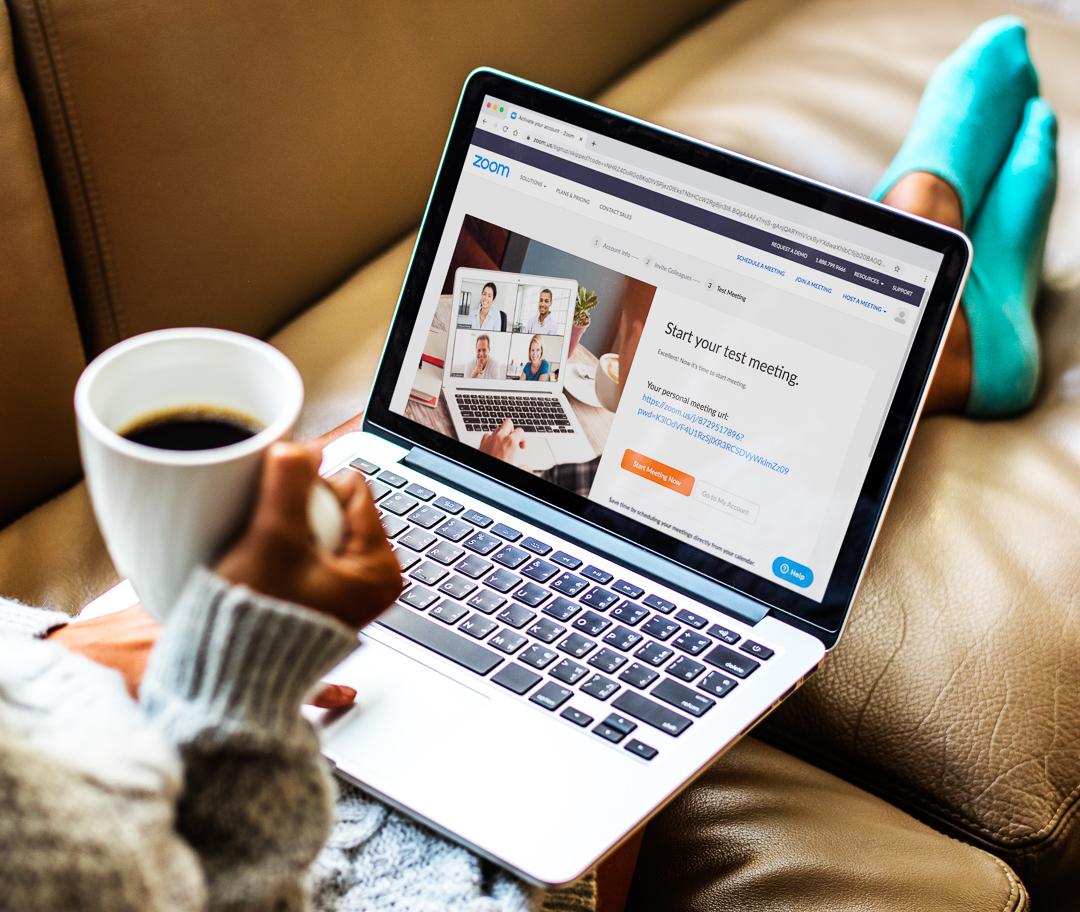 2. Video Conference Virtual Tours
For example, Zoom is a cloud-based video conferencing service perfect for large audiences or even small gatherings using a split screen. This app is more like being in a standard teleconference, but slightly cooler.  In 2019, it was reported that over half of Fortune 500 companies used Zoom.
All the same ethos for any virtual touring option applies here:
Find time to take Q&A's. Personalize it by using people's names when answering any questions.

Direct the group to links and your website throughout the video. 

Give them plenty of options for connecting with you and your staff when the video call ends.

Find ways to get people to leave their contact details in a private message.

Make them smile
Hands down the best Zoom feature for giving live tours-prospects can record it! The whole thing. It's the perfect feature for partners or roommates that weren't able to join the live tour. Perhaps the only shortcoming is that Zoom isn't as universal as Facebook Live, just yet, so not everyone has it or knows how to use it. But hey, if it's good enough for the Prime Minister of UK, Boris Johnson, to use it to hold cabinet meetings, then it's good enough for us! 
If you check out 16 Advanced Zoom Tips for Better Video Meetings and What is Zoom and how does it work? Plus tips and tricks, you'll get a fuller idea of all the sweet features that Zoom has to offer. Download Zoom now.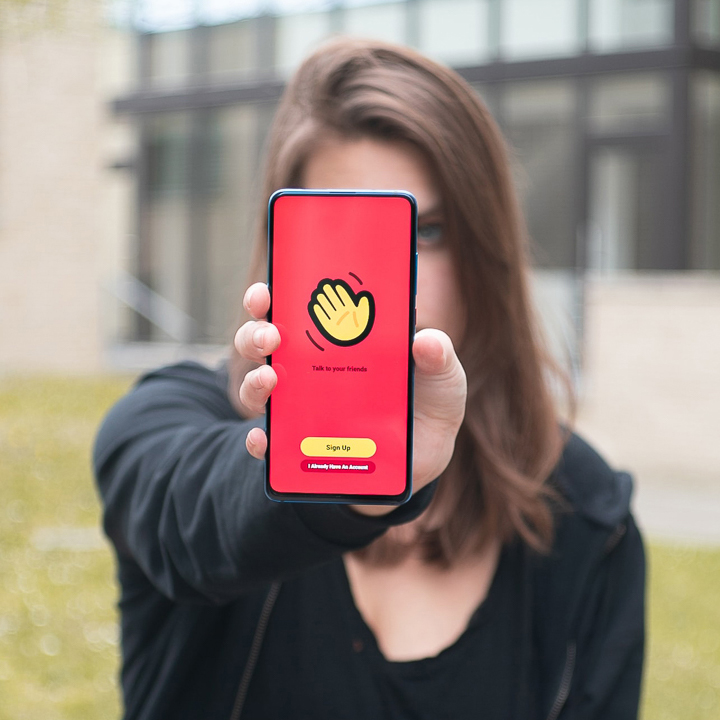 3. HouseParty App
It's more like, well, a house party. More casual and candid. Check out Five Things You Should Know Before Using House Party, you'll see instantly how different House Party actually is from Zoom. For starters, Boris Johnson doesn't use it. Honestly, we recommend HouseParty as a fun substitute to WhatsApp. Although you can have multiple people join a video chat, if people aren't muting their screens, it can get a bit too noisy. Perhaps this app is best for viewings with one prospect at a time, or if there will be multiple residents living together they could all join the video call on separate screens.
Download HouseParty now.
4. FaceTime/Skype
These apps should be considered throwbacks because they're so old. And we mean this in a good way. Most likely, everyone is already familiar with these apps and already have them on their device. Both are great for a more intimate one-on-one tour and allows you to give your prospects the undivided attention they deserve. 
When you talk with prospects who have inquired online, offer to schedule a FaceTime or Skype call with them for a private virtual tour.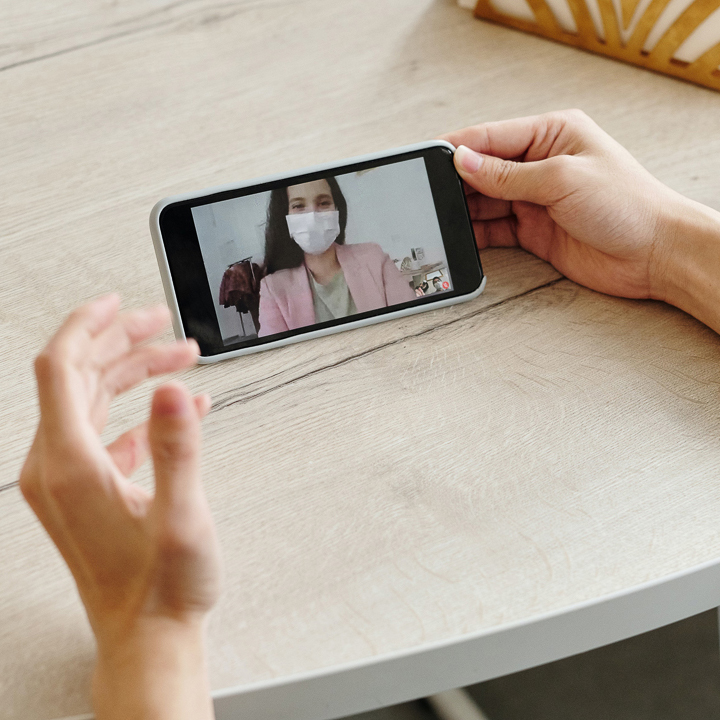 5. Pre-recorded videos
I know. Sounds lame after hyping up all the cool stuff you can do with going live. But it's not. And remember, you should try to offer both. Not everyone wants to be forced to hear your bubblegum machine commentary (I'm so sorry, of course they do. You have the best bubblegum machine commentary!). Biggest advantage of pre-recorded videos- you have the luxury of editing and prospects can watch it at their convenience. Virtual tours are the new way to lease during quarantine and the forseeable future, so here's some advice:
Amenities
You got a pool with some cabanas and grills; flaunt it! Your fitness center is state of the art; get on that elliptical and show us how it's done! Your showers have the water pressure of Niagara Falls; Prove it! (Keep it PG, people).
Music
You can really change the vibe and invoke feelings by simply adding the right music.
Props
Get your employees involved by having them decorate areas like the lobby. Be sure to have every flavor of latte out and displayed in an appealing way. If you have a Game Room, try and round people up to be in the middle of a pool game when you enter the room to give off that community vibe.
Edits
Offer a full length video of your entire property. You want prospects to see everything from the keyed entry at the gates, to the cookies and latte machine in the leasing office, to the pool, fitness center, community lounge, dog park and even inside of the apartment itself. Then you can also offer an option to view a small clip of each area and amenity. 
Example of smartphone video tour of a unit by Belforest Villas above.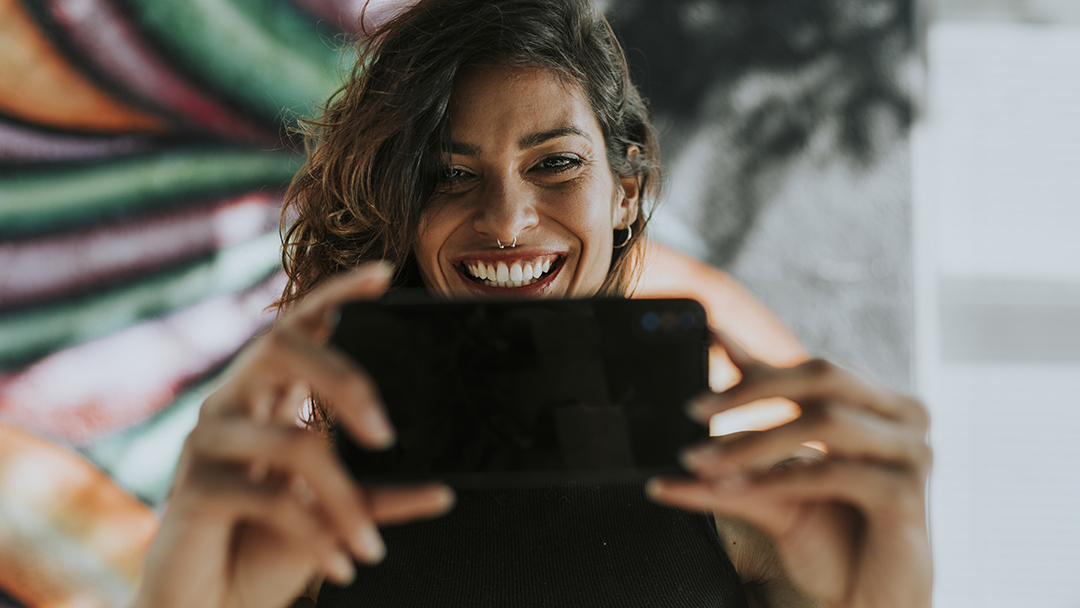 Tips To Consider When Shooting Videos
Remember to put the toilet seat down

before

filming. Rookie move.

Make sure they can't see you in the reflection of the mirror, especially if it's pajama day at work.

No one wants to see Hairy Back Larry from apartment #7 laying out at the pool in his speedos. Pick a different time to shoot! (Sorry, Hairy Back Larry from apartment #7)

If you're giving a tour of an empty property, throw out some ideas to the prospect as you're giving the walk-through about what piece of furniture would look good here or there. You can say super witty things like, "And this is where your partner can put that hideous gumball machine…" as you open the door to your spacious closets. Let your viewer know that the bedrooms at your property can comfortably fit a king sized bed!

If you have a spare model home just lying around, go wild! Be interactive with all the wonderful aspects of your property. Maybe have some cookies ACTUALLY baking in the oven and go and check on them so when they're finished your prospects can see how great the oven works. Maybe have an employee tucked all snug into the bed watching Netflix and eating popcorn so when you open the door to the large master bedroom, it looks like they just got caught. Then, smooth it over by saying how your properties are so cozy, it's hard to resist. (The [corny] possibilities are limitless).

On a more photo technical note- try to use a tripod if possible and open the blinds and let in that natural light!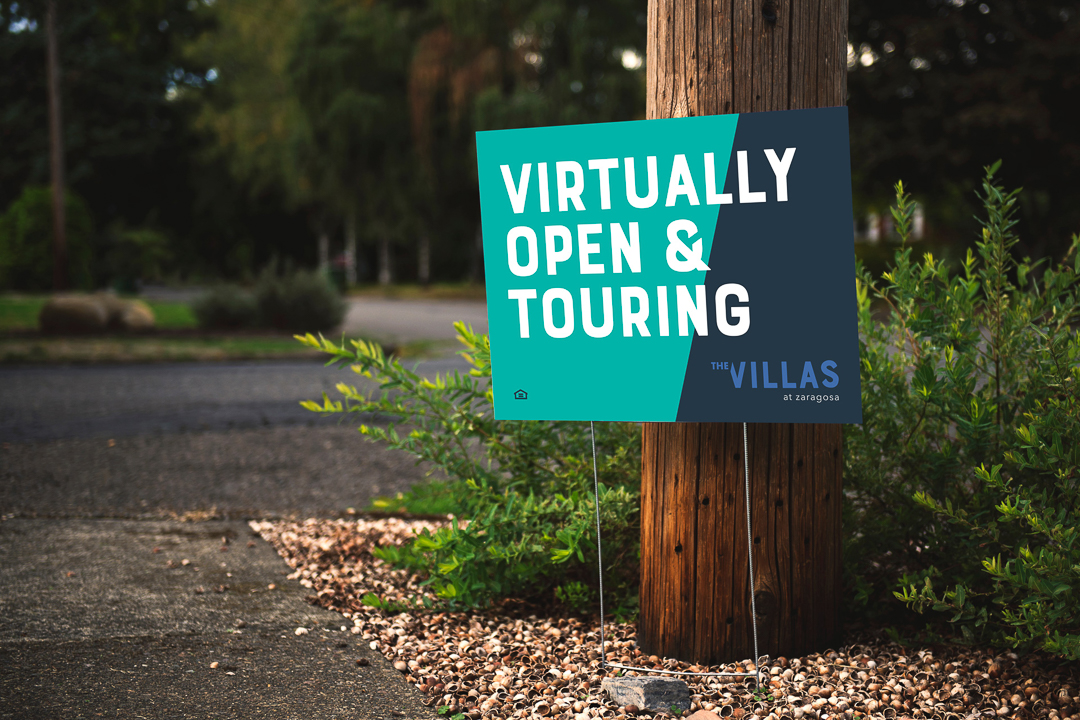 Tips to Consider For Marketing Your Virtual Tours
Use ALL your various social platforms and websites to let people know that you offer these virtual touring options. There's no point in offering them, if your prospects don't even know they exist! How do you let prospects know you're the coolest kid on the block with "this many ways" to virtually view your property? Blast it front right and center on every platform you have.
1. Use Your Homepage
Of course you need to take all the usual digital marketing steps to get people to your website first and when they get there…WHAPOW! Now's not the time to be shy. Let it be the prettiest thing to look at on your homepage. "Extra, extra! Read all about it. We're going live on FaceBook and we're gonna shout it!" Maybe don't put that exactly. C'mon, you're beddah than that (Boston accent). If it's a fresh new website design you're looking for, look no further and give us a holler!
2. Social Content
Now that you have pre-recorded videos on your website and you've hosted a few live events, reuse the content that you have! Share little video snippets of your amenities on your social media. You can design an entire social media campaign around posting these videos. Start a YouTube channel to host them all in one place so prospects can binge watch your videos and really get to know your property without ever stepping foot inside!
3. The Dangle Affect
Dangle incentives in front of your current residents to encourage them to get their friends to move in. It's really in their best interest to live close to friends in case of a pandemic lockdown…right?!
You could offer them a percentage off of their first month's rent after renewing their lease if they get at least 2 people to join the Facebook Live event. You see what I did there. Not only do you get at least 2 new prospects looking at your property, but you also just locked down a current resident for another term. SCORE!
If a resident refers a friend and they lease, you could offer a referral fee incentive or something like $200 worth of gift cards to shops in the surrounding community. You could even get the entire complex involved if you have multiple buildings at your property and turn it into a contest: whichever building get's the most leases signed by a certain date (renewals or new leases) wins a pizza party paid for by you!
 The list goes on. Get creative. If referrals are completely a new concept to you, check out Six Ways To Reward Residence For Referrals. If you're looking for a better understanding of how to build your referral program, check out 7 Tips For Building A Strong Resident Referral Program
4. Advertising
Don't underestimate the power of a good ol' fashion email. Or even a print flyer you can slip into the mailbox of current residents. You can mention your virtual tours with links to all your platforms and also mention the referral program you offer. The resident will be more inclined to share with their friends if at the same time they can easily see there is something in it for them. Have a big sign close to the street that reads, "Now Hosting Virtual Tours!". It just so happens that these are all things we can help you with and customize to your branding.
Submit a creative service request 
Just so we're clear, we really recommend you offer a combination, if not all, of these virtual touring options. This is the way forward. This isn't just advice on procedures to follow for apartment viewing during Covid-19; this is the future. Virtual tours are the new way to lease! Happy touring!